If you are searching for the best wireless microphone for computers, tons of outstanding options are available in the market. Hundreds of brands and thousands of features make the task of picking the most exceptional mic is even more challenging.
The need for a wireless mic system varies. Some laptop owners find integrated microphones uncomfortable to use. Others encounter technical issues and want to avoid those with an external computer accessory. Plenty of sources wrote about such problems.
Considering a few things, such as the output quality, budget, and purpose, will help you make a list of the best options for you. Further, you can pick any wireless microphone from the list that you feel is the right fit.
To make your task easier, we enlisted some of the best wireless mic sets that fit any budget and are compatible with most computer models. Before we jump into the list make sure to check out our best Audiophile headphones of 2023.
5 Best Wireless Mic for Computer in 2023
Sennheiser EW 100-835S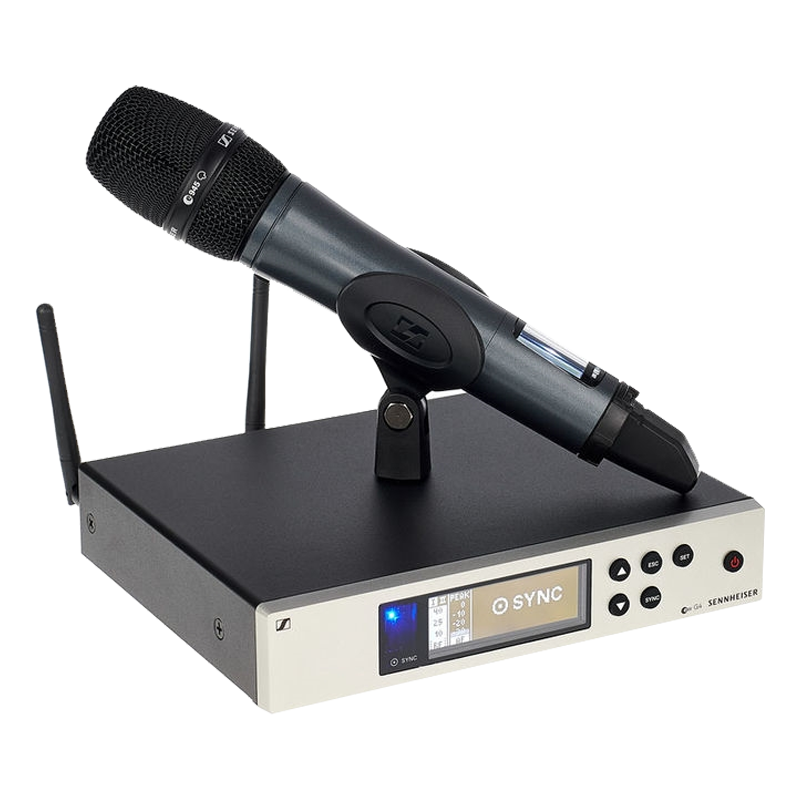 You can use the Sennheiser 835S cardioid mic with a Sennheiser EW-100 receiver system for the best output. With a frequency range of 516-558 MHz and frequency response of 80 Hz-18 kHz, the Sennheiser mic has a transition or working range of up to 300 ft.
The dimension of the mic is 7.48 x 8.34 x 1.69 inches, and the overall weight is 34.5 oz or 980 grams. The system offers 20 wireless channels. This microphone system has a digital display showing the strength, frequency, and battery levels.
Audio-Technica System 10 ATW-1102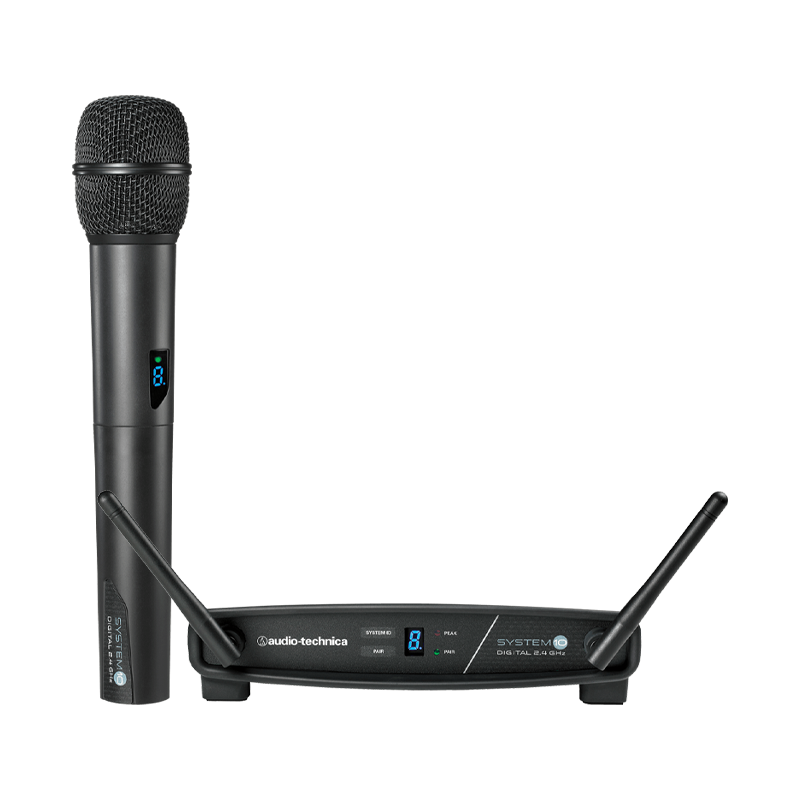 The digital 24-bit and 48 kHz cordless Audio Technica 10 ATW-1102 is easy to operate. The microphone offers instant channel selection and allows for faster setup by enabling sync between the receiver and the mic.
The operating frequency of Audio-Technical System 10 ATW-1102 is 2400-2483.5 MHz, and the operating range is 100 ft. The mic includes 8 channels that you can use simultaneously without facing any interference.
Tonor TW-620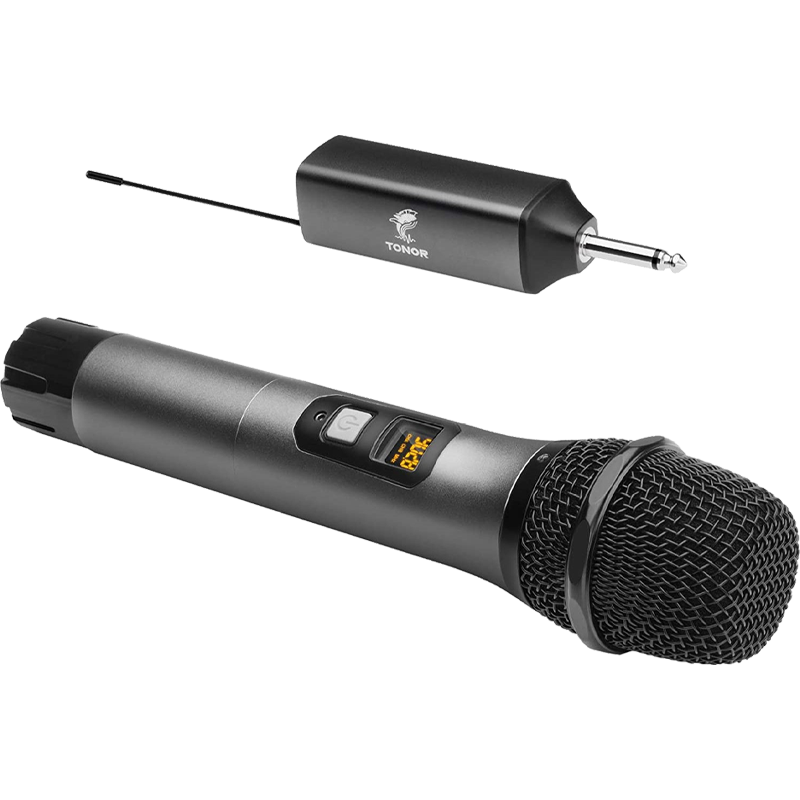 If you are looking for an affordable wireless mic, Tonor TW-620 is an ideal choice. It allows you to choose around 15 different channels to avoid any sort of interference. The low cost of the microphone and receiver makes this Tonor TW-620 the best pick for karaoke.
The rugged metal build makes it appear different from other microphones within this budget. When you turn them on, the receiver and the microphone sync automatically. The TW-620 mic system comes with a cover and a USB charging cable.
Phenyx Pro PTU-5000A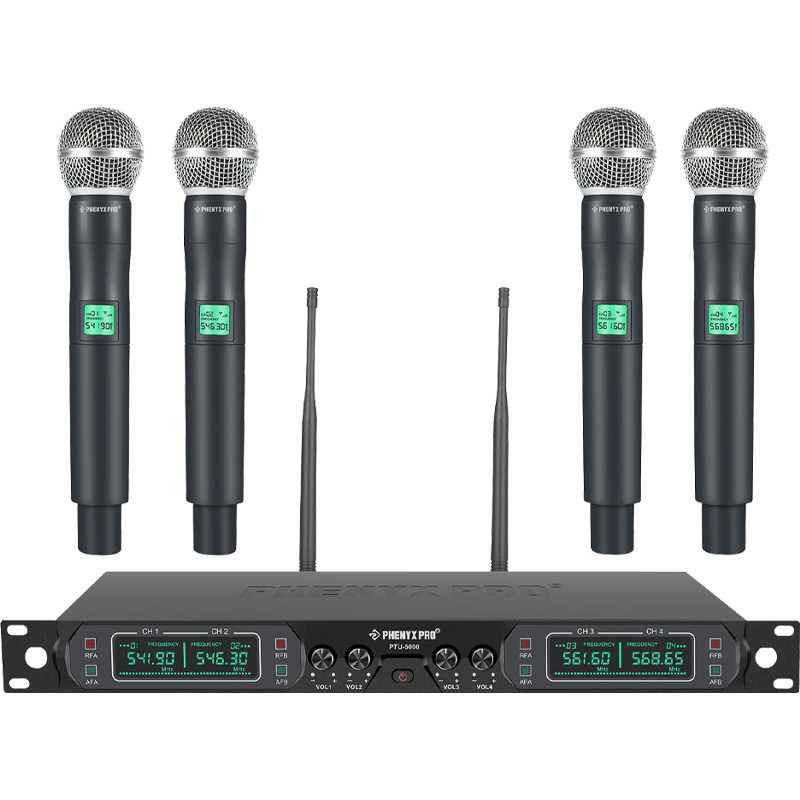 Phenyx Pro PTU-5000A can be the best pick for professionals looking for a quad microphone set. Each mic is set to a different fixed frequency to avoid operational disturbances. The frequency range of the microphone set is 260 feet.
When the battery of the wireless microphone set is low, the display screen will turn red from green. The receiver comes with a balanced XLR output, which is separate for each channel. You can mount the mic on the rack for convenience.
Pyle Pro PDWM8250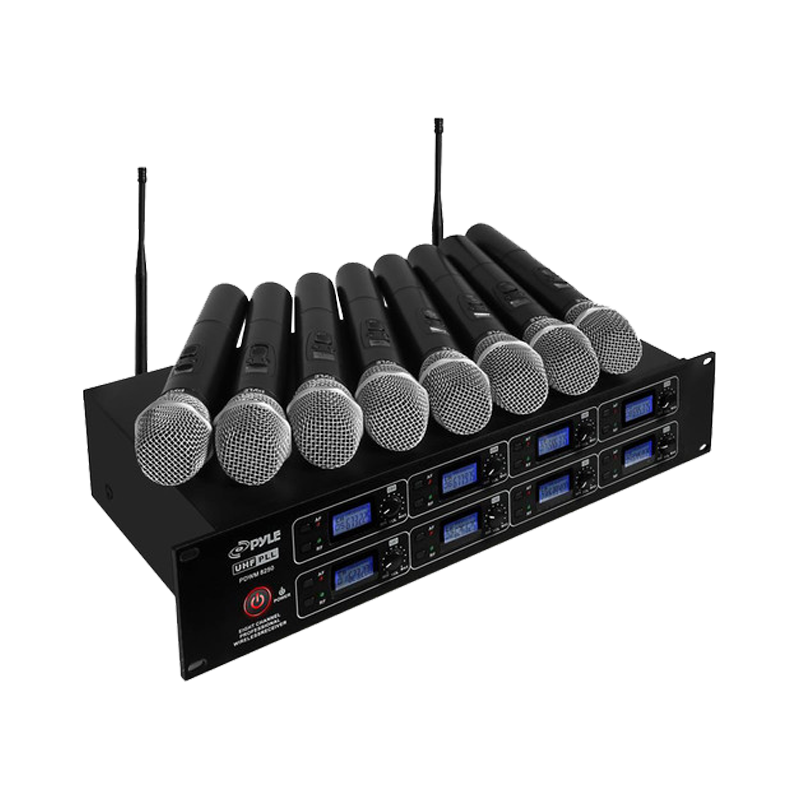 If you are looking for a high-end 8-mic system, Pyle Pro might gain your attention as it includes advanced features. To match the display on each device, the receiver also integrates 8 digital displays which show the channel number and the frequency information.
With an automatic setup, Pyle PDWM8250 has an operating range of up to 164 feet. With this wireless microphone system, you get a 1-year manufacturer's warranty. Make sure to check what's included and what's not at the time of purchase.
How to Buy the Best Wireless Mic System for PC
A wireless mic gives you the flexibility and convenience to move around while working on a project or recording audio. An excellent microphone set is crucial if you run a YouTube channel or are involved in an audio dubbing project.
Since the market is flourishing with so many fantastic microphones, picking the right one is tricky. Considering a few things in mind can help you get a suitable device within your budget. Read them before you purchase one.
Determine Your Budget
Your budget is the first thing that influences your purchase decision, no matter what device you want. You should clearly know how much money you want to spend when buying a wireless microphone for computers.
Identify Your Purpose
Another major factor that can impact the buying decision is the purpose of buying the microphone. Whether you tend to use it for short-term or for long-term purposes. If you aim to use it for personal activities like enjoying karaoke or recording a podcast.
Choose Mic Type
Whether you wish to buy a handheld mic, a headset mic, or a lavalier with a transmitter? You can select between analog and digital transmitters based on your budget and preferences.
Consider Mic Specs
The mic specifications are certainly an essential factor you should keep in mind during the purchase process. Take note of the frequency range, transmission frequency, battery life, dimensions, weight, and other similar specs.
Final Thoughts
A wireless mic gives you complete freedom as you don't feel hooked to a plugged-in device. No matter your profession, you must have at least one wireless microphone you can use occasionally.