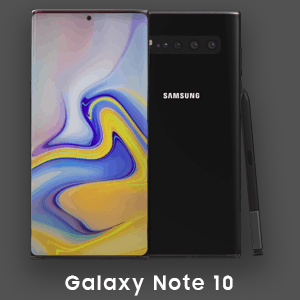 After the release of Galaxy S10 lineups, Samsung is going to hit the market with another flagship brand the Galaxy Note 10. 2019 is a big year for Samsung so far, the company improved their smartphones with the latest features that we have been waiting for a long time.
Now, Samsung is ready for a big launch of Galaxy Note 10. Based on rumors and news from different sources you can expect more than one model of Samsung Note lineup.
Update: 9 May, 4:29 PM – Don't Expect 64MP Camera
According to Ice Universe; Samsung will not use the 64MP CMOS. It will be disappointing for some people. However, at the moment we can't confirm if Samsung is going to use the 64MP camera in Note 10 or not.
The Galaxy Note 10 Release Date: August 2019
The new Samsung Galaxy Note 10 will be expected to launch in somewhere in the first or second week of August 2019. However, the exact release or announcement date is not announced yet.
Even if the Galaxy Note 10 announced, it would take a couple of weeks before you buy it. So don't be surprised if it doesn't hit the market till September.
Samsung Galaxy Note 10 Price
The expected price of Galaxy Note 10 will start from $1000, and it will be even more expensive if you go for more RAM and storage.
It may be possible the Samsung Galaxy Note 10 price will start from $1200, comparing it to the Samsung Galaxy S10 lineups the Note series are always higher.
Specifications of Note 10
The specifications of Galaxy Note 10 is still a mystery, but with the latest news and rumors, we can make few assumptions.
As we know the Galaxy Note series is the only powerful Samsung flagship. For now, It is safe to say; Samsung is going to use Qualcomm's Snapdragon 855 processor with 8 GB to 12 GB of RAM and 128 GB of Storage or maybe 256 GB storage in high-end variants.
Super Fast Charging Upgrade
According to the rumors Samsung is going to upgrade the 25W fast charging with more powerful technology. Moreover, a trusted source of a freelance journalist Gordon Kelly has confirmed it and said:
You should be thinking bigger [not smaller].
Galaxy Note 10 Battery Life
There is a rumor that the battery capacity of Samsung Galaxy Note 10 will no longer be an issue. The battery life of Galaxy Note is the serious weakness of Samsung Note lineup. According to Ice Universe the Galaxy Note 10 Pro (N975F) will have 4,500mAh battery.
Well, we hope this time we will get more power capacity and the fastest charging features among all.
In-Display Finger Print
The In-Display Fingerprint feature was one of the biggest selling points of the Samsung Galaxy S10. A year ago Vivo introduced this feature for the first time then, OPPO and other brands as well.
So, this is not something that Samsung is proud of, but the in-display fingerprint of Samsung Galaxy is much more accurate and faster than other brands. Probably Apple is also going to introduce this feature in 2019's iPhones.
Galaxy Note 10 5G support
Samsung and other brands like Huawei, Vivo, and OPPO are going to release the first batch of 5G smartphones in between June and July of 2019.
The Galaxy S10 5G is the first Samsung 5G device, and there will be more 5G-powered smartphones from Samsung. And this will include the Galaxy Note 10 5G. Verizon already confirmed the 5G support for Samsung Galaxy Note 10 which will include the rumored SM-N975F model number.
Note 10 Camera: Three and Four Cameras
It is possible that Samsung will use the new 64 Megapixel sensor Note 10 series. Although it is not confirmed yet. The new 64MP sensor will be the highest resolution camera for mobile devices.
The sensor will start mass production in the second half of this year, before the release of Galaxy Note 10 along with ISOCELL Bright GM2.
Galaxy Note 10 Pro
Recent rumors confirmed that Samsung is going to release 2 major variants of the Note lineups. The Galaxy Note 10 Pro will be launched with 5G support and the other one with Advanced 4G LTE. And the good news is both variants are probably going to release in the same time to the market.
According to murmurs, the Galaxy Note 10 Pro will have a bigger screen, battery, and quad-lens camera system.
Four Different Models of Galaxy Note 10 – Rumored (Note 10 – Note 10 Pro)
According to the Korean news source; Samsung is going to launch 4 different models of Galaxy Note 10 to maximize sales volume and to increase the market share of smartphones. For the recent past years, Samsung lost 17% market share in the mobile phone industry.
As per to the source there will be two LTE models with different specifications, cameras, and screen display size (6.28 Inch and 6.75 Inch). Furthermore, the Samsung S10 strategy is leading to Galaxy Note 10.
According to the sources, Samsung Electronics is going to announce four models of Galaxy Note 10 on August 8, 2019. There will be two LTE models and two 5G-Powered mobiles. Both LTE and 5G phones may be 6.28 Inch and 6.75 Inch display screen with triple and quad rear cameras.
No Physical Button (Keyless Phone)
Sources are making pretty bold claims that the Galaxy Note 10 will be the first Keyless Samsung phone which makes it clear that it will not have any physical buttons.
This makes me wonder how do we turn on or restart the phone? Well restarting the phone isn't an issue we can restart any Android phone without using the physical key but how can you turn on the Note 10 if it doesn't have any physical key.
Probably, Samsung's keyless technology will be the innovative feature in Galaxy Note 10 and in modern smartphones.
Samsung Galaxy Note 10 Leaks
Expect the Note 10 to be completely redesigned. Samsung is heavily redesigning its Note series this year with new features and high-end upgrades.
So far, we have only 1 promising 3D render of Samsung's Galaxy Note 10 by Concept Creator.
[lgsc_youtube_advanced url="https://www.youtube.com/watch?v=UEbVXyH1adI" controls="alt" autohide="yes" rel="no" modestbranding="yes" theme="light" https="yes"]
Concept Images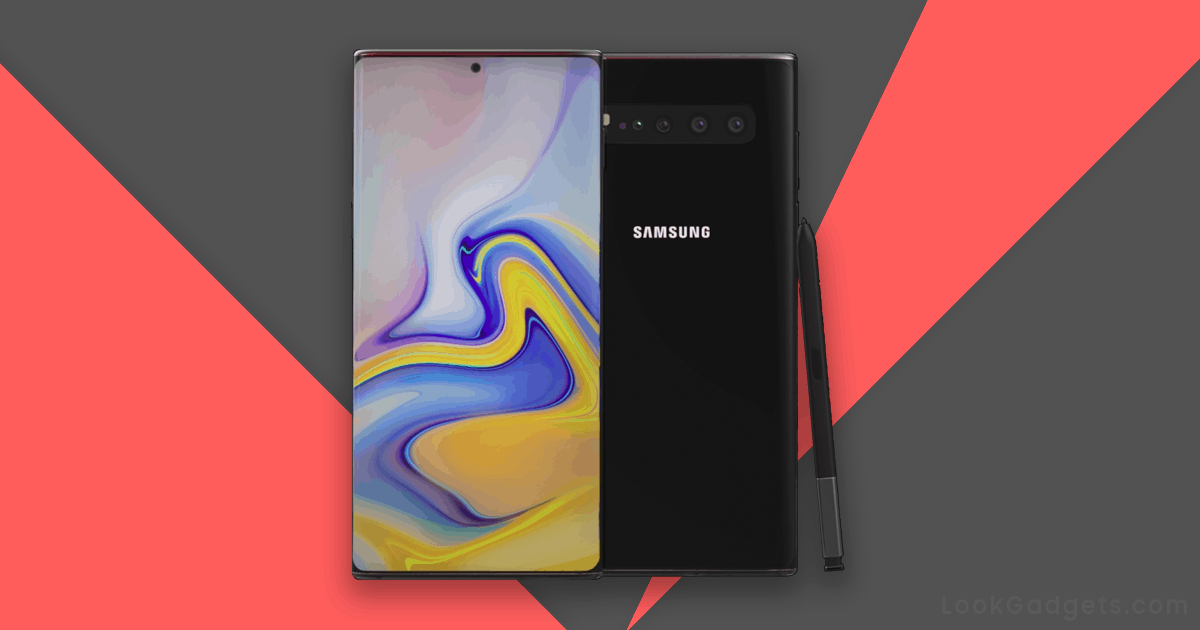 ---
What about the Galaxy Note 9 – Should I buy it?
Without any doubts, the Galaxy Note 10 will be the fastest and better than the Galaxy Note 9. However, it doesn't mean you shouldn't buy the Note 9.
If you are a fan of Samsung's Note series and you don't care about having the latest smartphone, the Galaxy Note 9 is the best choice for you. Especially, if you are on a tight budget and you are looking for a powerful smartphone with a dual camera, with the best display and latest Android.
And the great news is you can find the best deals on Galaxy Note 9 for less since its release.
Samsung Galaxy S10 5G – Should I buy it?
You can pre-order the Galaxy S10 5G if you want to grab the first Samsung 5G phone and don't want to wait for Galaxy Note 10 5G.
However, we will recommend you to wait for it, the Note 10 might have huge design change and new features.