Engineering is a challenging but fulfilling career path. As an engineering student or professional, finding the best laptop in 2023 that meets your software requirements is important. Whether you're studying Computer, Software, Chemical, Mechanical, Civil, or Aeronautical Engineering, you'll require a computer that can keep up with application demands. While some of these laptops may also be suitable for game developers, our list is specifically designed to cater to the needs of Engineers.
As an engineering student, it's crucial to have a laptop that can flawlessly handle demanding programs like CAD, MATLAB, and CAM. The computer should have excellent graphics and a powerful processor to install and run these programs smoothly. However, the specific requirements will vary based on your major and needs. For instance, software engineering students primarily focus on coding, so a laptop with a Quad-Core CPU and a maximum of 16 GB RAM is sufficient. Conversely, mechanical engineers need a computer with plenty of memory and a robust CPU.
While handling software requirements is crucial, the laptop also needs to have long battery life and an affordable price tag. Students have little to no money and can't afford to spend a fortune on a computer while paying for school. It also needs to be light enough to carry around campus. Engineering scholars will need to lug their laptops to all their classes, so they need something easy to travel.
Finding the perfect laptop for engineering with long battery life, and is lightweight, may seem impossible. Believe it or not, it's not that hard. While they are a rare find, they are out there. You have to know what you are looking for to find the right laptop.
Minimum & Recommended System Requirements
It is important to ensure that a laptop fulfills the requirements of engineers. Temple University has published a comprehensive guide on its website regarding the minimum and recommended hardware specifications for engineering students.
As for minimum specs, we recommend buying at least 2GB GPU, 8GB RAM, and an 8th Gen Core i5 CPU. If you are looking for an AMD system, we suggest picking Ryzen 3000 series. And for the display, a 14-inch is enough if you are into software engineering. However, for 3D Modeling and Rendering, a large screen would be excellent. Lastly, look into a bigger battery or at least 5 hours of minimum backup for battery life.
It would be best to start with a 10th Gen Intel Core i7 CPU to meet the recommended system requirements for an engineering laptop. Alternatively, there is Ryzen 5000 series which outperforms Intel and comes at a very reasonable price. Try to find at least 4GB or 8GB Nvidia RTX GPU. A 16GB RAM and 1TB SSD will be enough for memory. As for the display, 15.5-inch is what you need, and a battery life of 6 to 8 hours.
Best Engineering Laptops in 2023
Acer Predator Helios 300 (PH315-53-72XD)
Best Laptop for Mechanical Engineering
Equipped with all the things a student need, the Acer Predator Helios will adequately handle all of your assignments. This laptop works well for those who are in major of Mechanical and Civil Engineering. With an Intel Core i7 CPU, the computer can handle Virtualization, Coding, CAD, and other engineering tasks. The 16GB RAM will ensure that you can multitask when needed.
As an engineering student, you need storage and a lot of RAMS. The Helios 300 has 16GB RAM and 512GB NVMe SSD that can only be found in the fastest laptops out there. Along with faster memory & storage, you'll get a 15.6-inch display and an impressive GPU. Moreover, it includes an HD webcam, a backlit RGB keyboard, and high-end speakers that offer a surround sound experience and a Wi-Fi 6 card. This laptop also comes with superior cooling technology, which will keep it from overheating.
Equipped with all the things a student need, the Acer Predator Helios will adequately handle all of your assignments. This laptop works well for those i-Fi 6 card. This laptop also comes with superior cooling technology, which will keep it from overheating.
Many ports can be used to plug in the peripherals engineering students may need. These ports include HDMI 2.0, USB Type-C and 3.2, and Gig Ethernet. Moreover, with the latest Wi-Fi 6, the ability to maintain a stable internet connection, and good battery life, Helios 300 would be a good fit for any engineering student.
Razer Blade 15 Base Model
Best Laptop for Aerospace Engineering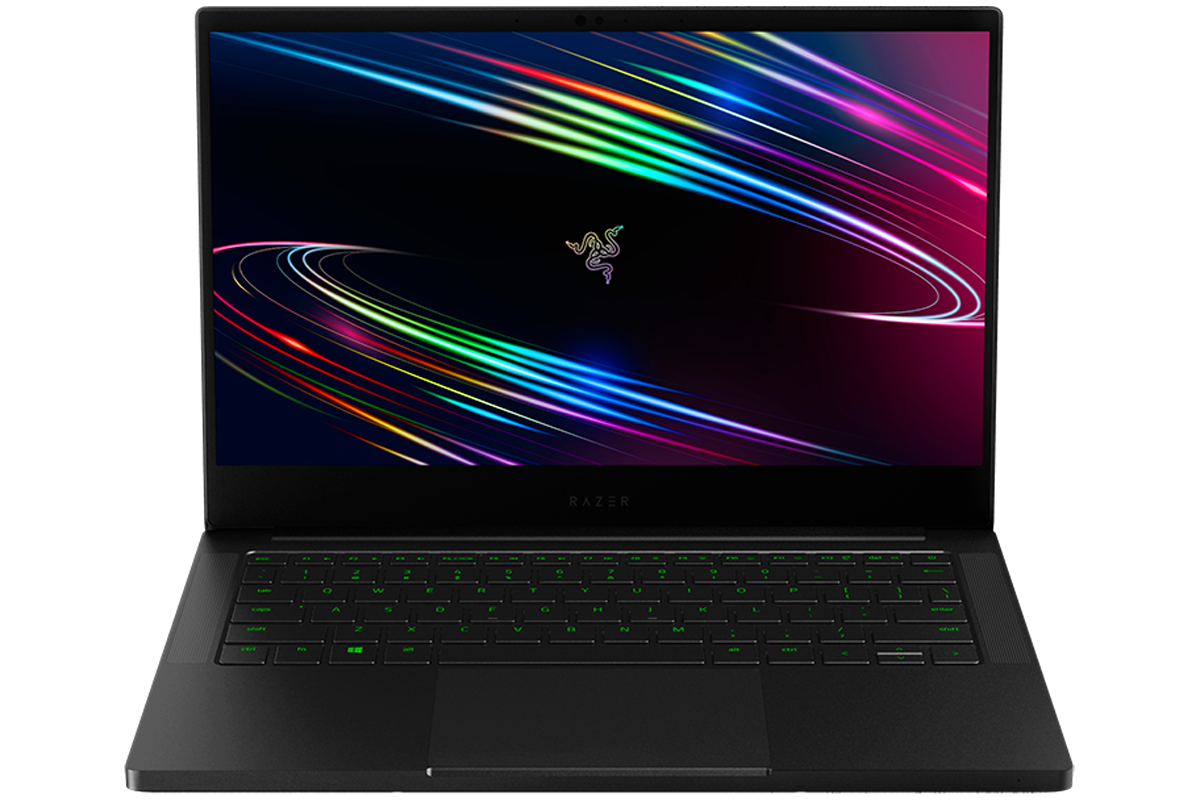 This thin and lightweight gaming laptop is great for engineering students. It can help you as a student and transition into a professional engineer. In fact, once you get a job as an engineer, you might not need to buy a new laptop as this one has everything you need. The Hexa-core processor is fast and ideal for majors like Civil, Mechanical, Aeronautical, and Aerospace Engineering.
The CPU on this laptop can easily handle any engineering programs, like CAD and MATLAB. While the graphics card lends well to gaming, it also allows you to work with textures and create renderings.
The Razer Blade 15 comes with various ports to connect different peripherals. These ports include Ethernet, HDMI, Audio Jack, USB Type-A, and Type-C. What makes this laptop apart is the possibilities of customization. You can customize the keyboard's backlight color to suit your needs or preference better. You can also expand the memory and storage if you needed more space and better performance. Other than that, there is also a webcam for online meetings and high-quality speakers for entertainment.
This laptop gives engineering students everything they need to become professional engineers.
ASUS ROG Zephyrus G14
Best Laptop for Construction and Civil Engineering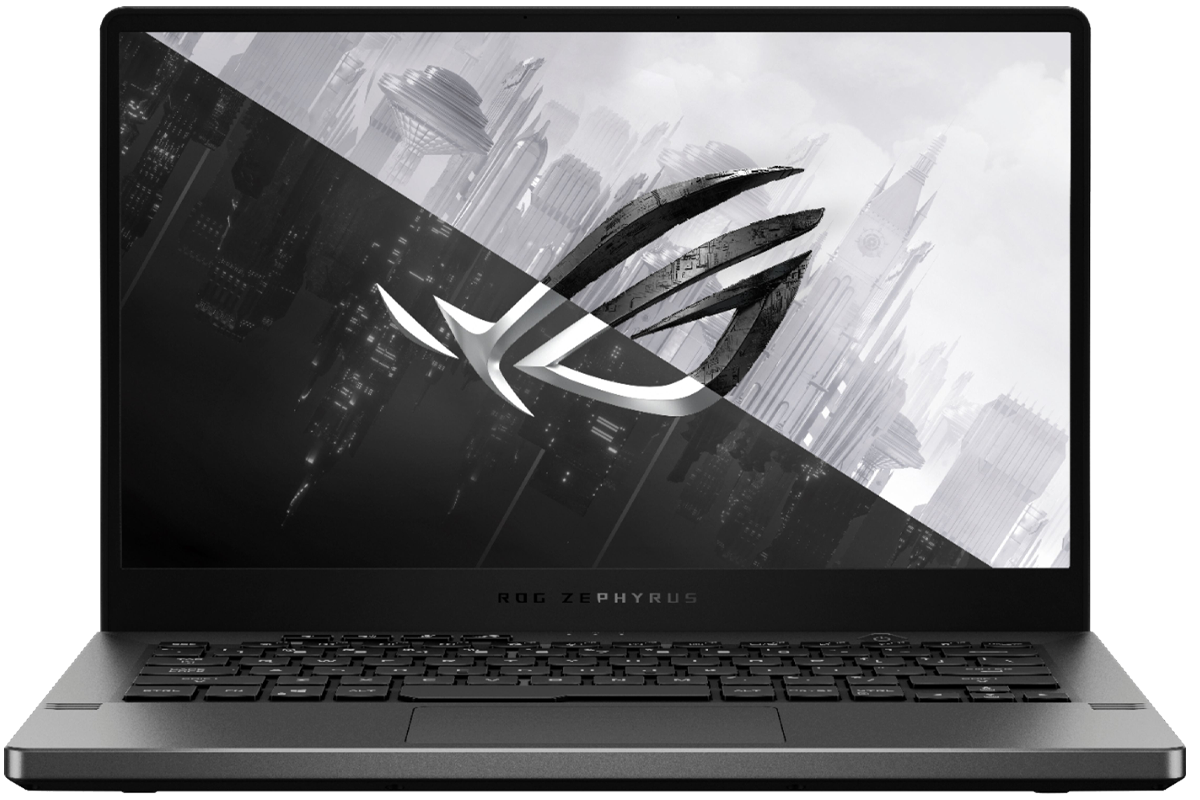 The Rog Zephyrus G14 is available in both AMD Ryzen 7 and Ryzen 9 CPUs. Although it is designed for a VR Gaming in mind, but a powerful 8-Core processor can do more than just gaming. This laptop is packed with high-end specs at the most affordable price.
If you go for a Ryzen 9 model, you will get 8 Cores of CPU power with 16GB RAM, 1TB SSD, and the RTX 2060. As for Ryzen 7, you will get pretty much the same except for the GPU, which is GeForce GTX 1650. Keep in mind the Nvidia GTX 1650 might not be enough for Civil and Mechanical majors.
The Rog Zephyrus G14 is available in both AM the GPU, which is GeForce GTX 1650. Keep in mind the Nvidia GTX 1650 might not be enough for Civil and Mechanical majors.
All these come in an ultraportable form-factor with a 14-inch display and up to 7 hours of battery backup. Of course, you will get a backlit keyboard with ideal key travel for typing and work. Moreover, there are two USB-A and USB-C ports along with an HDMI, Audio I/O jack, and an Ethernet port. The only drawback is there is no webcam, not something everyone needs these days.
The AMD CPU inside the Zephyrus G14 takes less power while boosting performance for all your engineering software. It can last up to 8 hours on just one charge. So, if you are looking for longer battery life, this is the best engineering laptop you can get.
ASUS TUF Gaming A15
Best Laptop for Biomedical Engineering
Another Asus Laptop for hard-core gaming with the specs that engineering students can take advantage of. It features Hexa-Core Ryzen 5 4600H and Octa-Core Ryzen 7 4800H.
While the Ryzen 5 is good for a Chemical, Computer, and Software Engineers, but it's not for other majors that need a high CPU. For Electrical, Mechanical, and Civil Engineering students, we recommend the Ryzen 7 as it comes with a higher clock speed and 8 Cores to run all your applications smoothly.
Besides, the Ryzen 5 has 4GB GTX 1650, and Ryzen 7 comes with 6GB of GTX 1650 Ti. In terms of other specs with AMD R-5, you are getting 8GB RAM and 512GB SSD. Similarly, with AMD R-7, you will have 16GB RAM and the same amount of Solid-State drive. Both laptops have a 15.6-inch IPS display and battery backup of up to 7 hours max.
With multiple ports built-in, you'll be able to connect almost any peripheral you may need. These ports include three USB Type-A, HDMI, and a USB Type-C. Built to last, the A15 has gone through several MIL-STD-810H fall tests, limiting any laptop damage, making it ideal for students who travel with their computer. It also has a dual self-cleaning fan system that keeps the computer cool even with long-time use.
Also, if you find that you need more RAM or storage, the laptop is built to give you quick access to both, making it easily upgradeable.
ASUS ROG Strix G GL531GT (2019)
Best Laptop for Petroleum Engineering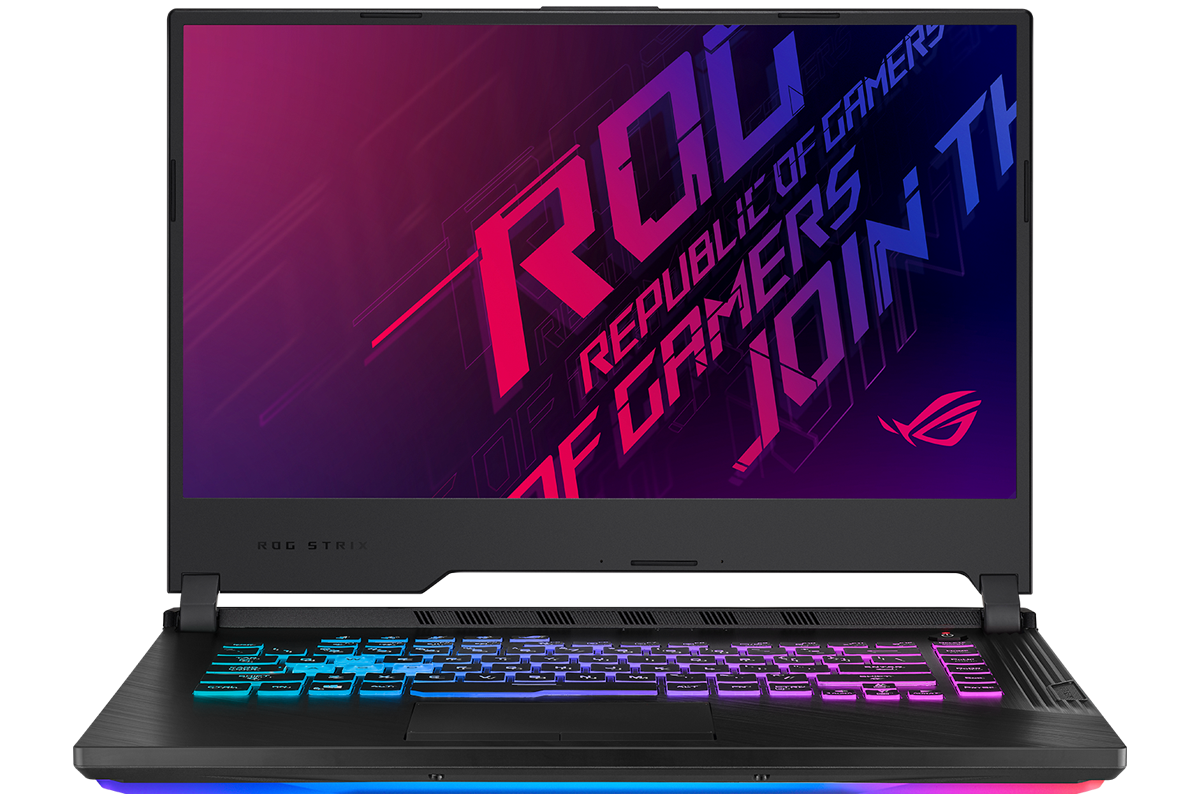 While the battery life is short, this is still is one of the best laptops for students in engineering studies. You may need to take your charger with you whenever you go to class. That being said, there are still some features that make it a good fit for engineering students. It has the right amount of RAM, storage, and a 9th Gen Intel processor. The Core i7-9750H is VR capable CPU and can handle most engineering tasks with ease and speed.
While working on engineering tasks, your laptop being able to stay cool and not overheat is crucial. The ROG has taken that into consideration and designed this laptop with three different fan modes for optimized performance. The fan blades are thinner than usual to create better airflow inside the computer. And to stop future blockages caused by dust, there are anti-dust tunnels to keep the fans clean.
Built for multitasking, this laptop is designed to work on multiple projects at once, with crisp graphics. Although the 4GB GTX 1650 is not enough for high-end rendering tasks, it's still a good laptop for students with a tight budget. And with curved keys, the backlit keyboard makes for comfortable typing during long sessions.
Built to be as durable as possible, the ROG Strix was put through a series of tests to make sure it can withstand whatever you may throw at it. These tests include vibration, panel pressure, mechanical shock, drops, extreme temperature, and humidity.
Dell G5 2020
Best Laptop for Most Engineering Students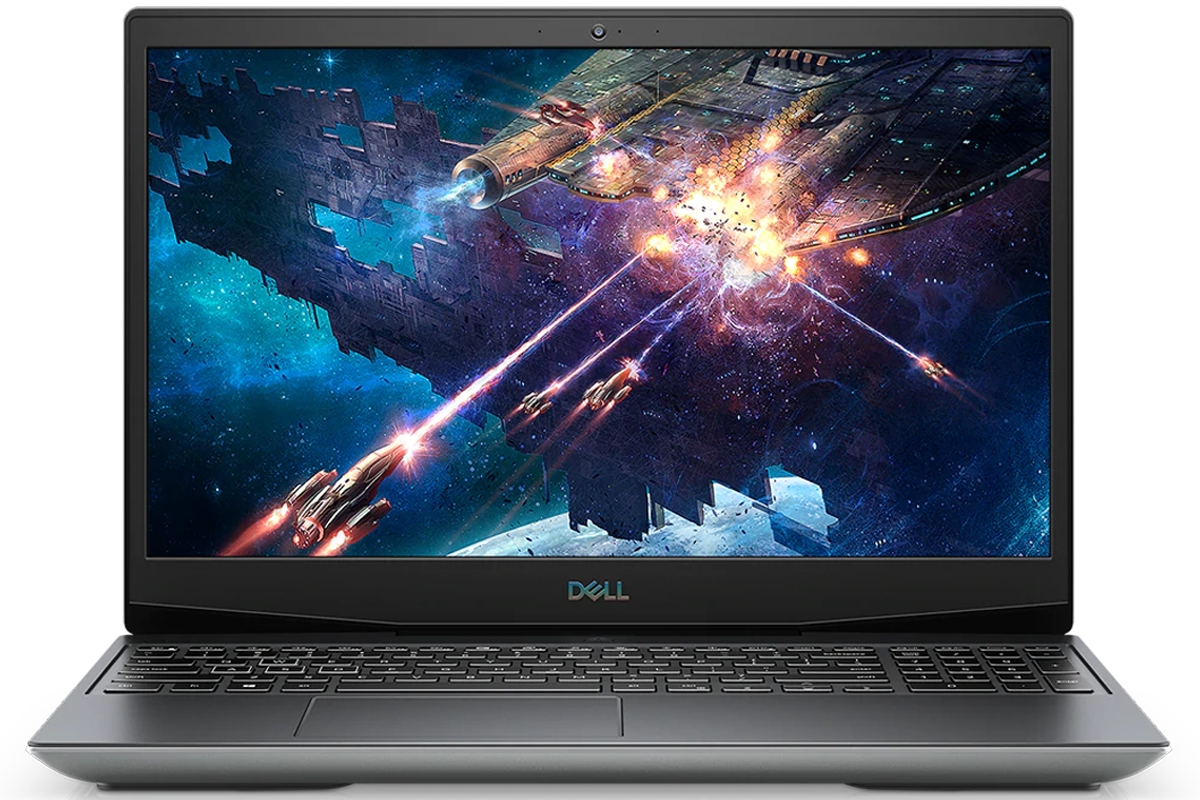 The 2020's Dell G5 is the cheapest 10th Gen Intel laptop you can buy right now. It comes with both Core i5 and Core i7 CPUs and costs around $800 to $1200, depending on the configuration. This isn't a high-end PC, but for $799, you are getting Intel i5-10300H with 4GB GTX 1650 Ti GPU, 16GB RAM, and 256GB SSD. This is a pretty great deal for the price point.
The 6-Core Intel i7-10750H configuration will cost you $1149 for 16GB RAM, 256GB SSD, and GTX 1650 Ti. This can further go up to $1249 for 32GB RAM and 1TB SSD.
The Dell G5 is a pretty basic notebook for engineers to get the job done. Generally, we recommend this laptop for game developers and Computer Science students. The webcam and dual speakers make it ideal for those taking online classes, so students can see and speak with not only their instructors but also their classmates.
This laptop has many ports to connect any peripherals you may have, including an SD Card slot, MiniDP, Gigabit Ethernet, HDMI, and two USB 2.0. In comparison, the battery life isn't quite long enough but still a good budget engineering laptop for students.
HP – OMEN 15-EK0013DX
Best Laptop for Automotive Engineering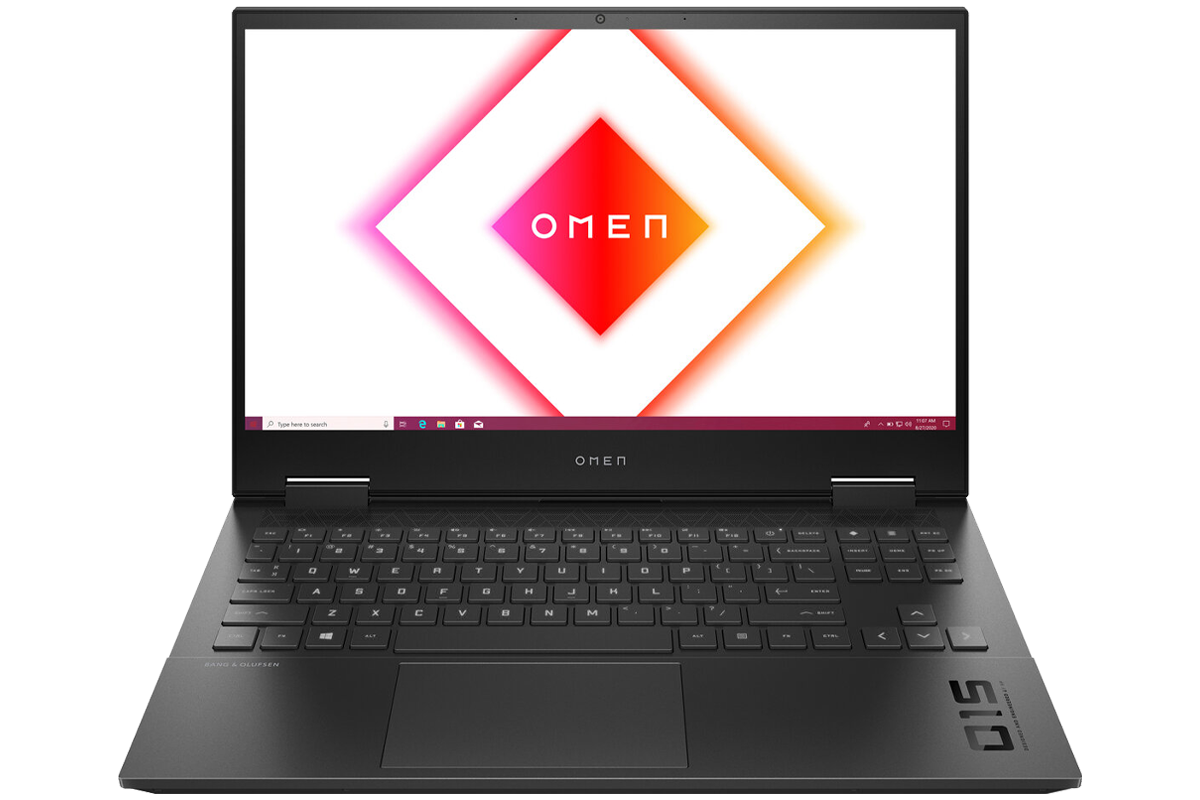 HP has a reputation for making good durable computers, and this one is no different. The Omen 15 is sleek, lightweight, and feels good in your hands. With a battery that lasts a little over 7 hours, it is a good fit for most engineers.
The 10th Gen Core i7 CPU is fast enough to handle single-threaded and multi-threaded applications. With Nvidia RTX 2060 inside, it's a good laptop for 3D rendering and other engineering applications.
The Omen 15 also features an RGB keyboard and HD webcam. The backlit keyboard is comfortable for long bouts of typing. The I/O ports on the laptop include three USB Type-A, HDMI, an SD Card reader, mini-DisplayPort, and Thunderbolt ports.
The display has 91% RGB coverage, so the colors pop and feel immersive when rendering 3D projects. The screen is also easy on the eyes. Staring at a computer screen for a long time causes eye strain, but the Omen 15 has no pulse width modulation. This means the light doesn't hurt your eyes when you have to work for long hours. Overheating is often a problem with these types of laptops, but not with this one. The GPU and other components are under a heat spreader, stopping the computer from overheating due to prolonged use.
Lenovo ThinkPad P53
Best Workstation for Mechanical Engineers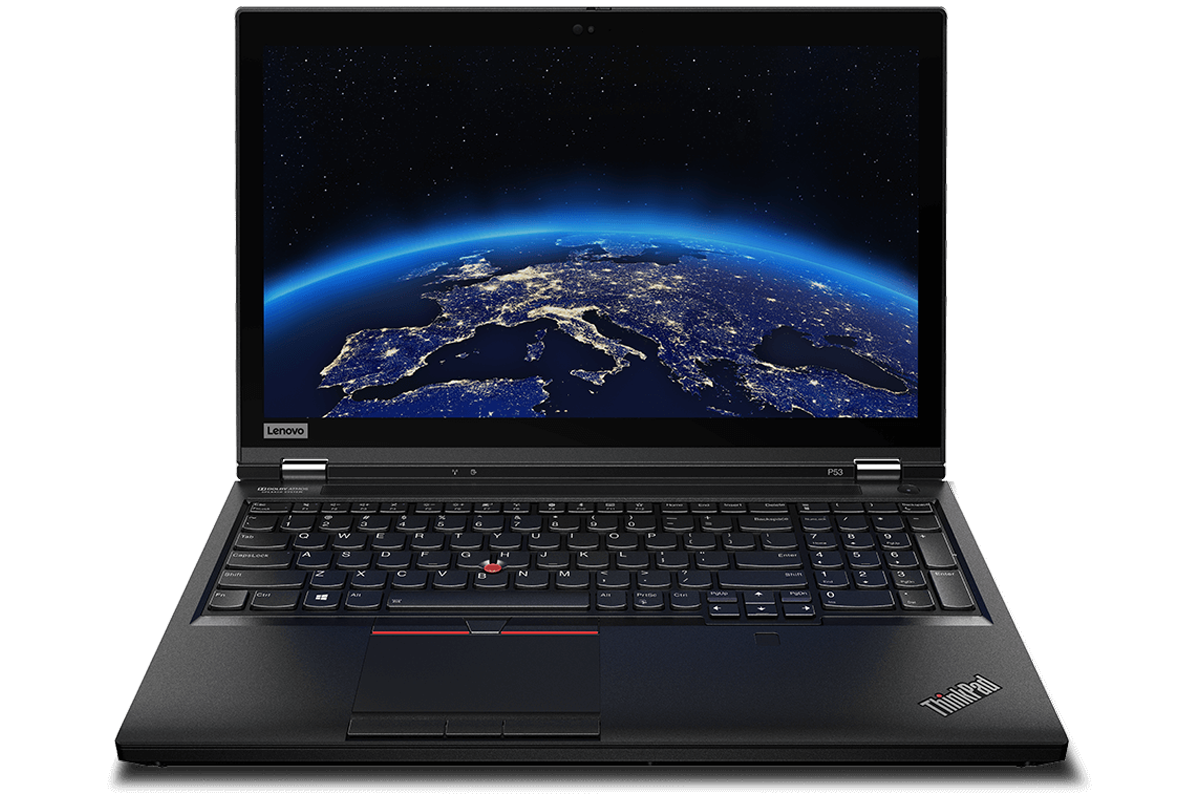 While costly, this workstation gives you a lot of bang for your buck. It was built to be sturdy and gone through many MIL-STD tests to ensure durability. It's not your average PC; this laptop is designed for professional engineers. Whether you are in the Mechanical, Electrical, or Civil Engineering field, this mobile workstation will deliver your needs.
Lenovo takes security seriously by allowing you to log on using either fingerprint or face login via IR webcam. Furthermore, there is a physical camera cover called ThinkShutter, which enables you to block the webcam lens whenever you want.
In terms of specs, you'll have 6-Core i7-9750H, 32GB RAM, 1TB SSD, 4GB Quadro T1000 GPU. All this for the price of $1750. Furthermore, it has a comfortable backlit keyboard with numeric keys; both features are excellent typing experience. The battery inside this beast is 90Wh which is enough to power this workstation for at least 7 to 10 hours on a single charge.
It has enough ports for you to connect to whatever peripheral you need. You'll get two USB Type-A, HDMI, two Thunderbolt USB-C, USB-C, SD Reader, and Audio combo jack. It also has Wi-Fi 6 with Bluetooth 5.0, Ethernet, webcam, and 4G modem built-in (optional).
Lenovo ThinkPad P1 Gen 2
Best Workstation for Civil and Construction Engineers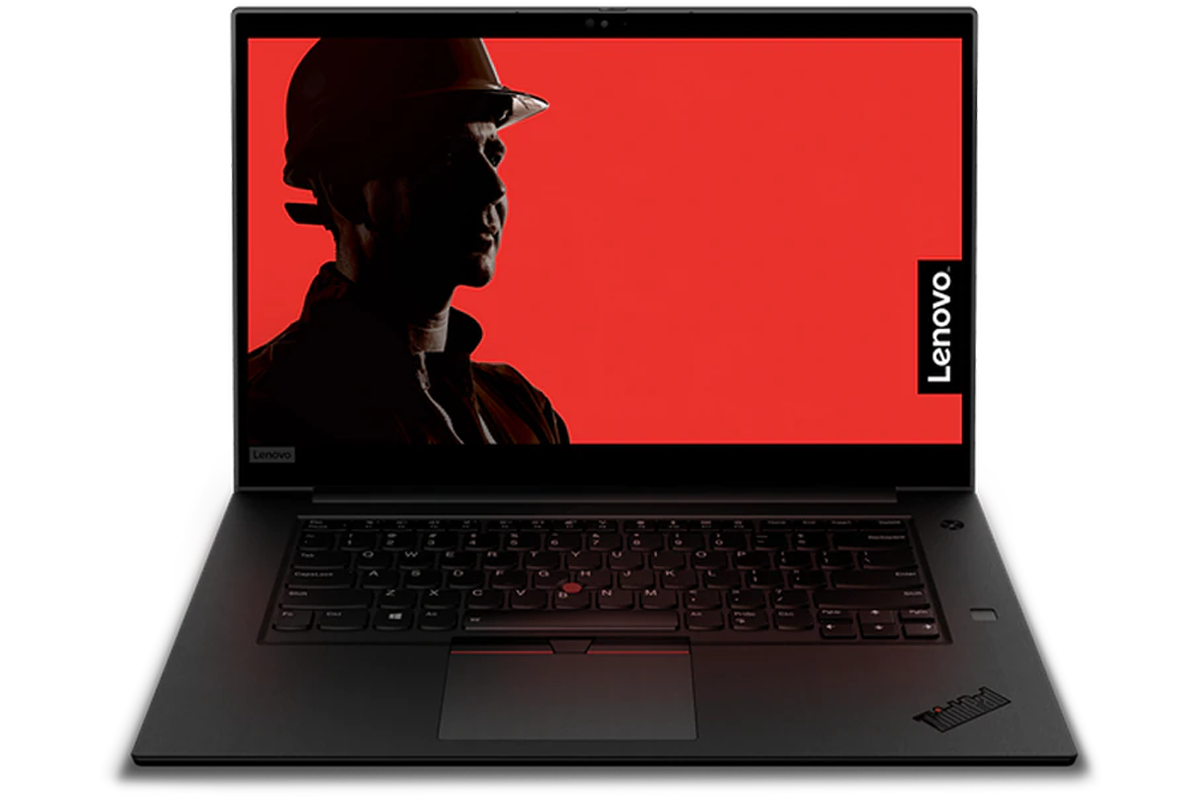 Similar to ThinkPad P53, the P1 has the same configuration but with a little sleeker design. From the price point of view, it's even more expensive than the P35 because of the OLED display.
Portable and durable, the ThinkPad P1 has passed many military tests to ensure durability. These tests include vibration, shock, extreme temperatures, and humidity. So whatever environment you plan on having this laptop in will be okay. Just under 4 pounds, portability is not an issue.
Security isn't a problem either with the built-in fingerprint reader. There are many ports and slots that can connect different peripherals. This laptop has two Thunderbolt 3 ports, HDMI, Ethernet, and an audio combo jack. It also has SD and Smart card slots, two USB-A, and a Kensington security lock slot.
One of the laptop's best features is the OLED screen because of its rich and vibrant colors. The backlit keyboard and the touchpad work well with engineering students. Above the touchpad are three buttons, and the middle button can be used for CAD and ISV applications.
While this laptop is not for students but if you can afford it, the ThinkPad P1 is one of the best workstations for engineers. With Intel i7-9750H, Nvidia Quadro T1000, 16GB RAM, and 256GB SSD, you can expect the fastest performance without any lag. This is an excellent laptop for engineers and students who need to use multiple applications simultaneously.
MSI WF65 (10TH-1201) Mobile Workstation
Best Workstation for AeroSpace and Aeronautical Engineers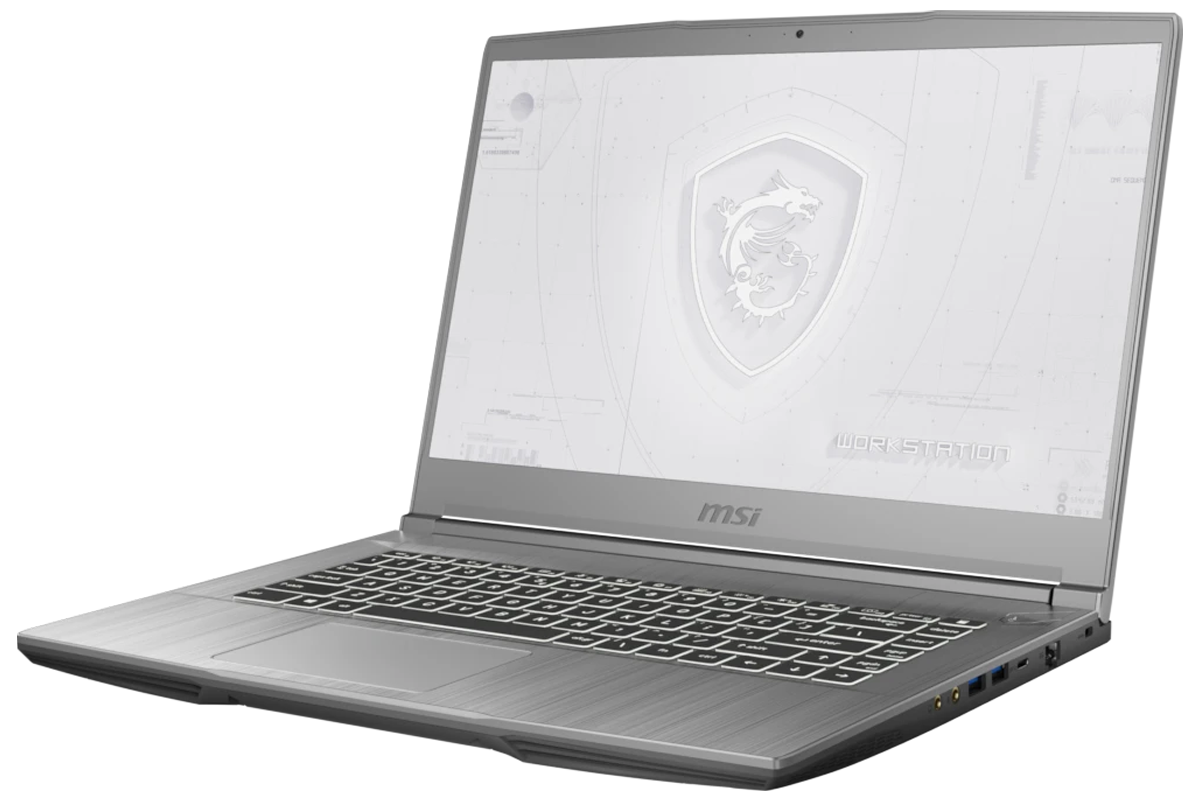 The MSI WF65 is a durable mobile workstation for professional engineers. Powered by the Intel Core i7-9750H processor, this PC packs a punch. Portable and light, it weighs only a little over 4 pounds. Mobile workstations are usually chunky and hard to travel with but not this one. This will make it easy for students and professional engineers to travel with laptops either between classes or out of town. Booting up in 12 seconds or less, it is extremely responsive and fast enough to handle most if not all of your engineering software needs.
The MSI WF65 is not only MIL-STD-810 certified but also by Independent Software Vendors. ISV makes sure that any critical applications on your computer will run smoothly with the hardware. Moreover, with the MSI Creator Center, you too easily adjust the system modes and allocate resources as you need them.
For $1334, you are getting a 10th Gen Hexa-Core i7 CPU, 4GB Quadro P620, 16GB RAM, 512GB SSD, and 1080P IPS-display. As for ports, it has a USB-C, three USB Type-A, Ethernet, HDMI, audio, and microphone jack.
Lenovo ThinkPad P17 Mobile Workstation
Best Workstation for Architectural Engineers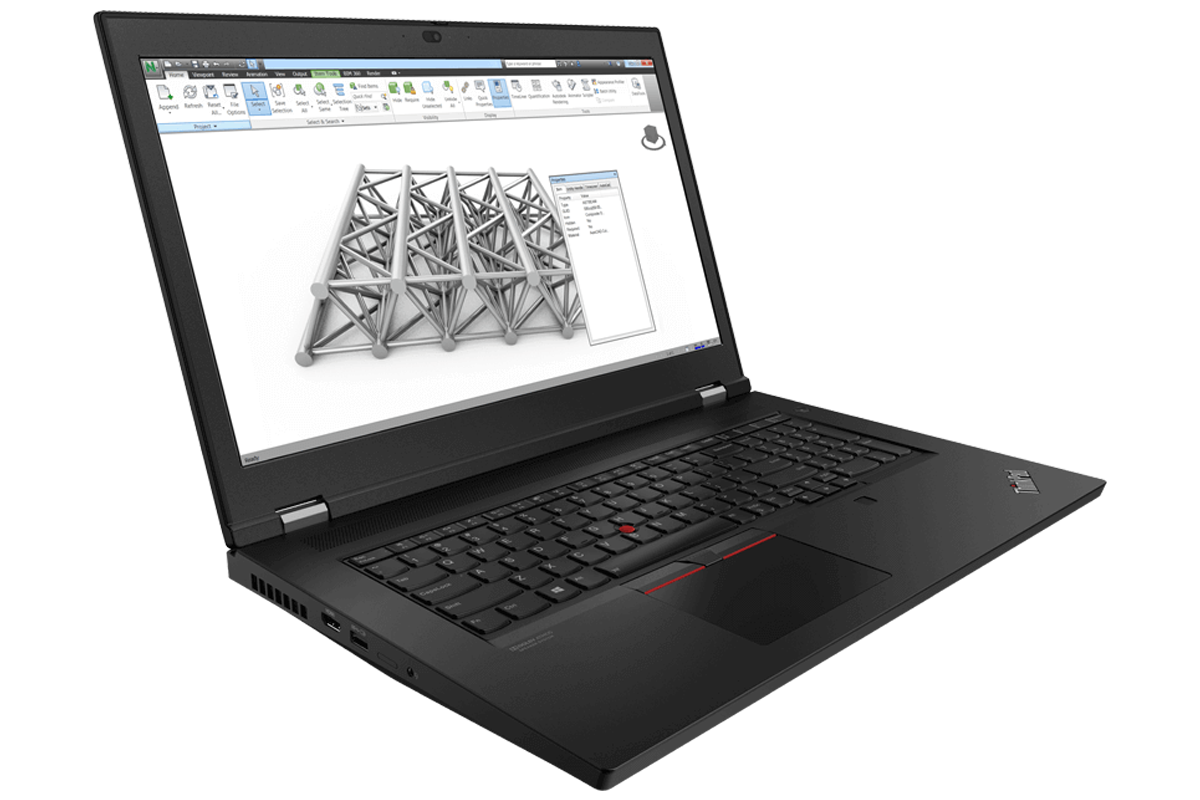 Designed for durability, not style, this mobile workstation can handle a lot. That being said, it is not the most portable laptop on the list. In fact, it weighs about 7.7 pounds. This may make it difficult for students to lug it around campus.
It doesn't have a sleek or beautiful design. Instead, it looks like a rugged laptop, which seems to be the right choice for Civil Engineers and Architects. It comes with Hexa-core i7-10750H, 16GB RAM, 4GB Quadro T1000, and 512GB SSD for storage.
The ThinkPad P17 has a USB Type-C, three USB-A, two Thunderbolt 3, an SD reader, HDMI, and an Ethernet port. Some other features include a backlit keyboard, fingerprint reader, and an HD camera.
Engineers may have to run different programs at the same time. The Lenovo ThinkPad P17 is quite powerful enough to get the job done.
Dell Precision 5510 Mobile WorkStation
Best Laptop for Nuclear Engineering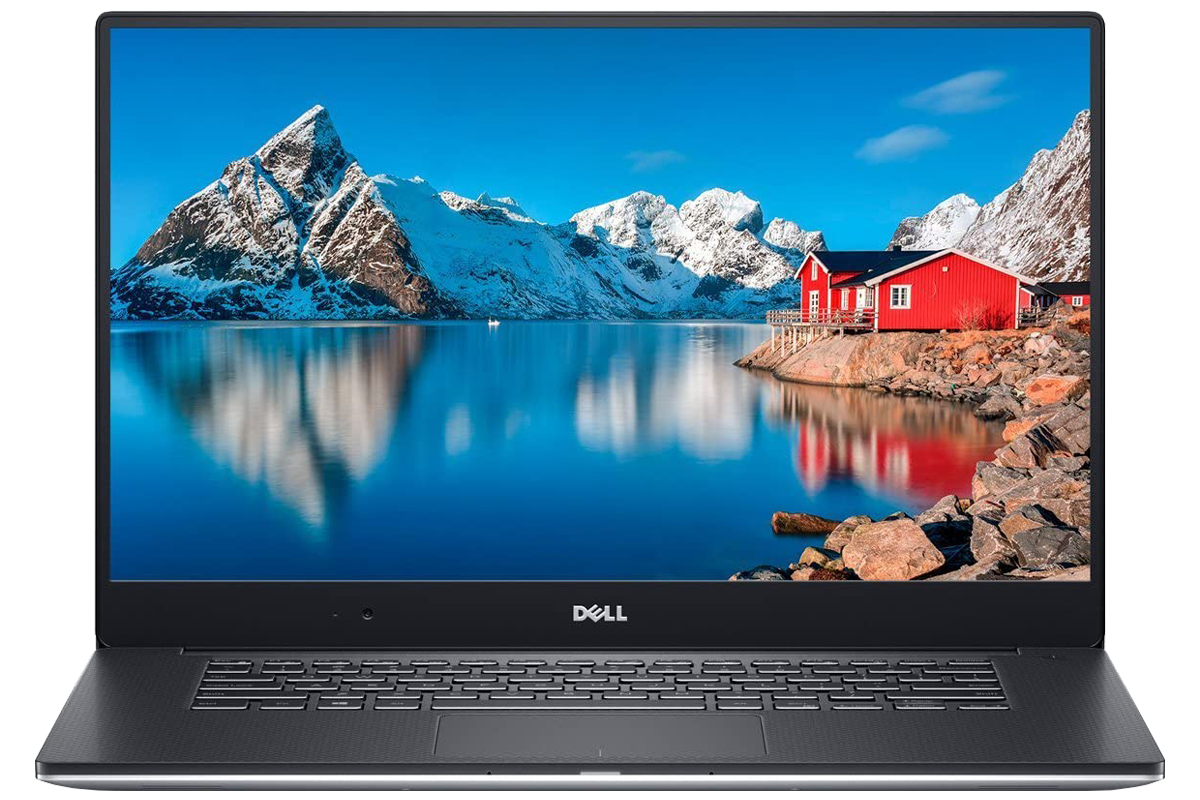 While this is renewed but still a good laptop for engineering students. Workstations are usually bulky and don't travel well, but this one is relatively easy to carry around. However, that doesn't make it lightweight. Also, bear in mind that it can run a little hot in certain places on the keyboard.
Coming in at 4.6 pounds, this mobile workstation is portable enough for students to take with them to class. It comes in with Intel E3-1505M v5, 32GB RAM, 512GB SSD, 4GB Quadro M2000M, and Full-HD display.
Even though it's an older model, it still supports Thunderbolt 3 and standard USB-C ports. Other ports include Ethernet, mini display, four USB-A, and headphone jack.
With the Intel CPU coupled with the Nvidia GPU and massive RAM, this laptop is both fast and responsive for engineering applications. It also comes with 2 USB 3.0, HDMI and Thunderbolt 3 ports, and an SD card slot.
ASUS TUF Gaming FX505
Best Laptop for Professional Software Engineers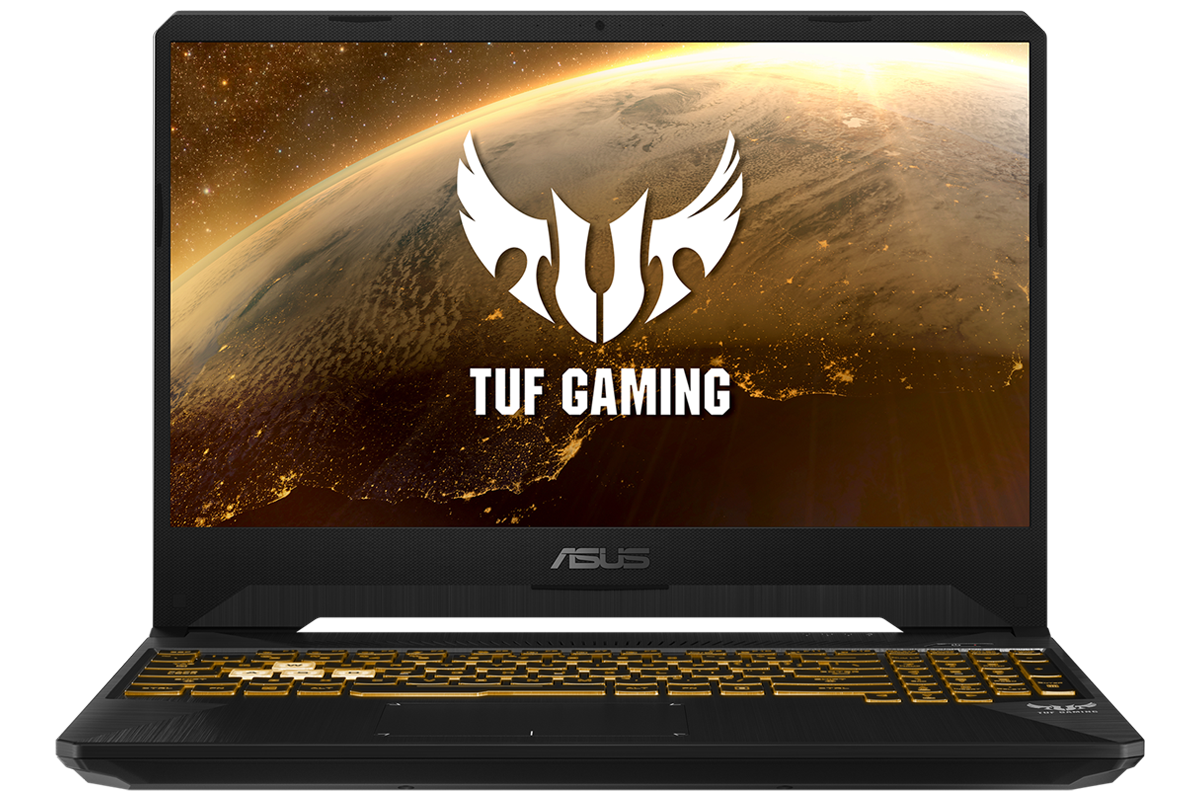 Asus TUF FX505 is another MIL-STD-810 certified gaming laptop suitable for engineering students. The overall built quality is quite durable, and the bezels are thin enough for a comfortable viewing angle.
While it's great for mid-level gamers, it also comes in handy for 3D rendering and programming. It has everything an engineering student needs, a Ryzen 5 3350H, 8GB RTX 2060, 16GB RAM, & 512GB NVMe SSD. Along with high-end specs, you'll get a 144Hz 1080p display with a 100% sRGB color gamut. Some other features include an RGB-backlit keyboard and dual-band Wi-Fi 5 with a transfer rate of 1.7Gbps.
In terms of battery backup, you can have up to 5 hours, decent enough for study and work. However, the only drawbacks are the I/O ports, at least in my personal opinion.
All the ports are on the left side of the laptop. You will get one HDMI, an Ethernet, 2x USB 3.0, a USB 2.0, and an audio port. Although there is enough room for other ports on the right side and there are still minimal ports on the laptop.
Lastly, in terms of thermal performance, it has a dust-proof cooling system that works very well under heavy load. The Anti-dust technology helps remove the large dust particles from your laptop and keep the airflow all the time.
Overall, it is a great engineering laptop under budget.
MSI Prestige 14
Best Laptop for Chemical Engineers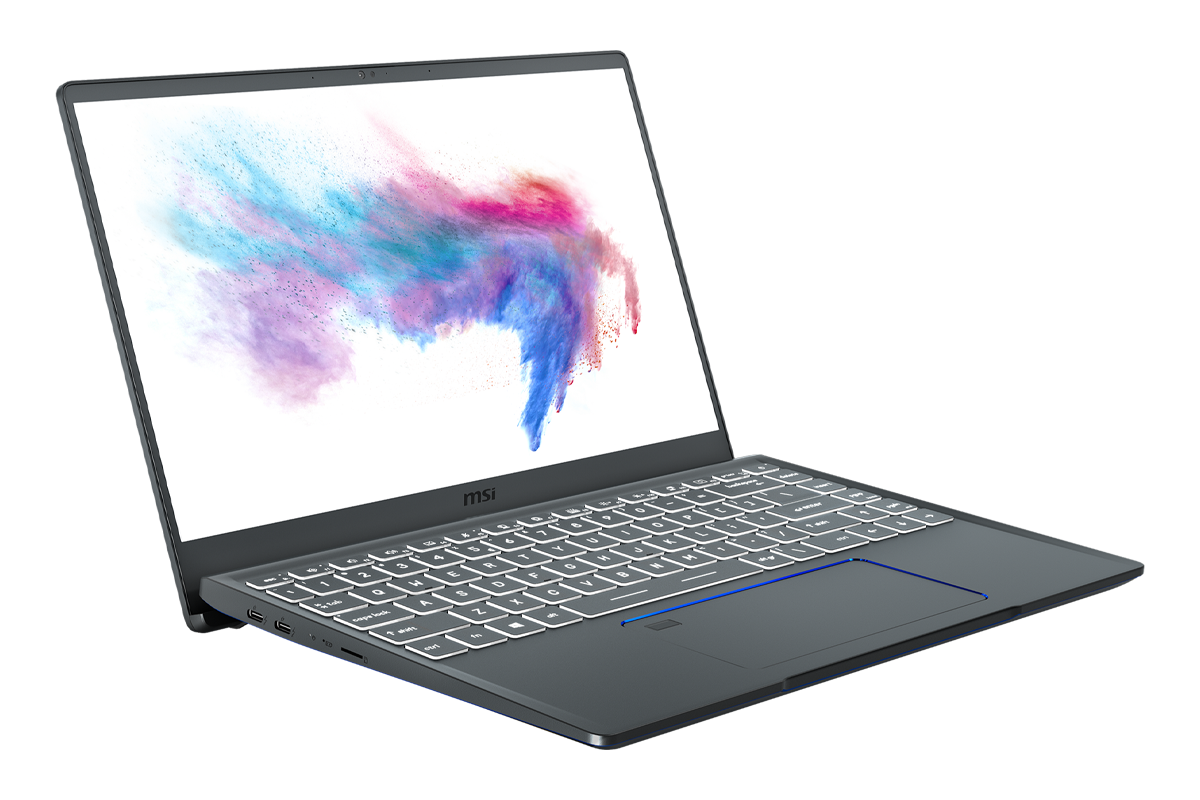 The MSI Prestige 14 is an ultraportable notebook with a powerful 10th Gen CPU and GTX 1650 Max-Q GPU. This laptop is packed with many features that would help engineering students complete their everyday tasks.
The Intel i7-10510U can get as fast as 4.9GHz, which is perfect for working with multi-threaded applications. Along with a 6-Core CPU, it has 16GB RAM, 512GB NVMe SSD, 4GB GTX 1650, and a stunning 4K display. All these things are essential for students because they go back and forth between their classes and need something easy to carry.
The Prestige 14 has two Thunderbolt 3 and USB Type-A ports, among other features like a 4K screen. Talking of display, it has a 100% RGB color gamut with thin bezels around the screen. It also has 10 hours of battery life which is perfect for the student that occasionally forgets their charger.
Overall, it might not be a perfect laptop for engineers, but the specs it offers in a slim form-factor can work for you.
ASUS VivoBook K571
Best Laptop for Software Engineering Students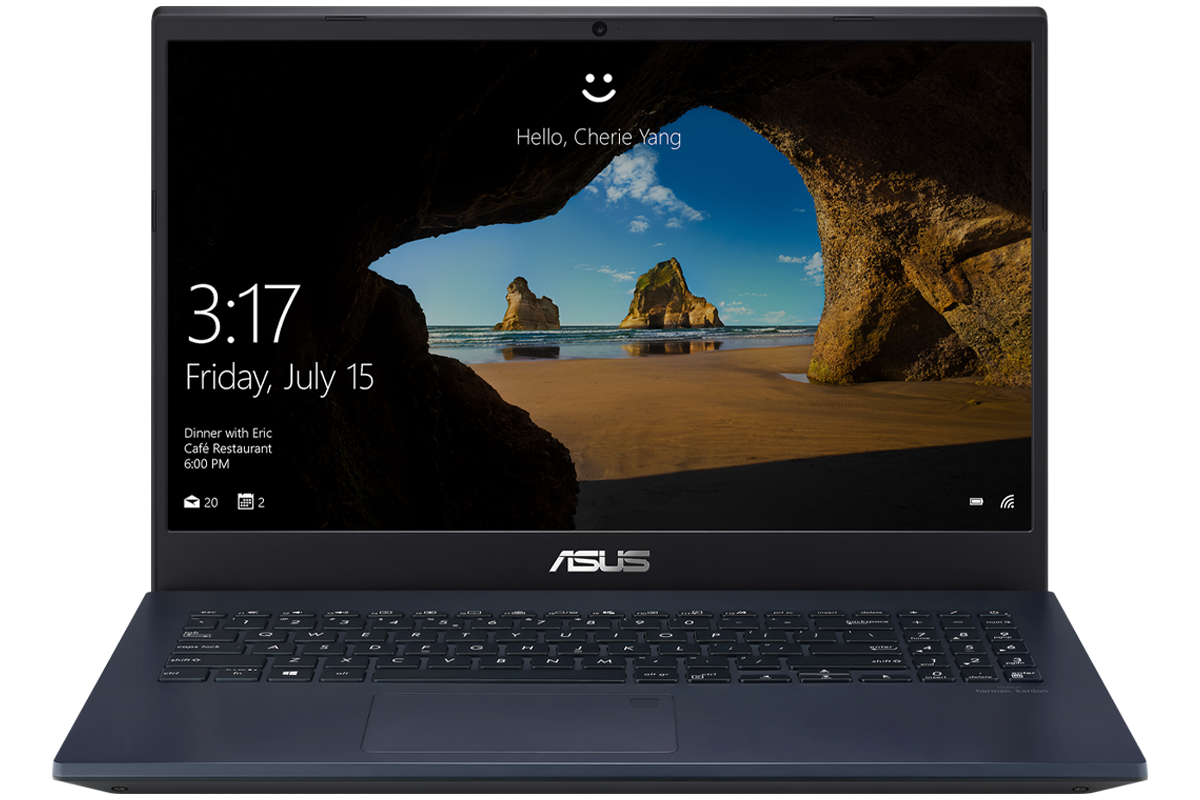 VivoBook K571 is an Ultrabook with a 10th Gen i7 CPU for business productivity. The powerful Intel Hexa-core processor and Nvidia GeForce GTX can handle any engineering software you use.
Asus offers a pretty great deal with i7-10750H, 4GB GTX 1650, 16GB RAM, and 120Hz 1080p display for the price point. Overall, it is one of the best Ultrabook for engineering students.
In terms of I/O, it has a USB Type-C, 3x Type-A, an Ethernet, HDMI, and SD Reader port. Moreover, you will also get 256GB SSD + 1TB HDD for extra storage.
The one downside to this laptop is the battery life. On a full charge, it lasts up to 5 hours. However, with all the power packed into this slim and sleek laptop, it is a contender for engineering students.
Acer Aspire 7
Cheapest Engineering Laptop for Students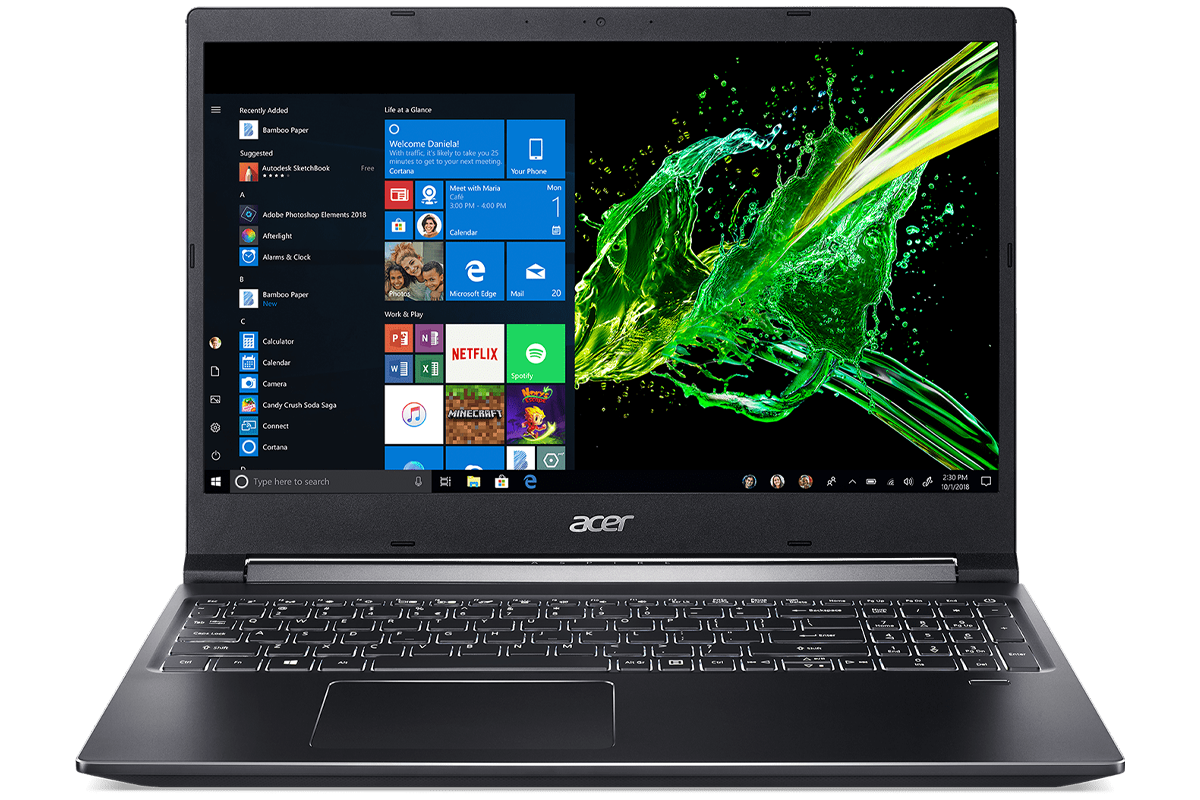 Here is the cheapest laptop for software engineering students. The Acer Aspire 7 uses a 4th Gen AMD Ryzen 5 3550H Quad-Core CPU with a boost clock speed of 3.7GHz. It may run a little hot at times, but it can still run multi-threaded applications. With 4GB Nvidia GTX 1650, this laptop can run pretty much any high-demanding application used by an engineer.
That being said, it only has 8GB of RAM. While this may seem low considering the other devices on our list, but it still gets the job done for some of the more basic engineering tasks. However, if you need more RAM, you can upgrade it to up to 32GB whenever you want.
The Aspire 7 features a backlit keyboard and a thin bezel. The keyboard is comfortable enough to type as long as you need to without any strain on your hands. And the bezels give you a wider screen, which is perfect for watching movies or working on your assignments. However, it doesn't have as many ports as some of the other laptops on this list. You will get a USB 3.2 Type-C, two USB-A 3.2, a USB-A 2.0, HDMI, Ethernet, and an audio I/O port.
Overall, the Aspire 7 is a good contender for software engineers or whose workload is a little lighter and doesn't require a lot of storage or RAM.
ASUS ZenBook 15 UX534FT
Best Ultrabook for Engineering Students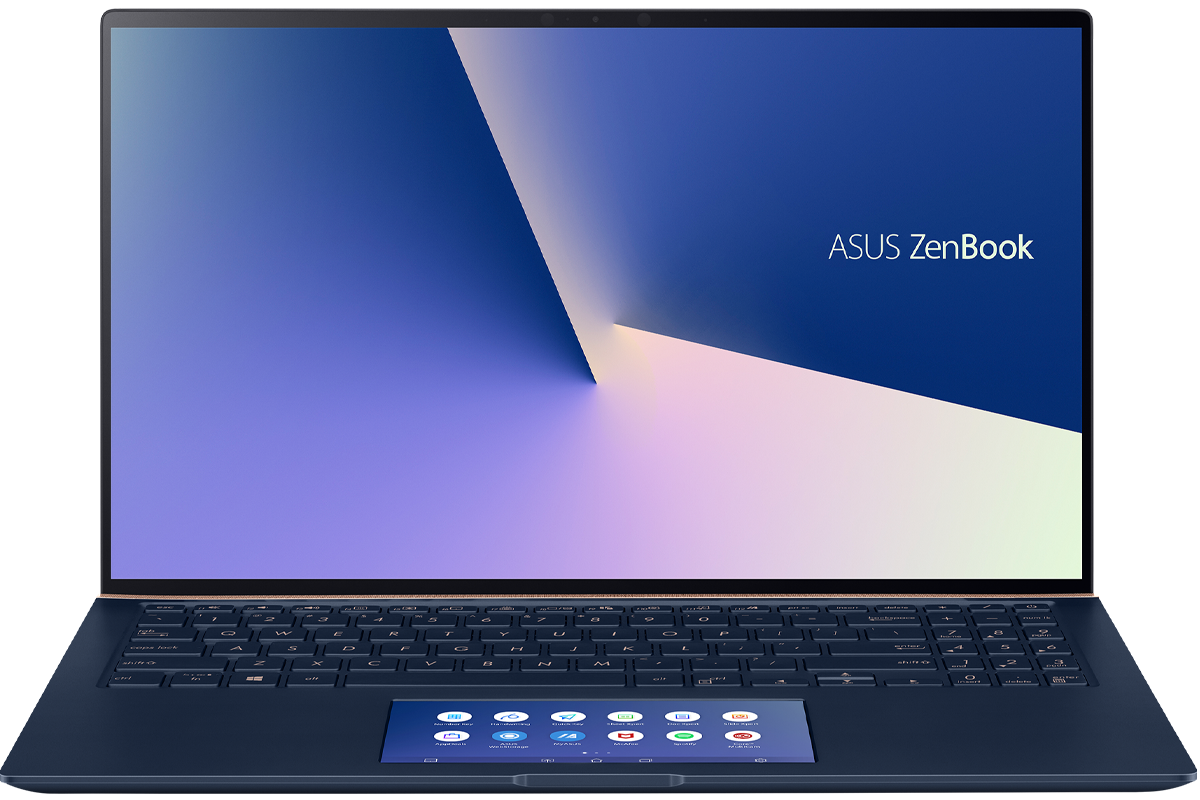 The Asus ZenBook 15 brings innovative technology in a portable form with a sleek and elegant design. It has a wide-angle Full-HD display with a 92% screen-to-body ratio. This means whether you are watching videos or working on projects, you have a larger screen to work with.
With 16GB RAM, 1TB SSD, 4GB GTX 1650, and 8th Gen i7-8565U, the ZenBook offers a performance that is as reliable as it is fast. It also comes with an IR Camera for facial recognition, which adds an extra layer of security to this laptop.
However, the coolest feature is the Asus ScreenPad. Basically, it is a 5.5-inch 1080p touchscreen that allows the user to take handwritten notes or use it as Numpad, and much more. There is an App Navigator that enables the user to view or open recently launched applications. For entertainment, you can even use this secondary screen for playing videos or music while you are working on your projects.
If you care a lot about I/O ports, the ZenBook 15 comes with one USB-C, two USB-A, HDMI, and SD Reader slots. It's a bit disappointing to know that there is no Ethernet port on the laptop. So, for that, you'll need to use a Type-C dongle or docking station.
Overall, it's a good Ultrabook; however, the 8th Gen i7-8565U seems outdated. You can have a better CPU within the price range. But still, if you need a fancy notebook pc with a lightweight design under a $1500 to 1600 budget, the Asus ZenBook is what we recommend.
HP Spectre x360
Best Ultrabook for Professional Engineers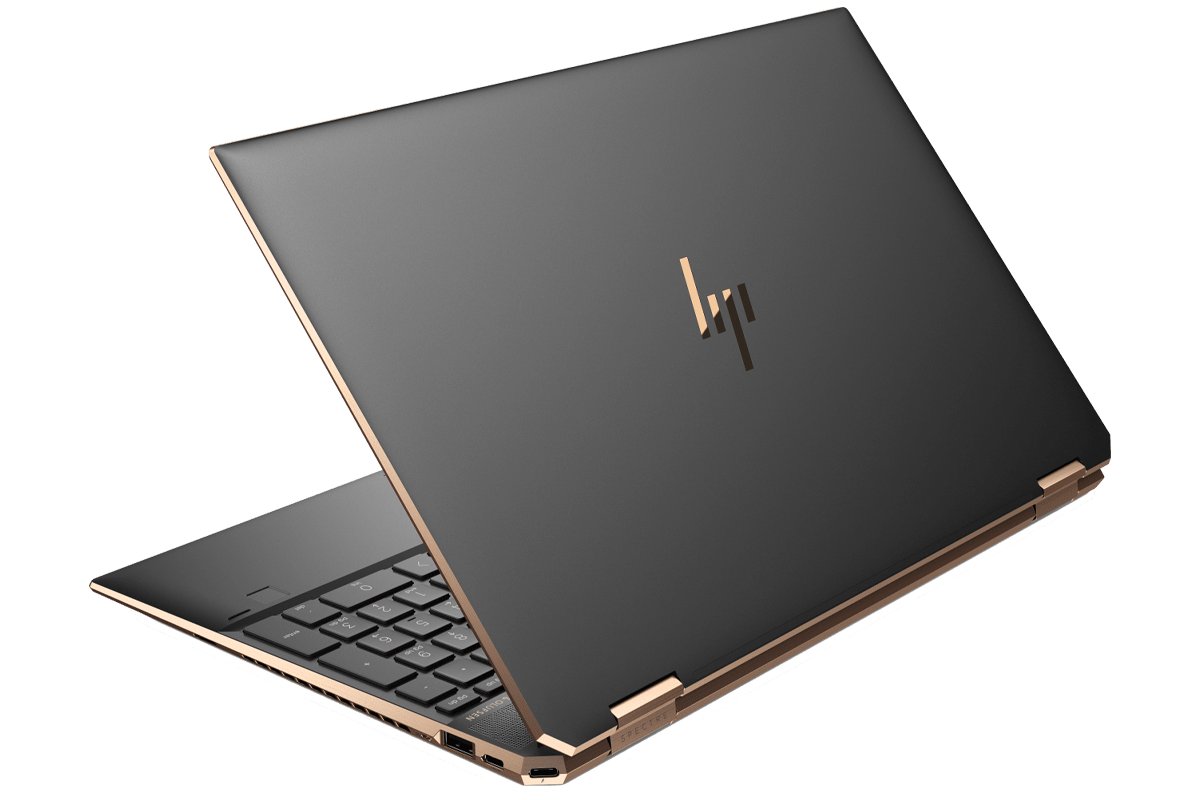 The HP Spectre x360 is one of the best 2-in-1 or convertible laptops you can buy for engineering needs. The sleek and elegant design may be compact, but it is still packed with features. Out of all, portability makes it perfect for students and professionals.
This laptop is immersive in both sound and display. The speakers have been tuned to perfection for the best sound quality. Moreover, the touch screen is made with Corning Gorilla Glass for durability.
With 9th Gen i7-9750H, 4GB GTX 1650, 16GB RAM, and 512GB SSD, you have everything you need as an engineering scholar. If you feel like the SSD isn't enough, you can always upgrade it or use the SD card slot as removable storage. However, the RAM is not upgradeable, so you are stuck with the 16GB SDRAM, which is enough to keep your computer working fast.
This laptop has another feature that some on this list don't is its long battery life. HP Spectre's battery can last up to 15 hours. This means you can travel between classes without worrying about the battery power.
Overall, this is one of the best 2-in-1 engineering laptops for students because of its portability and design. It is also packed with a powerful processor and enough RAM to complete your engineering projects.
---
Buying Guide for Engineering Laptop
While this is an excellent selection of laptops for engineering students, to pick out the right one for you, there are some things you need to know. What your computer needs while largely depends on what you are studying.
Processor or CPU
CPU or central processing unit is the part of the computer that executes the computer code of a program. Every program has a set of instructions that specify how it should. These instructions are sent to the CPU, and the CPU uses basic operations to execute the instructions. If a laptop doesn't have a high number of cores, it could cause the computer to become slow. Engineering software is interactive and requires at least Core i5, but the more cores, the better. The more cores you have, the faster your computer will work when running software or rendering.
Dedicated Graphics Card
GPU or the graphics card is essential, depending on what you are using the laptop for. People who are into gaming know that a better graphics card enhances the overall experience. If you major in electrical, chemical or software engineering, you don't really need an advanced graphics card. But if you are working on a major that requires 3D renderings, then you will need a more advanced graphics card. You should try to get a graphics card that is made for dealing with software. This way, when you have to do your 3D renderings or other software, you shouldn't have any problem.
RAM or Random Access Memory
RAM (a.k.a Random Access Memory) is what your computer uses to store and process temporary data. The higher the RAM, the less likely your laptop will experience lag. How much RAM you should get depends on your engineering major and software requirements.
If you are making 3D renderings, you should find a computer with at least 16GB of RAM. If not, then 8 or 16 GB should work.
SSD or Solid-state Drive
If you are going to get a high-end PC, it is vital to invest in Solid-state drive to enjoy its full performance. Instead of buying a laptop with 1TB HDD, we recommend a 512GB SSD.
As an engineering student, you will need your laptop to boot fast and launch your apps quickly. SSDs are 25x faster than HDD, which helps faster loading and cache for high-demanding software like AutoCAD. So, when looking for a laptop, make sure to find one with SSD and not HDD.
Display
A Full-HD display is enough; you don't necessarily need a 4K capable screen. You may be tempted to get fancy and get a laptop with a 4K display and touchscreen. While cool to have these features, you will never use these things regularly. A laptop with a 1080p IPS panel or 1920×1080 resolution will be sufficient.
As for the screen size, you should get a laptop with at least a 15-inch display. As an engineering student, you want a screen large enough to showcase all of your open tabs and programs. Also, if you will be coding or rendering, you need a screen big enough so you can read or view without straining your eyes.
Operating System for Engineering
An Operating System or OS is the software that a PC needs to boot up and makes it possible for different programs to run. While macOS is very popular among many professionals, still we don't recommend it because it only comes with Apple MacBook.
It is best that you find a laptop with a Microsoft Windows 10. Having Windows will allow you to run the programs you need regardless of your engineering major. For students in Software Engineering that have coding or programming classes, buying or installing Linux OS on the laptop would be beneficial.
Peripherals for Engineer's Laptop
If you are a gamer, you know certain things you need to make your gaming more enjoyable. Engineering and gaming laptops are closely related. The peripherals would be an excellent investment to make your student's life a little easier.
Cooling Pad
CPU Overheat can cause system failure and will shut down your laptop. If you don't want your laptop to overheat, buying a cooling pad is a good investment. A cooling pad will help keep your laptop underside cool and keep the airflow.
External Display
An external display is excellent for anyone but especially engineering students. We've already covered a topic on the best monitors under $300 if you are looking for a budget monitor. You can use USB-C or HDMI cord to connect your external monitor or LED TV with your laptop.
Having an external monitor bigger than your laptop display can be very beneficial. It will allow you to organize multiple programs on a screen and make it easy for you to focus on applications simultaneously.
Wireless Keyboard and Mouse
Of course, your laptop comes with keys and a trackpad, but it may not meet your needs. You may want to invest in an external keyboard and mouse. Depending on what you're looking for, you can easily find affordable keyboards and mice.
As a student, you may want to get a portable wireless keyboard and mouse combo; this way, you can carry it around. Alternatively, you can invest in ergonomic keyboards, which aren't usually handy enough to travel with but are comfortable for long-hour typing.
System Requirements for Chemical, Software, Computer, and Electrical Engineers
CPU
8th Gen Intel i5 or later.
3rd Gen Ryzen 3 or later.
RAM
8GB
SSD
256GB
Dedicated GPU
2GB VRAM
Display
1080p 15-inch
System Requirements for Mechanical, Civil, Aerospace, and Aeronautical Engineers
CPU
8th Gen Intel i7 or later.
4th Gen Ryzen 5 or later.
RAM
16GB
SSD
512GB
Dedicated GPU
4GB VRAM
Display
1080p 15-inch or better
Frequently Asked Questions
How much RAM is required by an engineering student?
Well, that depends on what you are studying. If you are an engineering student mostly performing online tasks, managing spreadsheets, and other tasks that aren't that demanding on your computer, then 8GB will do. In fact, 8GB RAM is actually the bare minimum for software engineers. Anything less than 8GB, you will find difficult to work with, and some required software for your classes may not work.
However, if you are studying Civil or Mechanical Engineering or anything that requires complicated tasks and software, 16GB or more is the best.
Do Engineering Students require 11th Gen Intel Processors?
Not really! The 11th Gen Intel might be a bit much if you are just an engineering student. However, if you get a job as an engineer, then yes, the latest CPU will help you in your professional field. But for students, a laptop with an 8th to 10th Gen CPU will get the job done efficiently.
Why do Engineering Students prefer a mid-range GPU?
For most engineering students, GPU is not as important. Having the latest GPU like RTX 3080 is good, but it's mostly recommended for gaming only. Your focus should be more on what you need for your engineering workload. For students, mid-range GPUs work just fine. Having a mid-range GPU means you can focus on the RAM and storage specifications.
Is MacBook suitable for Engineering Students and Professionals?
If you are becoming a Software Engineer, then yes, a MacBook is the right choice. However, for Mechanical and Civil Engineers, we recommend Windows 10 based laptops.
What is more important in an Engineers Laptop?
Well, storage is essential because you may need to store a considerable amount of data at once. You don't want to worry if your computer has enough storage every time you need to store some data. Portability is another vital factor. You will be lugging this computer all over campus and possibly other places too. It needs to be lightweight. The keyboard should also be comfortable because you may have to do a lot of typing.
Why don't we recommend MacBook for Engineering Students?
We don't have MacBook's on our list because of the expensive price tag you pay for the hardware. As a student, you are tight on budget, and if you need a laptop for engineering, the MacBook will cost you around $2000. You can easily buy the same spec laptop from other manufacturers for less than 1200 dollars.
Verdict: Which Laptop is best for Engineering in 2023?
When it comes to buying the best engineering laptop for students and professionals, you need to match particular requirements. Your PC needs to have a suitable amount of RAM and a multi-core processor to perform CPU intense tasks.
If the laptop is for 3D renderings, it will need a better GPU. Similarly, if you need to use virtualization, you need a CPU with enough cores to handle that.
While all the laptops on this list would work for engineering students in some way, our top recommendation is the Asus ZenBook 15 or the Razer Blade 15.
The Razer Blade 15 makes the transition from a student into a professional engineer. Even though the battery life is a little lower than recommended, it is still one of the best laptops for engineering students.
Another recommendation is Asus ZenBook 15. This laptop has the battery life, storage, and RAM that engineering students need. Along with the requirements, the ZenBook has innovative technology that will make engineering tasks a breeze.