Finding a quality case for Galaxy S21 can be a challenging task. There's a lot to consider when it comes to cases. From the looks, the feel, and the performance. There're a ton of options to consider. Whether you want to show off your Galaxy S21 or not, there's a case out there that will meet your needs. With this in mind, we've compiled a list of some of the best Galaxy S21 cases you can take a look at. Whether it's a clear case, wallet-style, rugged, or soft to the touch, you'll find something compliments you best.
Best Phone Cases for Samsung Galaxy S21
Caseology Parallax Case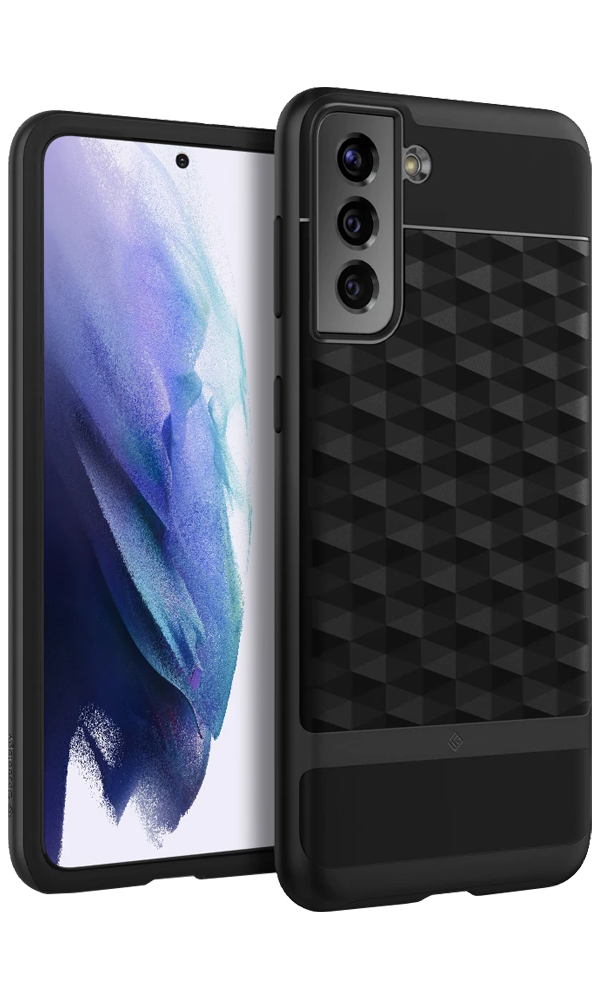 The Caseology Parallax case is a product that offers both function and style. The 3-dimensional offers a better grip while looking stylish at the same time. The raised bezel feature protects the screen. It's double-layered built with military-grade material makes it durable. The case is available in 4 different colors, black, pink, grey, and a purplish lavender.
Spigen Liquid Air
This Liquid Air Galaxy S21 case from Spigen is a little bit low-key. The phone case features a similar geometric pattern as the Caseology Parallax. However, unlike the first option, it's 2-dimensional and minimalistic. The Spigen Liquid Air aims at delivering performance without sacrificing looks. Not only is it great to look at, but it's great to hold too.
Incipio Grip Case
The Incipio Grip Case can cushion your phone from drops as far as 14 feet. It does this with its impact struts in the interior of the case. Once your phone drops, the struts absorb the impact instead of your phone. Apart from that, the case has antimicrobial technology to prevent up to 99.9% of surface or bacterial germs. The case is available in midnight blue and black.
ZAGG Gear4 Havana Case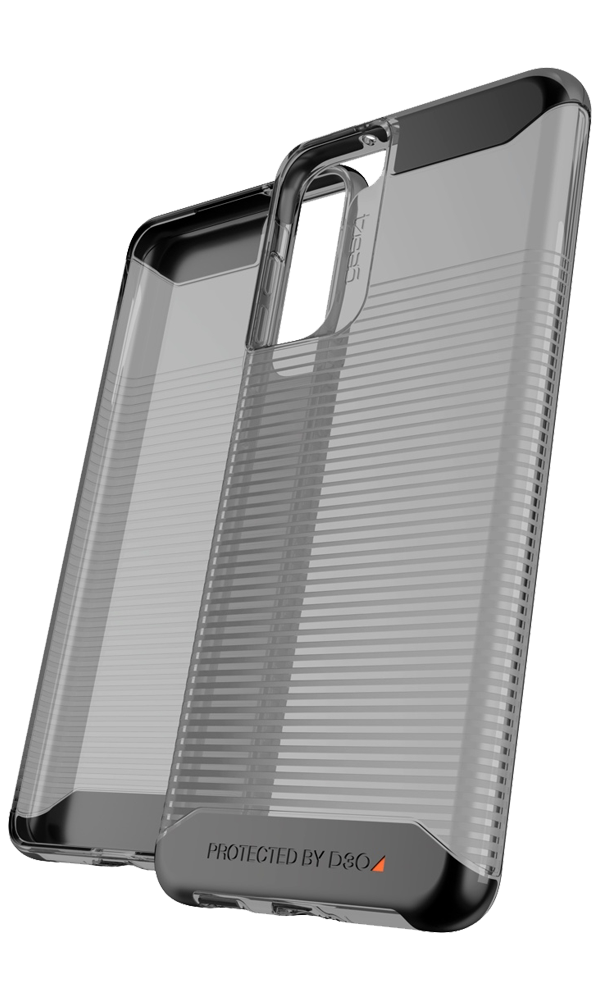 For those out there that want protection but still have the ability to see their beautiful phone, the ZAG Havana case is transparent. It comes in a tasteful smoke-greyish color shading. There're ridges on the back to help with grip. With its D3O material, it protects from drops up to 10 feet. Wireless charging and antimicrobial coating is also featured.
Otterbox Symmetry Case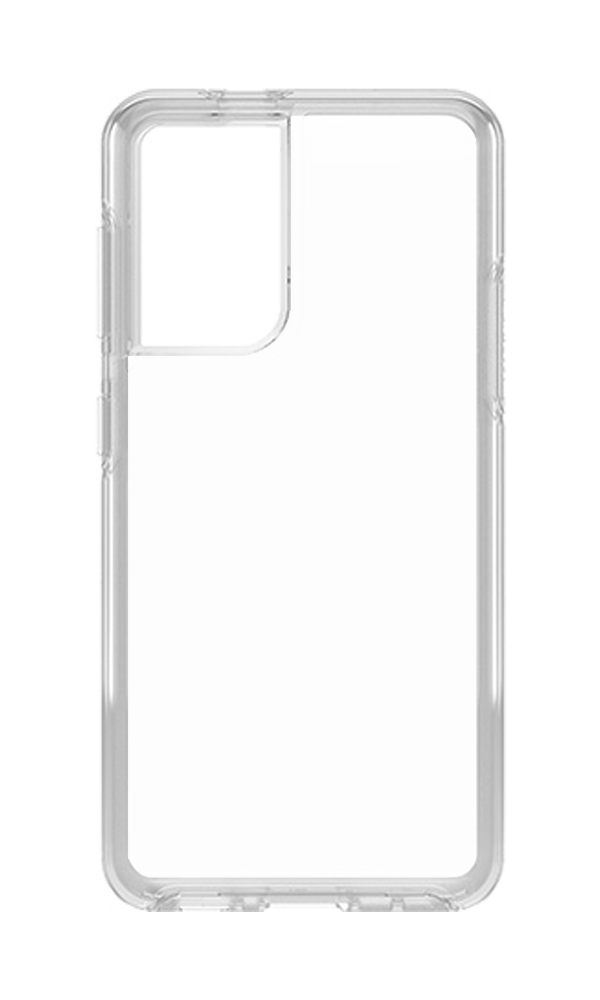 Staying on the transparent theme, the Otterbox symmetry case comes in the clear and stardust glitter variety. When it comes to Otterbox, they're widely known for providing reliable and sturdy phone cases. With the symmetry line, they offer great drop protection with a slim design so it won't feel too bulky. It's made of 60% recycled plastic and offers antimicrobial technology too.
ESR Metal Kickstand Case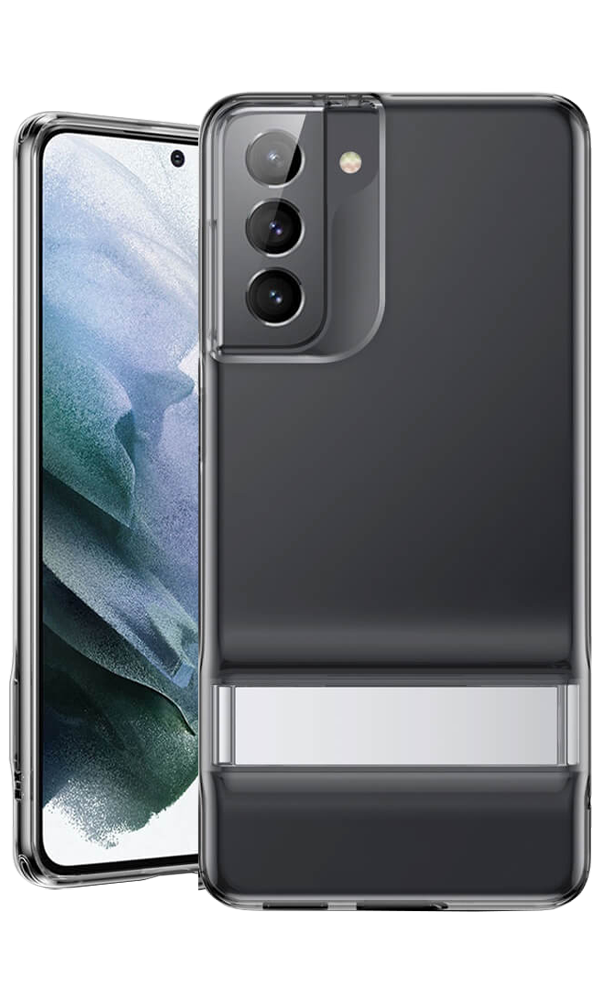 For the times where you want to use your phone hands-free, the ESR Metal Kickstand case offers one with a unique touch. Whether it's portrait or landscape standing you want, use the kickstand, which is adjustable up to 60 degrees. It's made of a flexible polymer that is smudge-resistant and shock absorbing. You can pick it up in clear, black, or clear.
Sucnakp Shock Absorbing Phone Case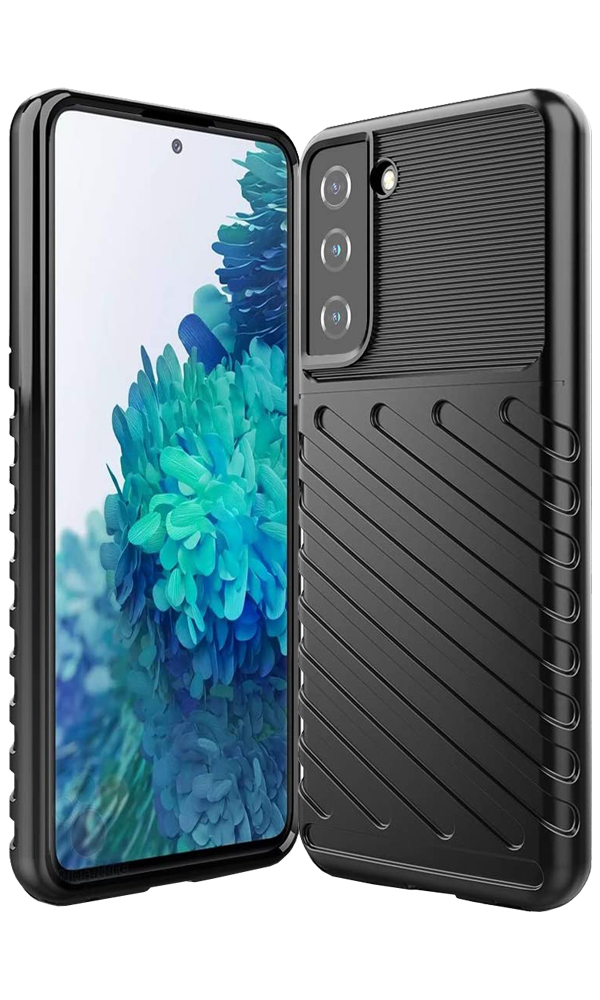 Sometimes simple and efficient is the way to go. Sucnakp's shock-absorbing phone case provides raised edges to reduce the impact on the phone. It has a rugged back to held with gripping. A matte surface texture, coupled with smudge resistance, adds a classy look to the case. Although thick in looks, it does work with wireless charging. Comes only in black.
Galaxy S21 5G Clear Standing Cover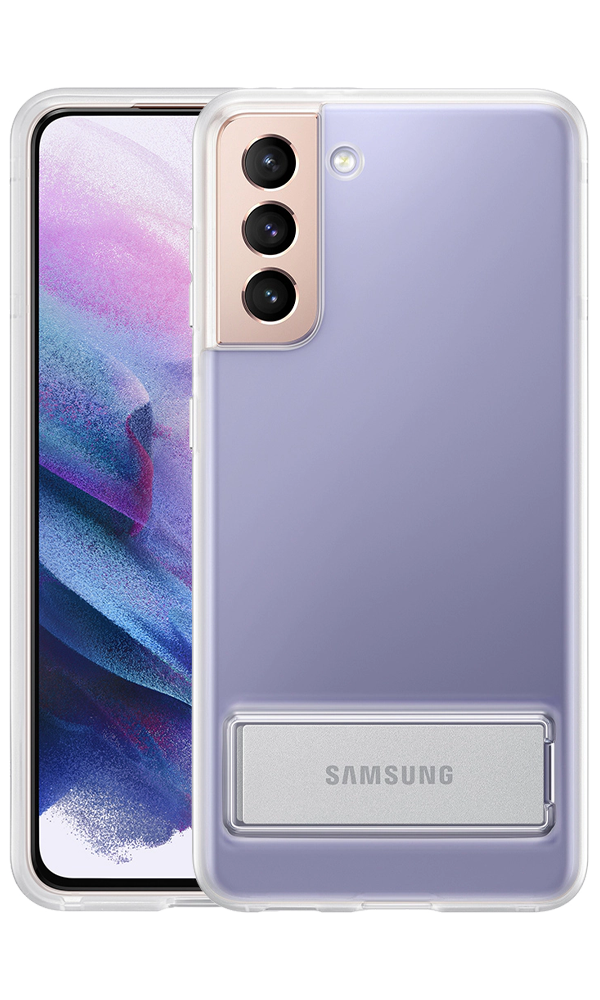 Samsung also offers cases of their own. The Standing 5G cases and cover offered by Samsung come in a clear variety, so you don't have to cover the phone's beautiful looks. The case itself works by using two different materials. The corners use bouncy TPU material for protection. On the back, a solid polycarbonate plastic material is used.
Galaxy S21 5G Silicone Cover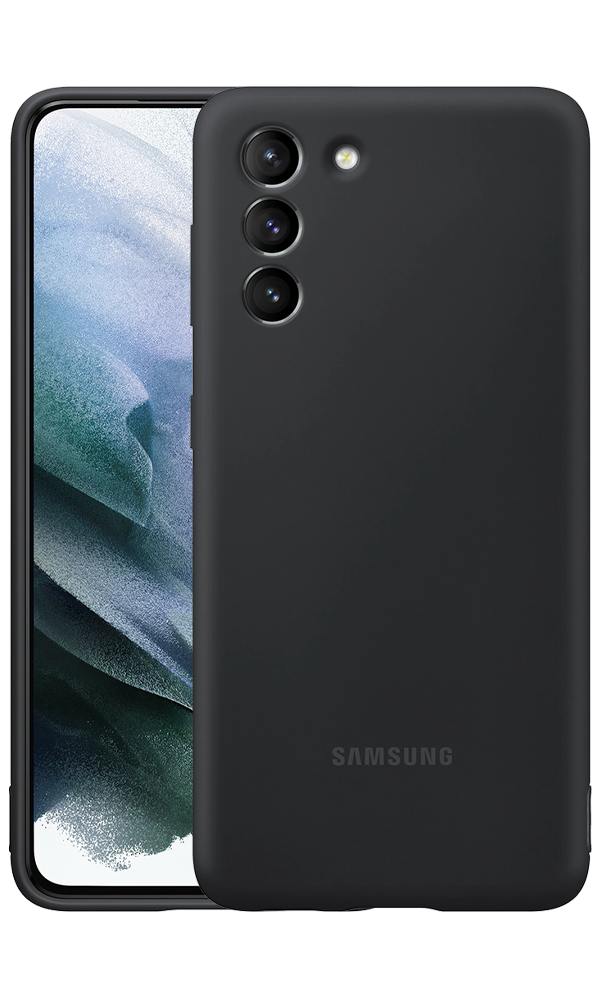 The looks and feel of the case are important to many if they must cover their phone. Samsung's Silicone 5G cover case comes in 4 varieties, black, pink, violet, and gray. A silicone material coupled with a silky matte finish provides you with enough comfort to hold your phone for hours. It's also slim by design, so it shouldn't add any bulk to your pocket.
Galaxy S21 5G Leather Cover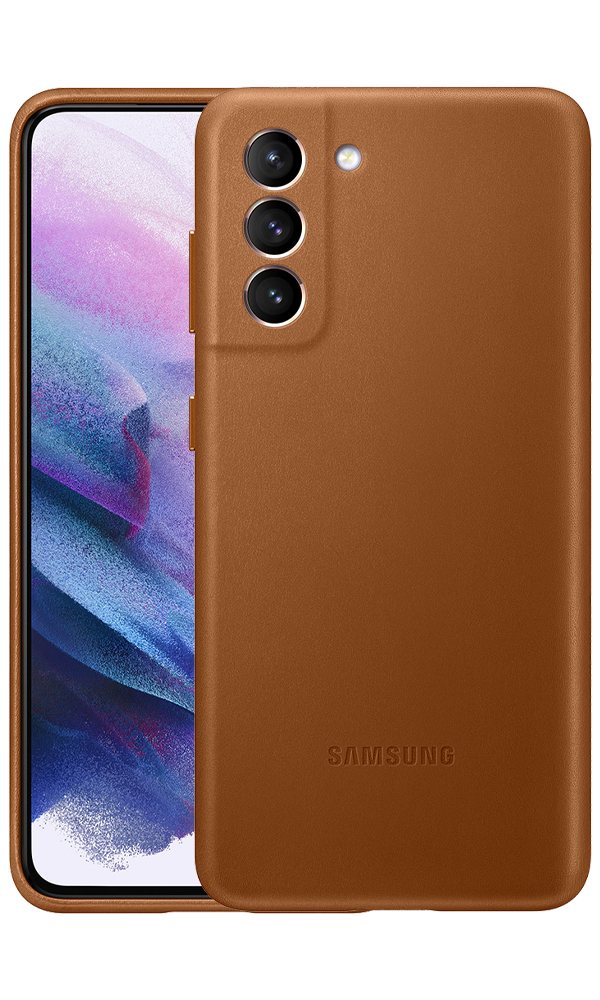 For those looking for a unique touch, Samsung also offers a leather cover for the Galaxy S21. It comes in 2 varieties, black or brown. Made from genuine leather, this case gives your phone a luxurious look as well as a soft touch. Not only does the case cover the phone, but it also extends to the rear camera.
Galaxy S21 5G S-View Cover
If you want to take advantage of the S21's S-View, Samsung has designed a case specifically for this reason. It comes in a wallet style with a cutout in front so you can check the date, time, and phone battery. The case comes in a black, pink, violet, and grey variety. For times where you want to take a quick look, this case soothes that itch.
Galaxy S21 5G LED Wallet Cover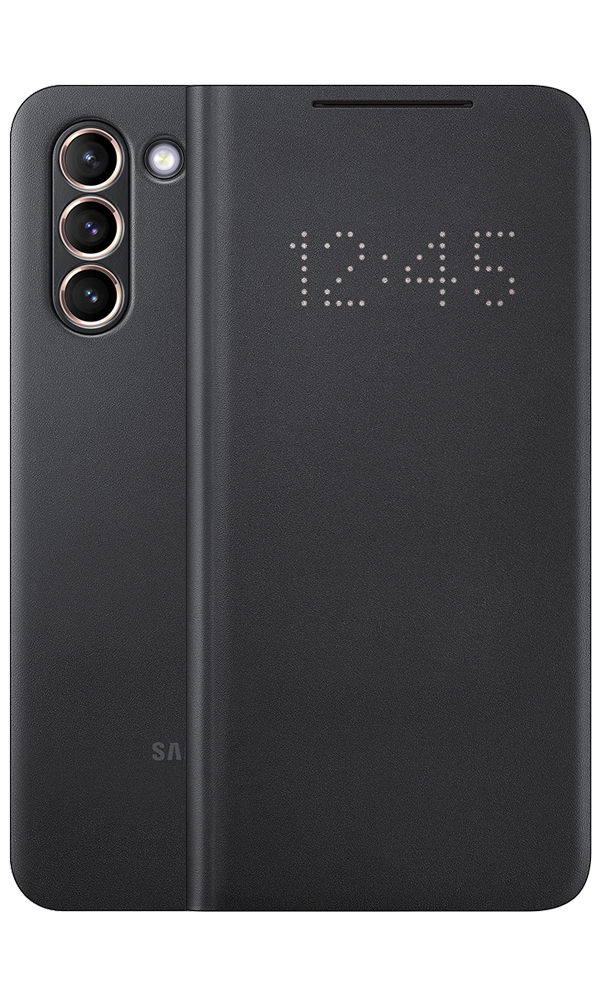 Having a case that also doubles as a wallet for your cards/money is great, but Samsung offers more than just your standard wallet cover. It has a smart LED view cover that lets you interact with your S21 without the need to open the wallet up. LED icons are also customizable. To top it off, the exterior has an antimicrobial coating. The cover comes in black, pink, violet, and grey.
Galaxy S21 5G LED Back Cover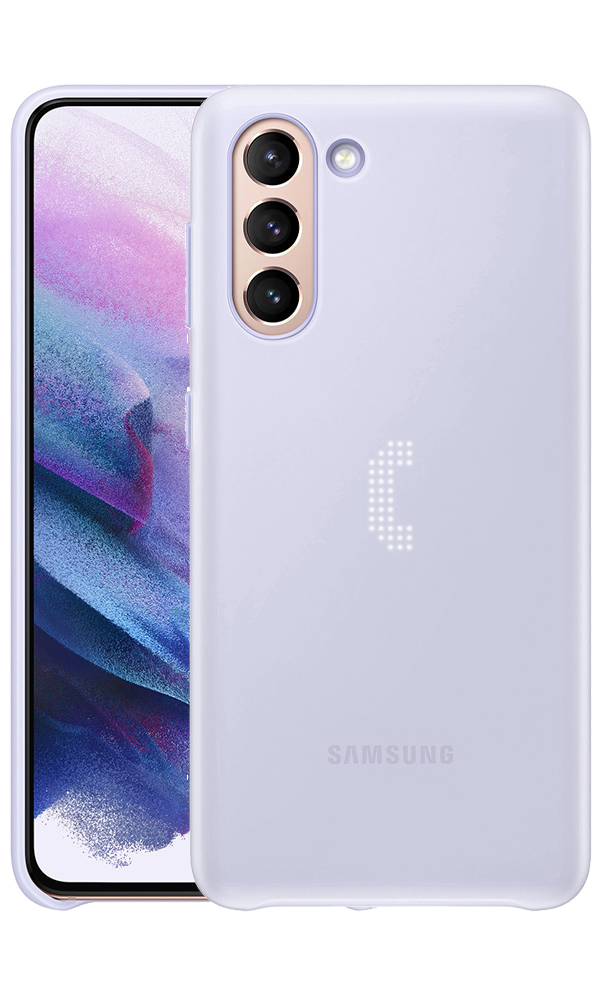 A phone case with fun and interactive features is hard to come by. Samsung offers its own with its LED back cover. Once it's face down, you are greeted with LEDs that show you information on what's going on with the phone. It can also be customized using an app to display different LED icons. If you want cool and interactive, pick this up in white or violet.
Galaxy S21 5G Clear Cover
For fast and simple protection, Samsung provides you with a clear cover. It has a thin design that won't add any weight or size to your phone. The transparent material on the case is guaranteed to stay that way without turning yellow for a long time. There's a cutout for the camera lens so that it won't mess with your photos.
Galaxy S21 5G Rugged Protective Case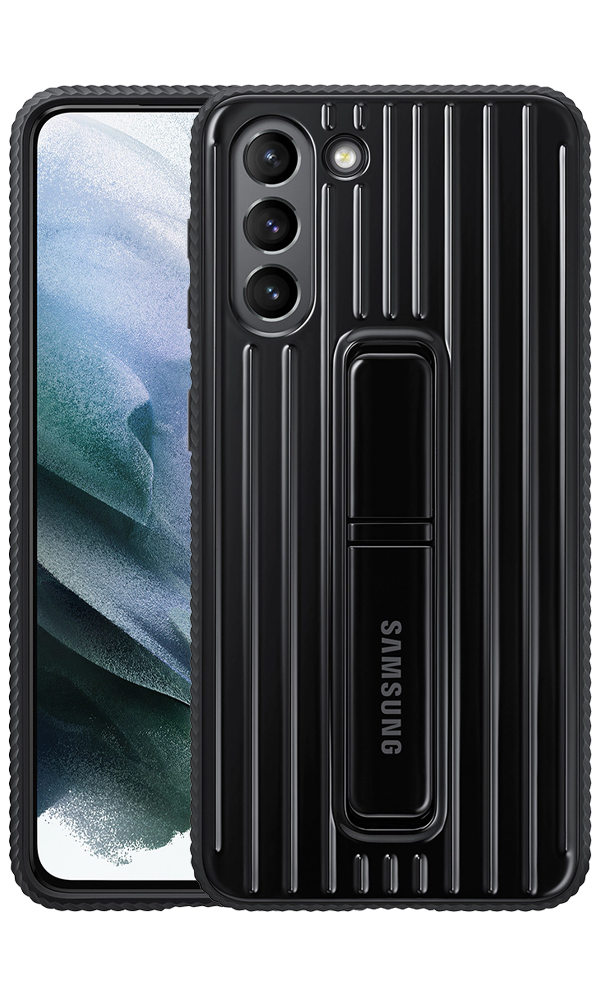 If you don't mind sacrificing the phone's overall feel and want that extra bit of protection, Samsung offers a rugged protective phone case. It's tested to meet military-grade standards, so you won't have to worry about drops too much. A kickstand is also included with a unique touch. If your phone falls, the kickstand detaches to prevent itself from breaking completely. The case comes in black and silver.
What Case is best for Galaxy S21?
The Caseology Parallax is our all-around preference for style, feel, and protection. It is a pretty decent case in our list in terms of price and weight. Alternatively, Incipio Grip Case also offers the same features in a simple design.
For heavy-duty protection, Samsung Rugged Protective Case is our only recommendation right now. Of course, there will be more in the future update, but it's the only choice we have on our list.
If you are into luxury, you can go for Samsung Leather Cover or Galaxy S-View and LED Wallet Cover. All three cases offer a premium look and feel.
Lastly, slim and lightweight; you can choose from Samsung Silicone Cover, Otterbox Symmetry Case, or Galaxy Clear Standing Cover for extra kickstand functionality on the back.
All the above-mentioned covers are explicitly designed for Galaxy S21, and these are best available in the market. For Galaxy S21+ and S21 Ultra owners, we have a separate list of the best cases.
Also, make sure to check out our best Galaxy S21 screen protector roundup as well.