The Microsoft's Pro X is the slimmest Windows tablet that can easily be transformed into a laptop with the right accessories. We recommend you start with the must-have Surface Type Cover. There is also a wide range of official and third-party accessories that are compatible with the Surface Pro X. These add-ons will enhance your 2-in-1 Windows laptop experience. We've rounded up the best of the best for you below.
Since we are talking about accessories here, the technological market is quite full of them. Once you start exploring them, you may easily get overwhelmed. You won't be able to decide which of these accessories should you choose to add up to your Surface Pro X arsenal!
Do you want the best performance out of Microsoft Pro X? If you do, then read on or you might be interested to read our round-up for the Best Surface Pro 7 Accessories.
Why is it essential to have the best accessories for Surface Pro X?
It doesn't matter whether you're using tablets for personal entertainment or business. Accessories are more than essential to increase your level of comfort and bring the most classical experience ever.
You might feel buying an accessory is a waste of money. However, it's an investment to improve your overall experience and life of your device.
For example, a Surface Pro X screen protector and the case protect your expensive tablet from getting damaged. Similarly, a Surface Slim Pen, Keyboard, and Docking Station ensure productivity and ease of use. Additionally, a super-fast portable external SSD for Surface Pro X will give you more extra storage with faster speed.
The Best Accessories for Surface Pro X
Are you ready to enhance your user experience? We've carefully selected a range of Surface Pro X compatible accessories that will help you get the best out of your device! All these devices will provide excellent value for money.
Surface Pro X Signature Keyboard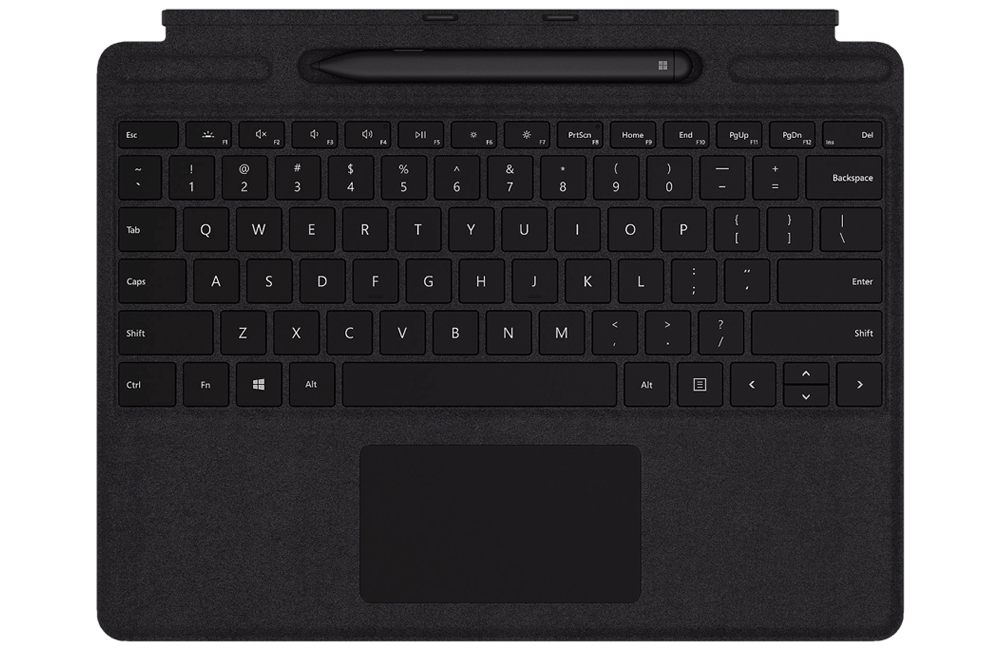 How about you convert your Microsoft Surface Pro X into a fully functioning laptop? All you ever need is to attach a keyboard to it and voila! Job's done. The Surface Pro X Signature Keyboard is one among many that can provide you a highly comfortable typing experience. It is a compact design keyboard that keeps your hand well-distanced from one another. It has backlit keys and a large trackpad, making it aesthetically pleasing. Moreover, It gives you a remarkably smooth experience when you type in. So, if you're looking to attach a superior quality keyboard to your Pro X, then look no further than its very own Signature keyboard.
Surface Slim Pen 2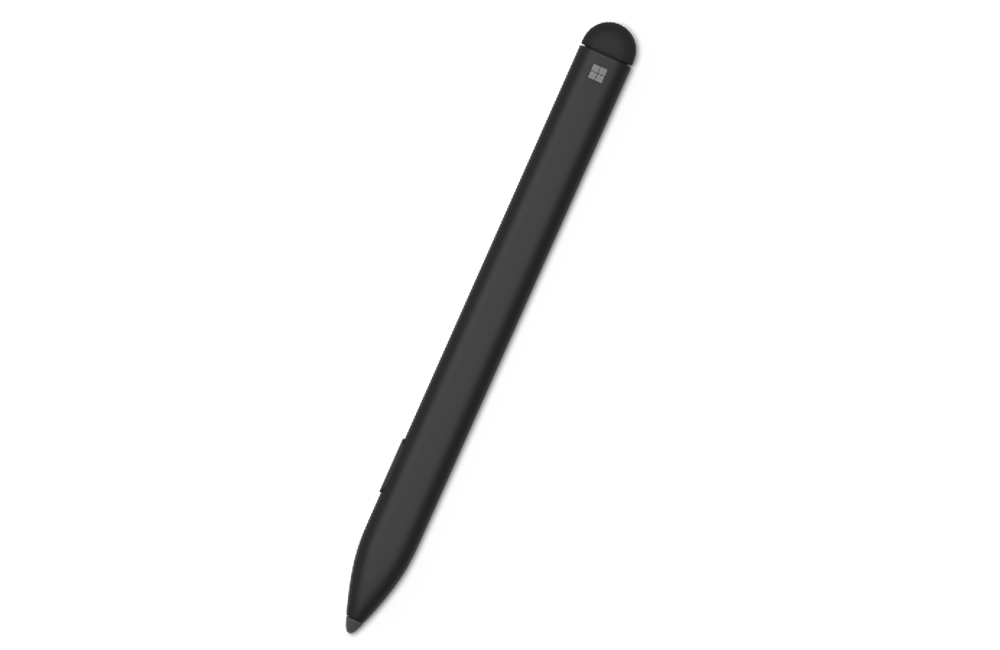 If you're a creative soul who loves to draw sketches virtually, then Surface Slim Pen is an excellent addition to your Surface Pro X accessory arsenal. It is for all those creative maestros who are highly interested in drawing sketches using a rechargeable pen. The stylus features a tilted tip which helps users to shape their favorite masterpieces into virtual drawings. The pen is thin in size and can be comfortably held in hand. It is quite easy to carry. It's not limited for digital artists only; you can also use it in your workplace for note-taking, drafting, and brainstorming ideas.
Surface Arc Mouse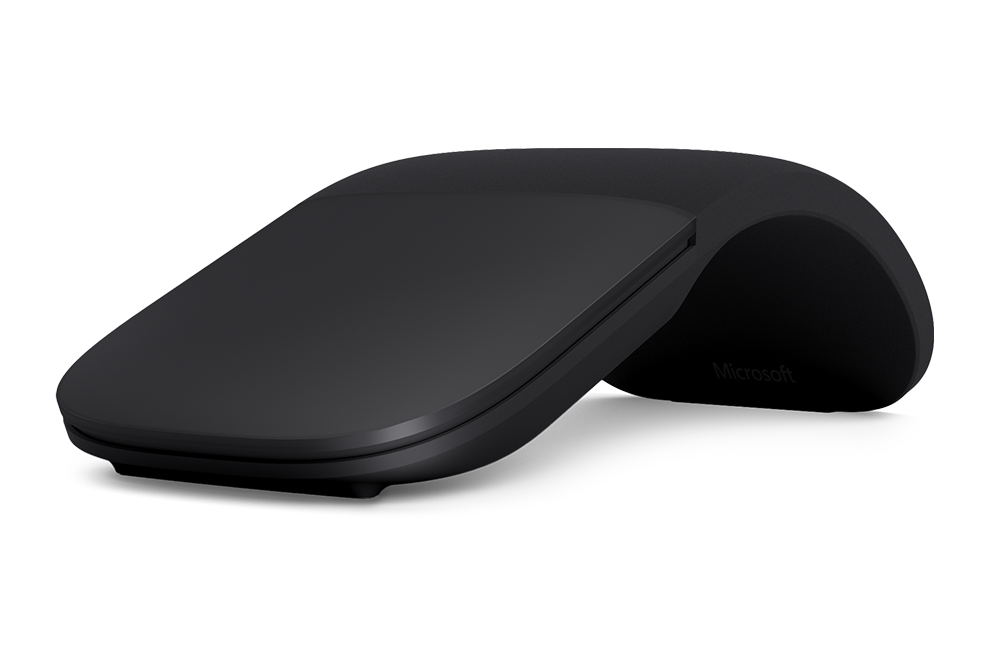 It doesn't matter how occasionally you use your Pro X as a tablet only. Still, every once in a while, you might want to use it as a standard laptop. And when it comes to that, a mouse is one of the high-end essentials. It is the perfect addition if you like to play FPS games or multitask on your Surface Pro X. One of the best features of Surface Arc Mouse is its capability to transform into a flat design. Based on your need, you can easily transform the Surface Arc Mouse back to its original shape and continue working. The comfortable curve of the mouse ergonomically fits in your hand and gives you a smooth control.
Surface Earbuds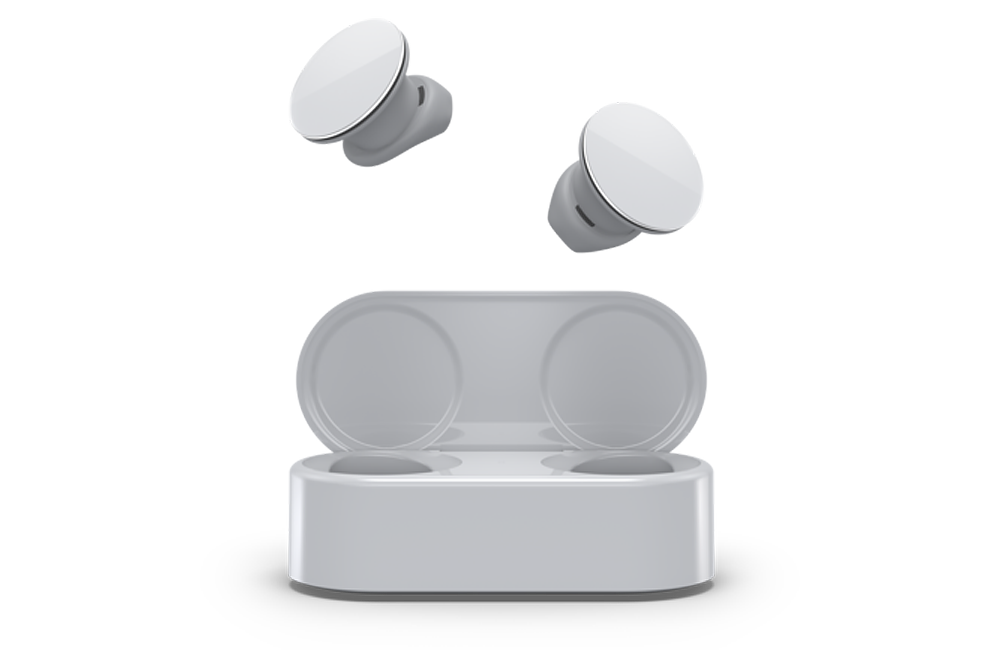 Do you enjoy listening to music? How about you listen to some of your favorite tunes on the Surface Earbuds for smart listening. These little earpieces, although expensive, are finely tuned to meet an average ears' listening requirements. You can use Surface Earbuds to listen to your favorite music as well as listen to your vocal performance. As a busy businessman who is always looking for making calls, Surface Earbuds can be a remarkable addition to your Surface Pro X accessory trove. They also feature a gesture control that you can swipe to listen to your favorite music or any other audio type without hassle.
VAVA USB C Hub
The VAVA USB-C Hub 8-in-1 is a powerful adapter that is perfect when it comes to functionality and reliability. Compared to other adapters, this one is incredibly lightweight, thin, and easy to carry around in your pockets. It has an excellent build quality, and the price is just about right when we relate to its other perks, such as maximum ports and connectivity. It's a fantastic choice for all those who are looking to add a few more extra ports to their laptop devices. All you need to do is to connect the USB Hub into the USB-C port and use as many portable devices on your Surface Pro X as you want. Add additional storage or 4K display; the choice is entirely yours to make.
Related Article: Best USB-C Docking Stations
RAVPower Power Bank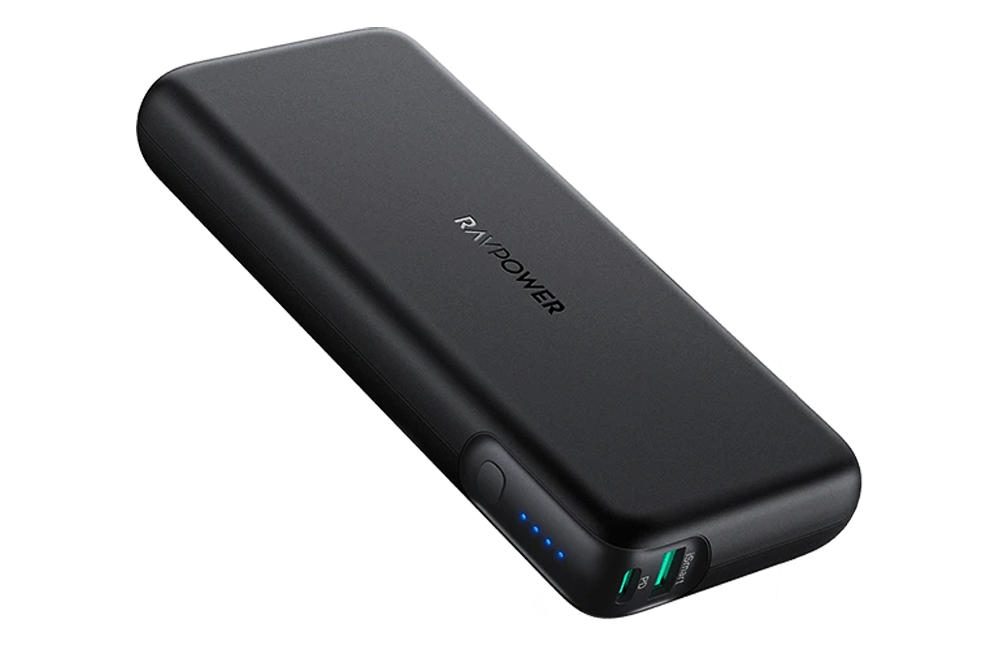 While tablets are indeed marvelous when it comes to performance and portability. However, there's one area they fall short compared to laptops and other computing devices; it's the long-lasting battery life. But what if I tell you that you can extend the battery life of your Surface Pro and have a much longer experience? RAVPower Power Bank is the ultimate accessory that can help you punch in those extra hours so you can extend your gaming or work as per your choice. They come in a range that extends from 6,700mAh and goes up to 32,000mAh. It also have multiple USB ports that allow you to charge various devices at the same time. So while you're charging your Surface Pro X, attach your phone too, so it gets fully charged.
Sabrent Rocket Nano External SSD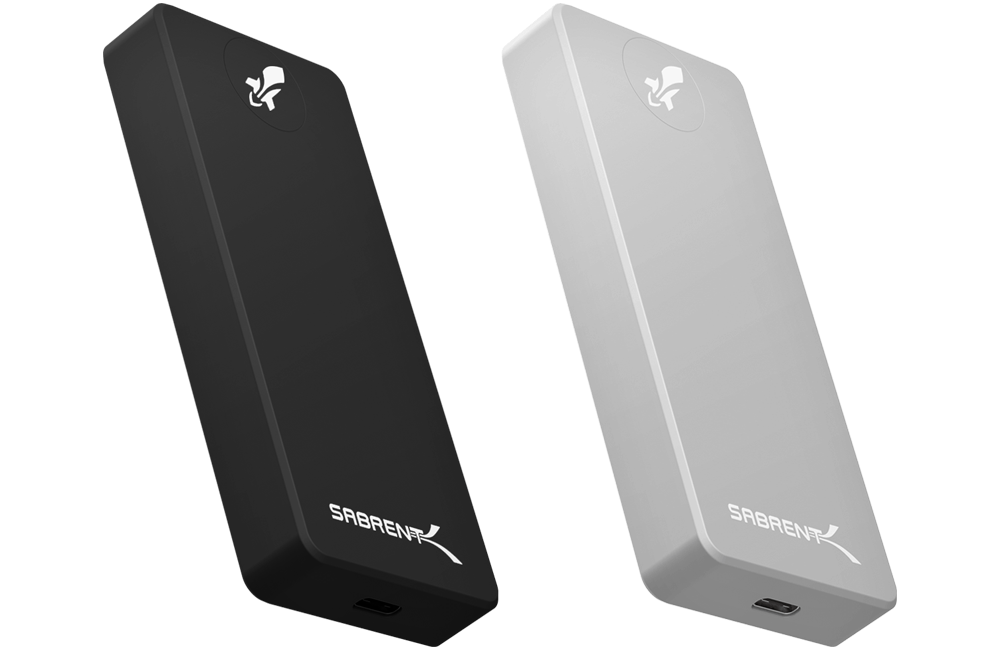 Are you searching for a portable NVMe SSD solution for your Surface Pro X to expend it's storage? Look no further than the Sabrent Rocket Nano External SSD, a powerful 2nd Gen USB-C SSD drive. The Rocket Nano SSD is available in the market in both formats, 1 TB as well as 2 TB. Both the SSD units are available in the tin casing for added protection. It includes both USB-C as well as Type A cable so you can connect to any device of your choice. It is compatible with both the operating systems, namely Windows and macOS. The 1 TB version of the Sabrent Rocket Nano SSD can reach up to 900 MB/s read-write.
BATPower Car Charger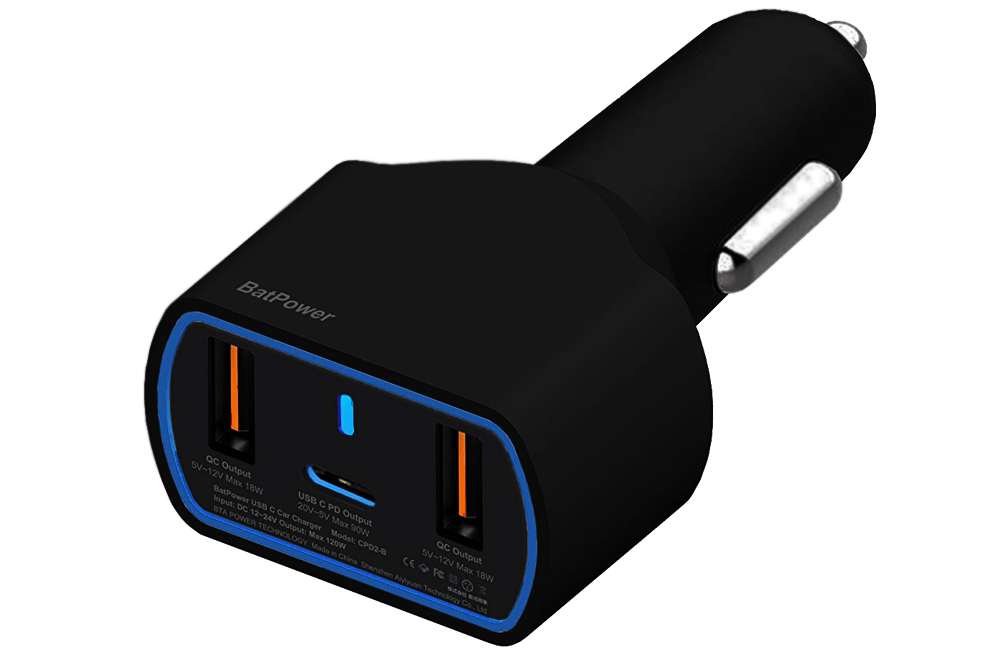 Planning to take a ride in the suburbs of the city and plan on stopping by the beach to work? How about you carry a Surface Pro X Car Charger with you. If you are using device and just in case you run out of battery while completing an urgent task, simply plug-in your BATPower Car Charger and supercharge your tablet. It comes with a high-power USB-C and two USB-A ports which can perform a total charging of 110 Watts efficiently.
PanzerGlass Screen Protector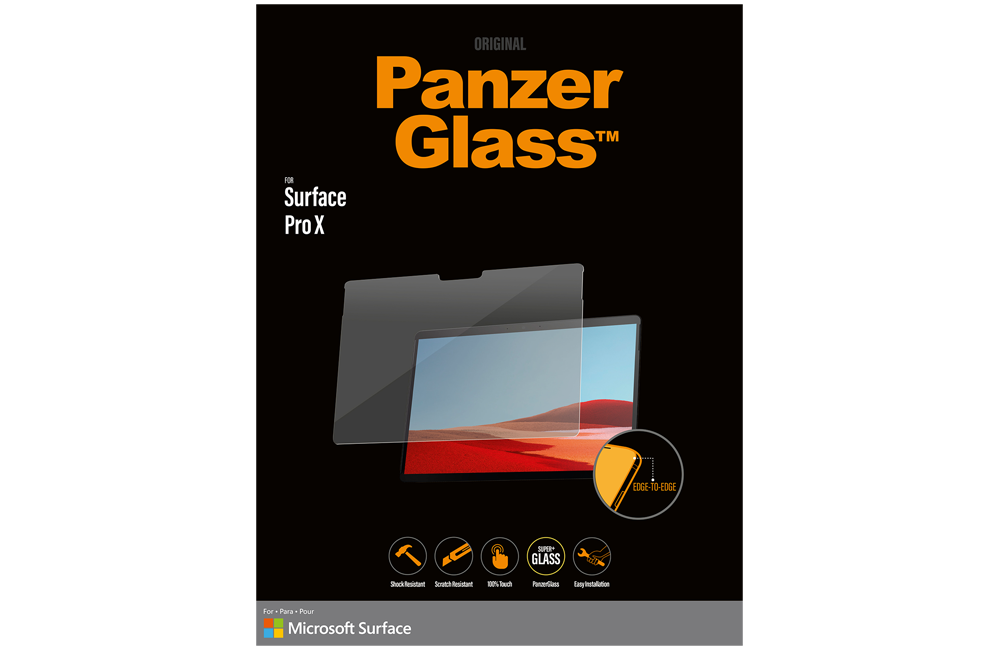 If you don't want the display of your Surface Pro X to get any scratches and smudges, then you should get yourself a PanzerGlass Screen Protector. The oleophobic coating on the tempered glass prevents almost all kinds of fingerprints. It is around 0.4mm thick and gives a nice feeling when you touch its surface. The display protector is shock-resistant and is labeled as anti-scratch of up to 9th-Grade level hardening. If you haven't considered purchasing a PanzerGlass Screen Protector for Pro X till now, then you're missing out on screen protection. Make sure to get one to keep your device safe from scratches.
Related Article: Best Pro 7 Screen Protectors
XISICIAO Surface Pro X Case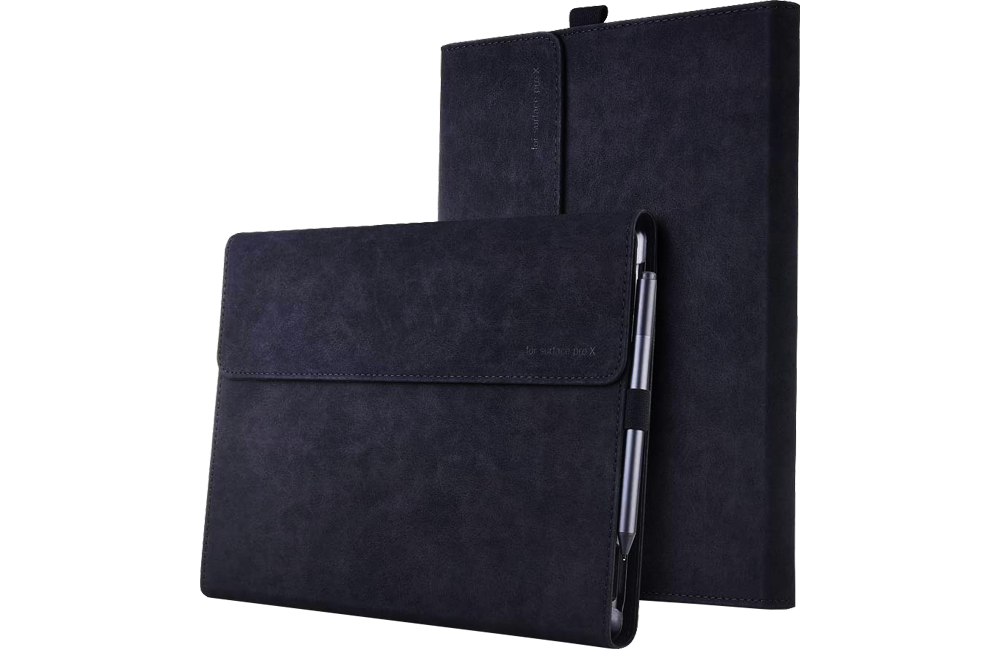 Are you an old school professional who likes to carry around a folio type briefcase? If you're looking for a protective case for Surface Pro X, then try this one. It is a beautiful and decent case for carrying your Pro X around. The design is made up of the finest premium quality leather material. If you are afraid of dust or get smudges, then this particular folio cover can be an excellent addition for your Surface Pro X accessory arsenal. It can keep your slim Windows tablet very safe & sound. There's also a magnet strip installed at the hinge of the bag flap, which lets you quickly open/close the XISICIAO case.
Related Article: Best Pro 7 Cases and Covers
MoKo Sleeve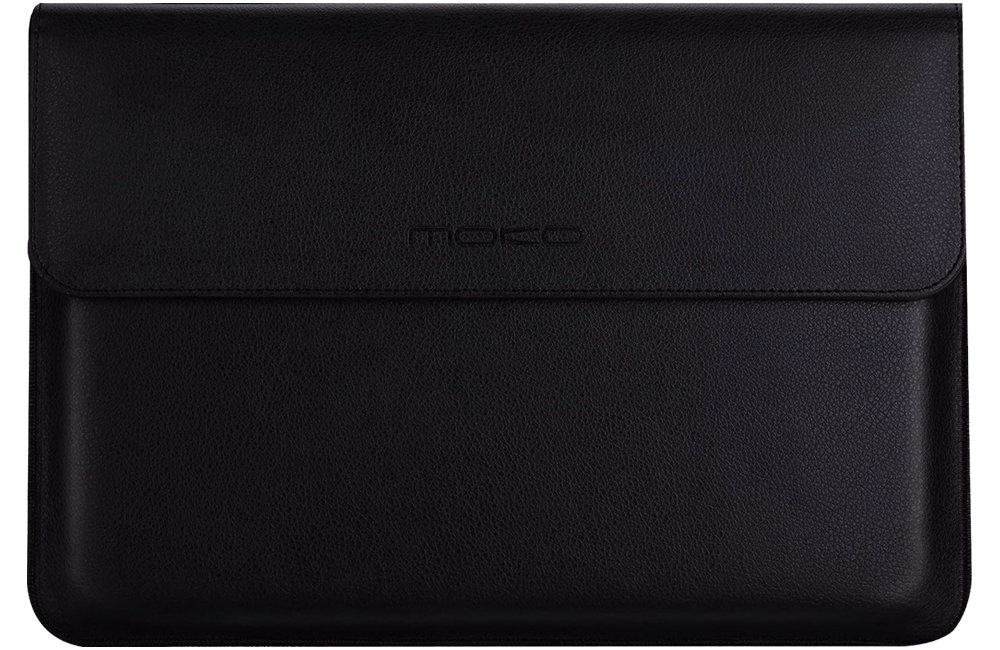 If you're not an old school guy with a traditional taste and would like a more modern sleeves for Surface Pro X, then look no further. It is one of the best quality material sleeves available in the market. It also features a small side pocket to keep small items such as credit cards, car keys, USB devices, external hard disks, and so on. The inner side of the sleeve is professionally designed so you can easily slip your Pro X inside it without much hassle. Now carry your favorite tablet anywhere you want and that too in style with the all-new MoKo Sleeve.
Related Article: Best Pro 7 Sleeves and Bags
Sfbags Surface Accessories Pouch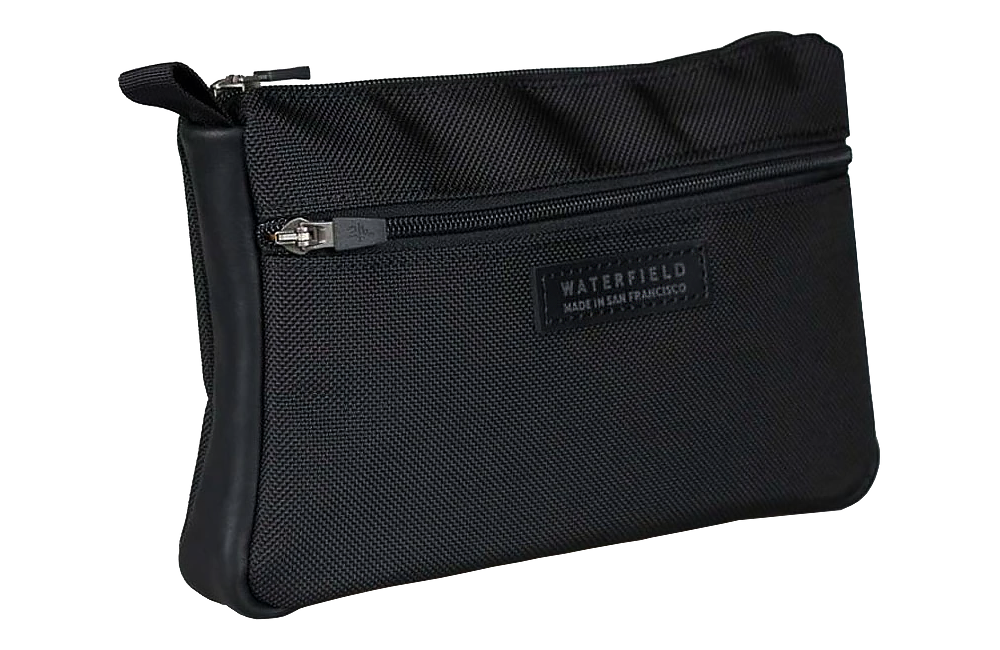 Need a quick stash to put all your vital accessories of Surface Pro X in one place? SFbags Surface Accessories Pouch can be your best bet. It is a versatile bag that comes with a padded case. It can carry all your Pro X essentials, including your headphones, cables, boarding passes, Surface Mouse, Surface Pen, Surface Dial, and whatnot. Just fill it up with all the necessary accessories that you require and carry them around to all your favorite locations. This flexible pouch is indeed quite a handy one because, in this pouch, you can carry just about any gadget or laptop accessory at ease.
ToastMade Surface Pro X Skin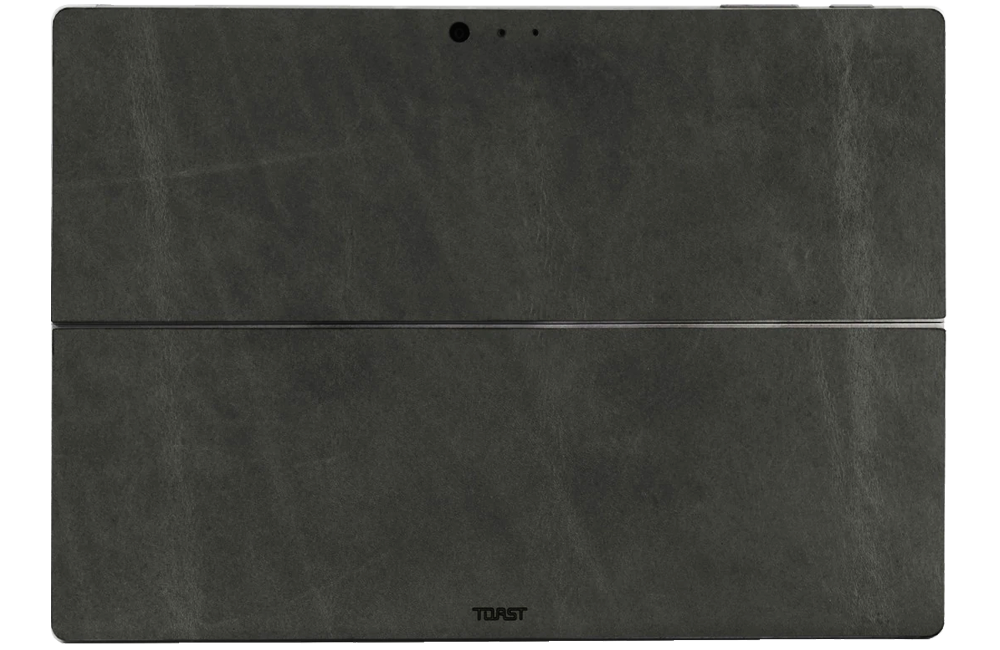 If you want to give your Surface Pro X a customized look and feel; you should get this real-wood skin. TOASTMade is some of the best skin manufacturers for Microsoft Surface. It provides the best grip and make your Pro X look as sexy as it can be. You won't find any sticky residue on the surface of your tablet, which is a big plus. Every single one of these covers is precisely designed using the best-in-class laser cutting technology. So, if you want a high-standard first-class Surface Pro X Skin for your tablet, go for TOASTMade.
Related Article: Best Surface Book 2 Skins
UAG Metropolis Rugged Case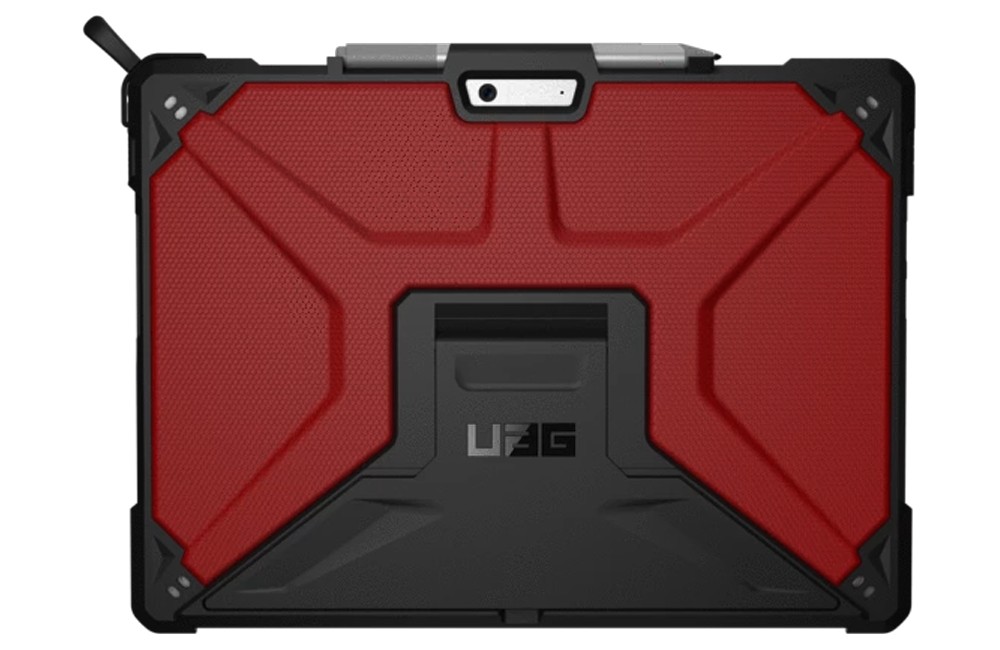 Do you want the perfect rugged protection for your Surface Pro X, and ensure that it is fully protected? It's time you get the latest Metropolis Rugged Case, which offers complete 360-degree protection for your tablet. The case is marvelous when it comes to providing both functionalities as well as protection. The sturdy surface of the case comes with a non-slip exterior that provides high-level protection. So just in case if you accidentally do drop the tablet, it won't get cracked or broken. It also includes a built-in surface pen storage and a magnetic holder that goes along with it. These particular features and the rest make UAG Metropolis one of my favorite accessories.