Most VPN providers had trouble with Netflix because it was aggressively cracking down, which left them unable to unblock Netflix. However, unlike other Paid VPNs like ExpressVPN or PureVPN, you can also use Surfshark to unblock Netflix libraries from different countries.
Now we are not going to debate which is the best VPN for Netflix Streaming. However, Surfshark offers everything and more compared to its competitors.
Here I would like to stick to the topic and answer your question, Does Surfshark work with US Netflix? And the short answer is, YES, it does unblock not only US libraries but all the other regions as well. It is also not as complicated as it sounds. All you need to do is visit Surfshark.com, download a VPN for free, log in to your account, and select the location you like to stream Netflix on.
Is Surfshark good for Netflix?
Surfshark offers over 3200 plus servers within 95 countries and is also compatible with all streaming devices. With Surfshark, you stream any Netflix library across the globe. It not only provides you with the best streaming experience but also gives you access to unlimited entertainment by just switching your IP address. It helps the user hide its location and allows you to stream any foreign content as an imposter. Now it sounds illegal but trust me, using VPN is totally legal.
Most people try unblocking US and UK Netflix because they have extensive libraries and incredible shows. However, if you are into Marvel or DC shows, you probably have HBO Max or Disney+ subscription. Surfshark will also help you unblock those services if you travel or live outside the States.
Similarly, you can also enjoy Hulu, Apple tv+, ESPN, and Amazon Prime Video.
Which Netflix libraries does Surfshark stream?
Library (or libraries) is the number of TV shows or movies Netflix allows its users to stream. However, this number depends on the country and region you reside in. In my test, I have seen Surfshark unblock any Netflix country, allowing you to watch the shows unavailable in your country.
I'm not 100% sure it can unblock Netflix in all countries. However, we have curated the list of countries we successfully unblocked during our test.
UNITED STATES
CANADA
UNITED KINGDOM
FRANCE
ITALY
GERMANY
NETHERLANDS
POLAND
SPAIN
SWEDEN
AUSTRALIA
JAPAN
TURKEY
TAIWAN
These are the ones we confirmed in our test. However, you may be able to unblock some more libraries.
Is Surfshark fast enough to watch Netflix?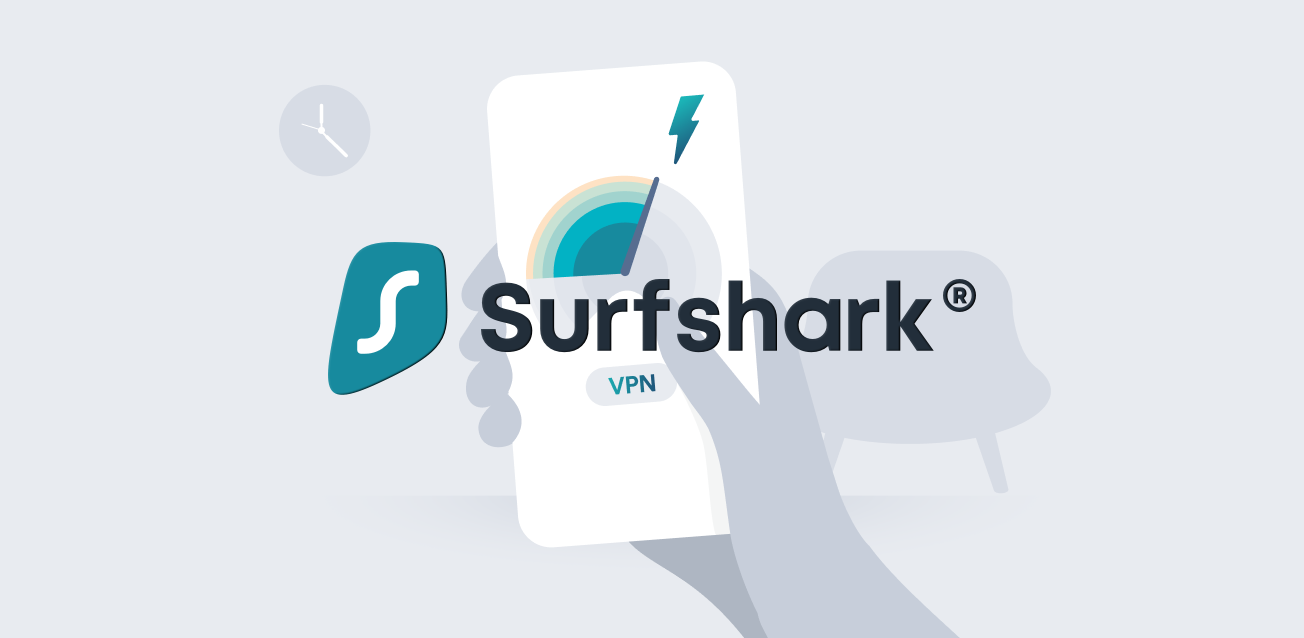 Yes, it is one of the fastest VPNs, which offers you buffer-less Netflix streaming. You can stream (or download to watch later) any TV Show or Movie of your choice with no lags.
However, like any other provider, it does not improve your internet speed. Yeah, there are some cases where your network provider's DNS slows your network speed. In such a case, Surfshark might help you improve your network performance. However, that is not the primary purpose of using this or any other VPN.
The Surfshark streaming speed depends on the user's uplink and location. You probably see high ping if you have great internet but live far away from the US. In most cases, a VPN would only give you 80% of speed on average, depending on what server you are connected to. For example, if you have 100Mbps of connection, you will get about 80Mbps of network speed. That is just one drawback of using any VPN.
Surfshark Speed test for Netflix Streaming
As mentioned above, the speed depends on the user's location and the ISP. However, it also depends on the server you are connected to. However, I am sure that is not the case with Surfshark unless the entire world decides to use this VPN and the company goes out of servers.
Now we have run a couple of tests to give you an overview of what to expect from Surfshark:
US Server Speed Test
Pinged at the speed of 3 MS
Download speed is 79.61 Mbps
Upload speed is 81.31 Mbps
UK Server Speed Test
Ping at the speed of 36 MS
Download speed is 159.03 Mbps
Upload speed is 52.92 Mbps
Canada Server Speed Test
Ping at the speed of 116 MS
Download speed is 115.77 Mbps
Upload speed is 45.15 Mbps
Australia Server Speed Test
Ping at the speed of 301 MS
Download speed is 112.55 Mbps
Upload speed is 32.30 Mbps
Netherland Server Speed Test
Ping at the speed of 29 MS
Download speed is 160.34 Mbps
Upload speed is 65.65 Mbps
With the above-mentioned speed test result, you now have a clear idea of why Surfshark gained a lot of customer attention and demand rate in the past few years.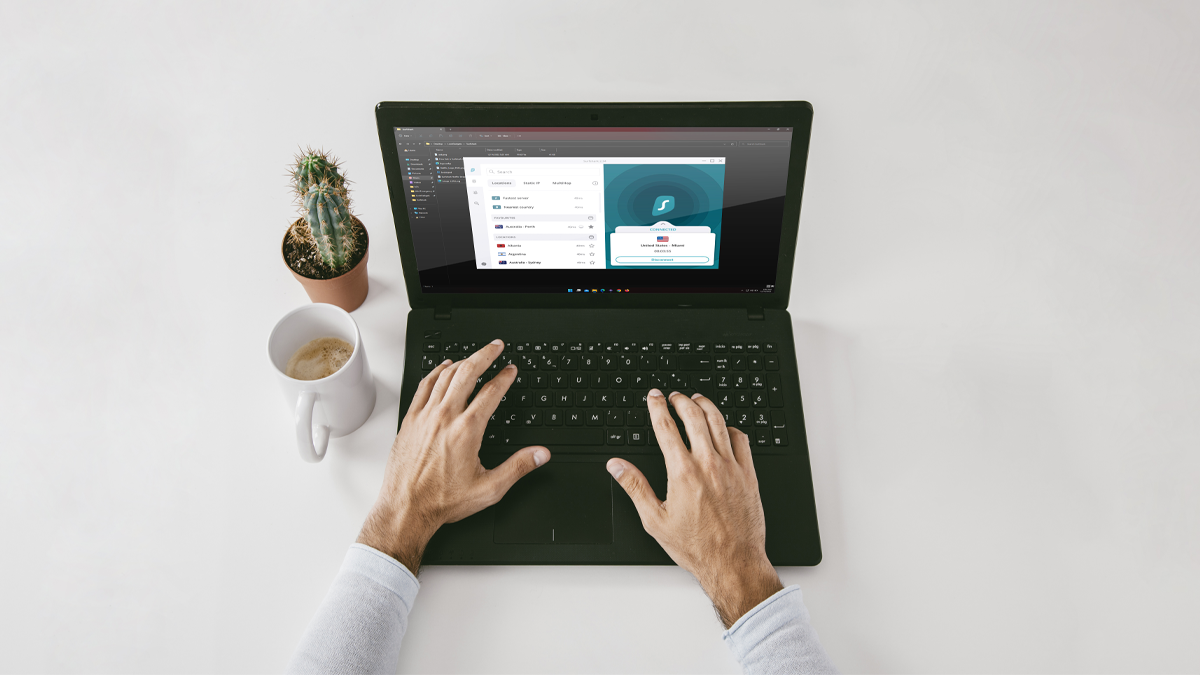 How to use Surfshark to unblock Netflix
Assuming you already have subscribed to Surfshark VPN, follow the simple steps below:
Launch the app.
Login to your account (if not already)
Look for the desired server location (on the left side)
Choose a location (e.g., US – Atlanta)
Press the "Connect" button (on the right side).
Once connected to your desired server, open Netflix on the browser and start streaming. You will see the content depending on your VPN location. For example, if you want to watch Friends show, you will need to connect to any server in the United Kingdom. However, it is better to choose a closet server. If you live in Asia, I recommend Singapore, Australia, India, or Pakistan.
A video on How to use Surfshark VPN on Windows
Wrap-up
This topic aims to give you an idea of whether Surfshark is a good VPN for Netflix. Our test proves it's not only best for Netflix but also to unblock other streaming services, like Amazon Prime Video, HBO Max, Hulu, Disney+, Paramount, Apple TV+, Sling TV, ShowTime, Philo, Fubo, and much more.