Lenovo added the power beast ThinkStation P620 in its WorkStation PC lineup. This is the world's first workstation with AMD Ryzen Threadripper Pro CPU along with two NVIDIA Quadro RTX 8000 dedicated GPU and up to 512GB DDR4 memory.
Previously, Lenovo's workstations were limited to 18 Cores with a single processor and 56 Cores with a Dual-CPU system. The new Ryzen Threadripper Pro breaks those limitations with its super-fast 64 Cores and 128 Threads in a single CPU.
To keep this beast cool, Lenovo worked with AMD to design a custom heat sink with a unique air-cooled solution.
Here is the detailed specification for the new Lenovo ThinkStation P620. There might be custom config option when it's officially available for sale.
ThinkStation P620 Specification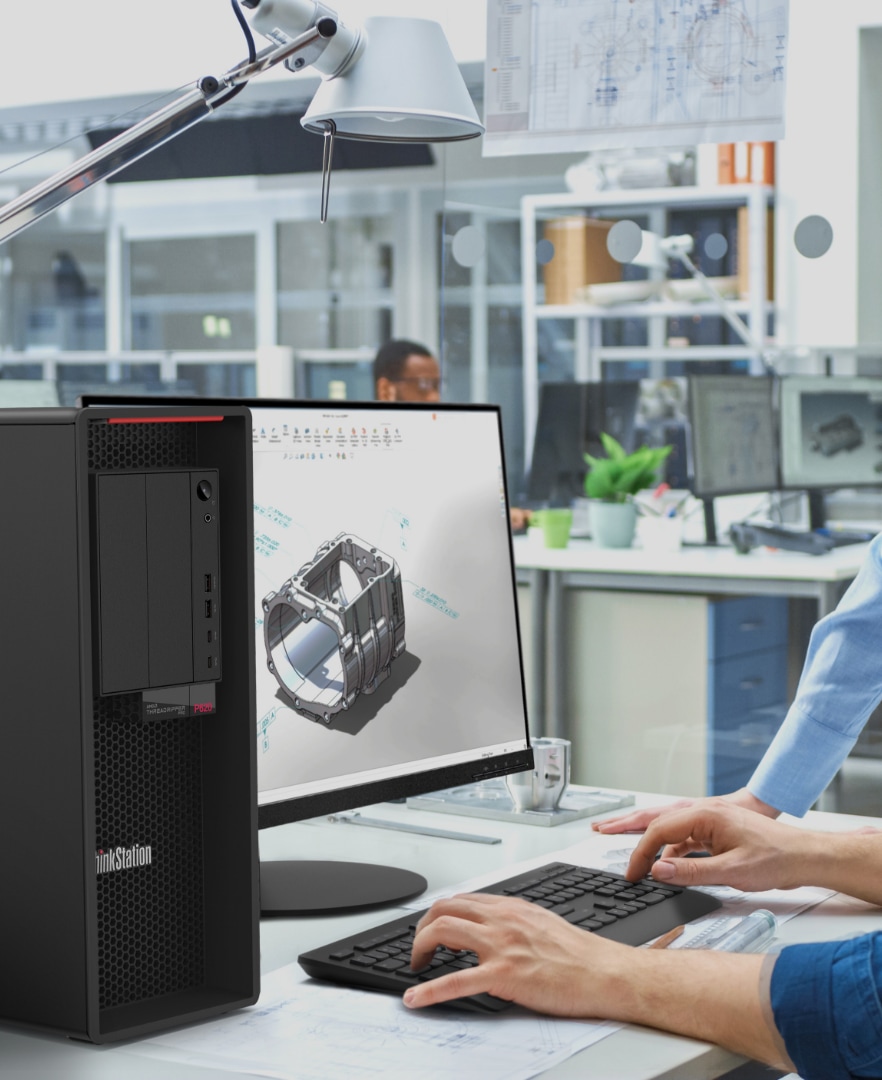 Processor
AMD Ryzen Threadripper Pro
Graphics
Dual NVIDIA Quadro RTX 8000
RAM
Up to 512GB DDR4, 3200MHz
Storage
Up to 20TB (up to 6 total drives)
Removable Storage
Slim ODD
15-in-1 media card reader
Front accessible storage enclosure
Network Connectivity
10 Gigabit Ethernet Port
9260 AC External Antenna Kit
Intel PCIe Wi-Fi Card with Bluetooth
Other Ports
4x USB 3.2 Gen 2 Type-A
2x USB 2.0 Type-A
2x PS/2
1x Audio-in
1x Audio-out
1x Microphone
Expansion Slots
2x PCIe 4.0 x8
4x PCIe 4.0 x16
Power supply
1000W, 92% efficient
Dimensions
6.5 x 18.1 x 17.3 inches
Weight
Up to 24kg (52.9 lbs)
Who is this for?
This new workstation is designed to meet the requirements of professional 3D designers, Animators, Engineers, Architecture, Artificial Intelligence, including other tasks like high-end Game Development and Virtual Reality.
Price of Lenovo ThinkStation P620
According to the official source, the starting price is $4,500; of course, we don't expect this much power to be cheap — the sale expected to go live in September 2020. Meanwhile, you can read more about the Lenovo ThinkStation P620 on its official page.