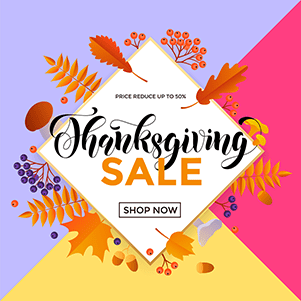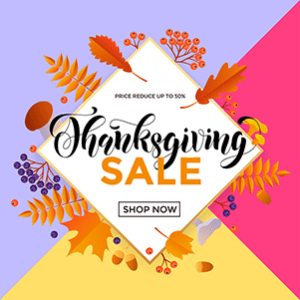 Thanksgiving is one of the most popular holidays and festivals across the world, especially in the U.S.A. It is a federal holiday as announced by the State during a specific date in November. To the outside world – the areas that are not part of the United States and have never celebrated Thanksgiving Day – the origin, history, and other details about it remain a mystery. However, with the help of this comprehensive article, you will get to know most important facts about this public holiday.
The lesser-known facts about Thanksgiving are here. A thorough read will help you understand the importance of Thanksgiving Day. So, let's get started, please drop us comments if you have any questions.
Early Black Friday Deals in 2020
What is the Origin of Thanksgiving in America?
Thanksgiving's origin dates back to the 17th century, a few hundred years ago, during the early days of the American colonies. During 1620, a boat full of about 100 or so people sailed all the way through the Atlantic Ocean to search for a new place in the World. These pilgrims took refuge in the state of Massachusetts, and then Plymouth.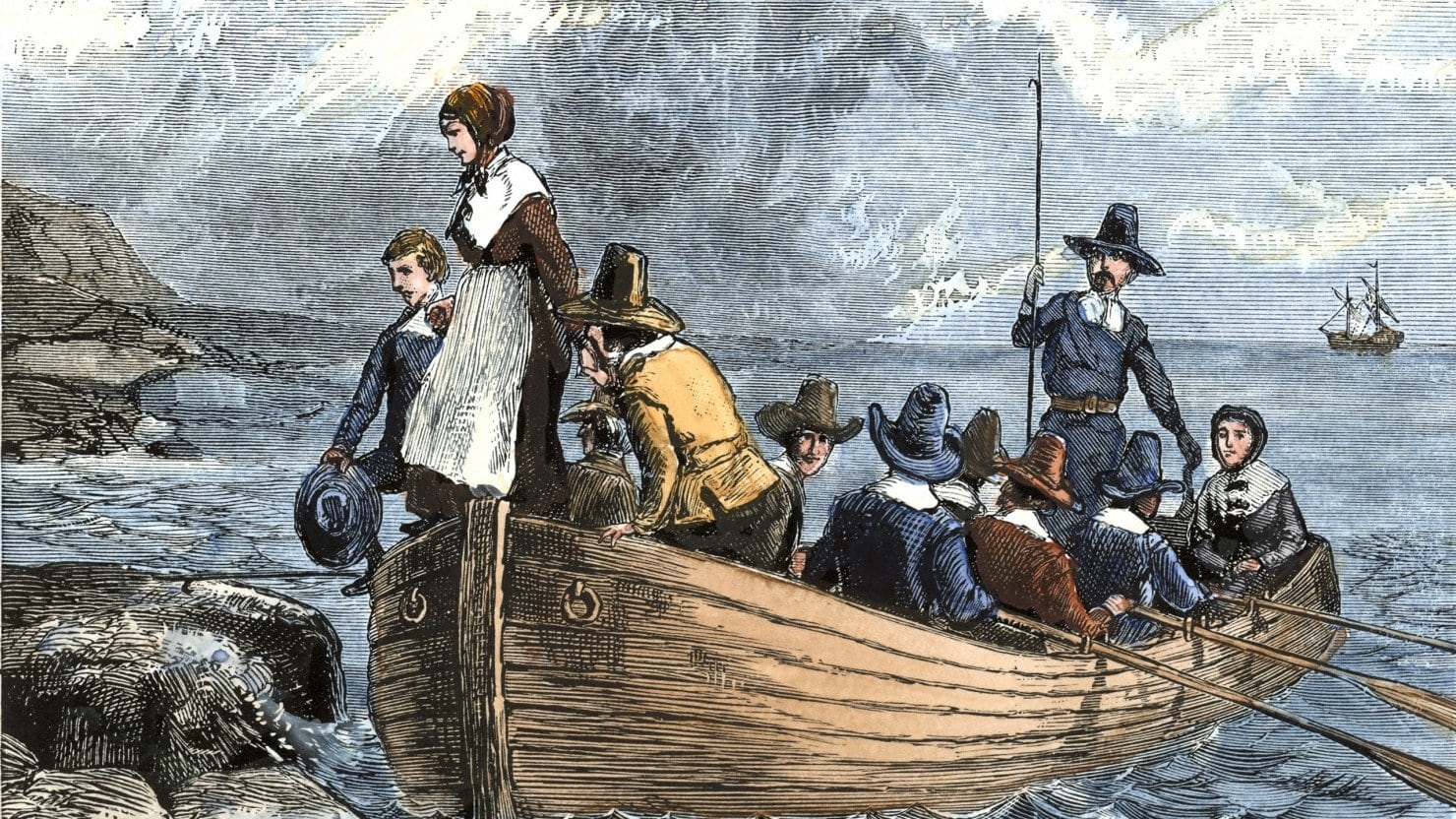 Since these pilgrims had arrived at the time of the first winter, survival was difficult. They had almost no resources and fresh food to survive. Moreover, that was past crop growing season. Almost half the colony suffered from starvation and succumbed to death. The Iroquois Indians that lived in the same State offered to help the Pilgrims by teaching them how to grow essential food crops such as corn (maize). In addition to teaching them this, they also taught them ways to hunt and fish.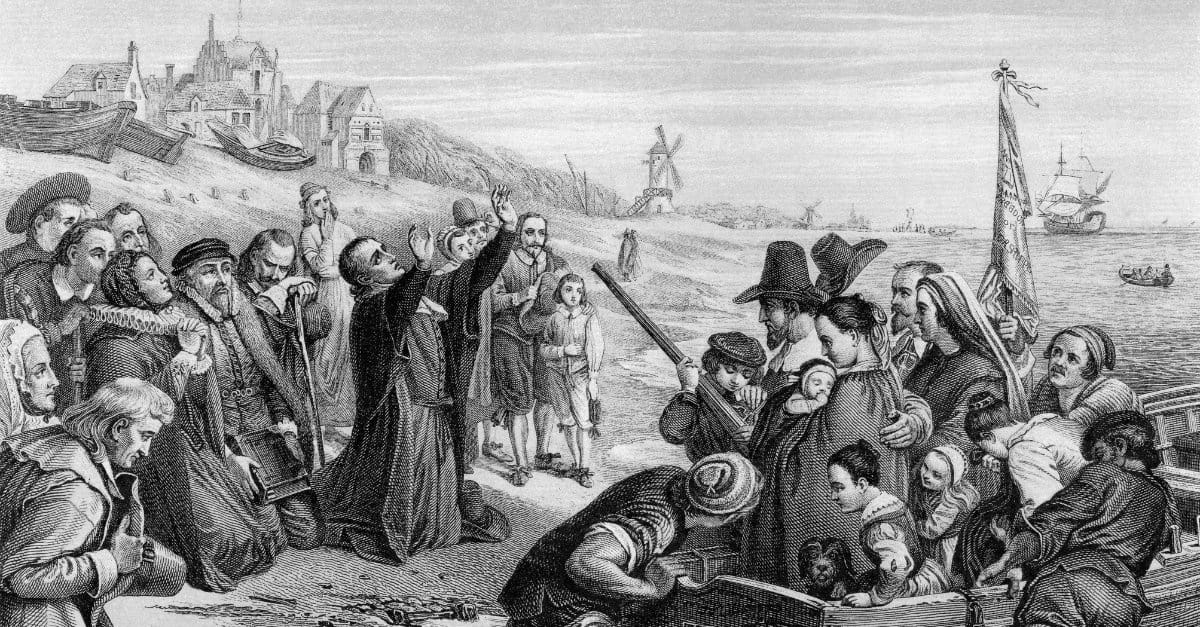 Pilgrims did as they were told. The following autumn in 1621, they had bountiful crops of corn, barley beans, and pumpkin. The harvest was a big success, and the pilgrims could not be more thankful. They decided to arrange a grand feast for the local Iroquois chief and his tribe. The natives brought deer and turkeys for roasting. Together they enjoyed the feast with food, games, and chit-chat.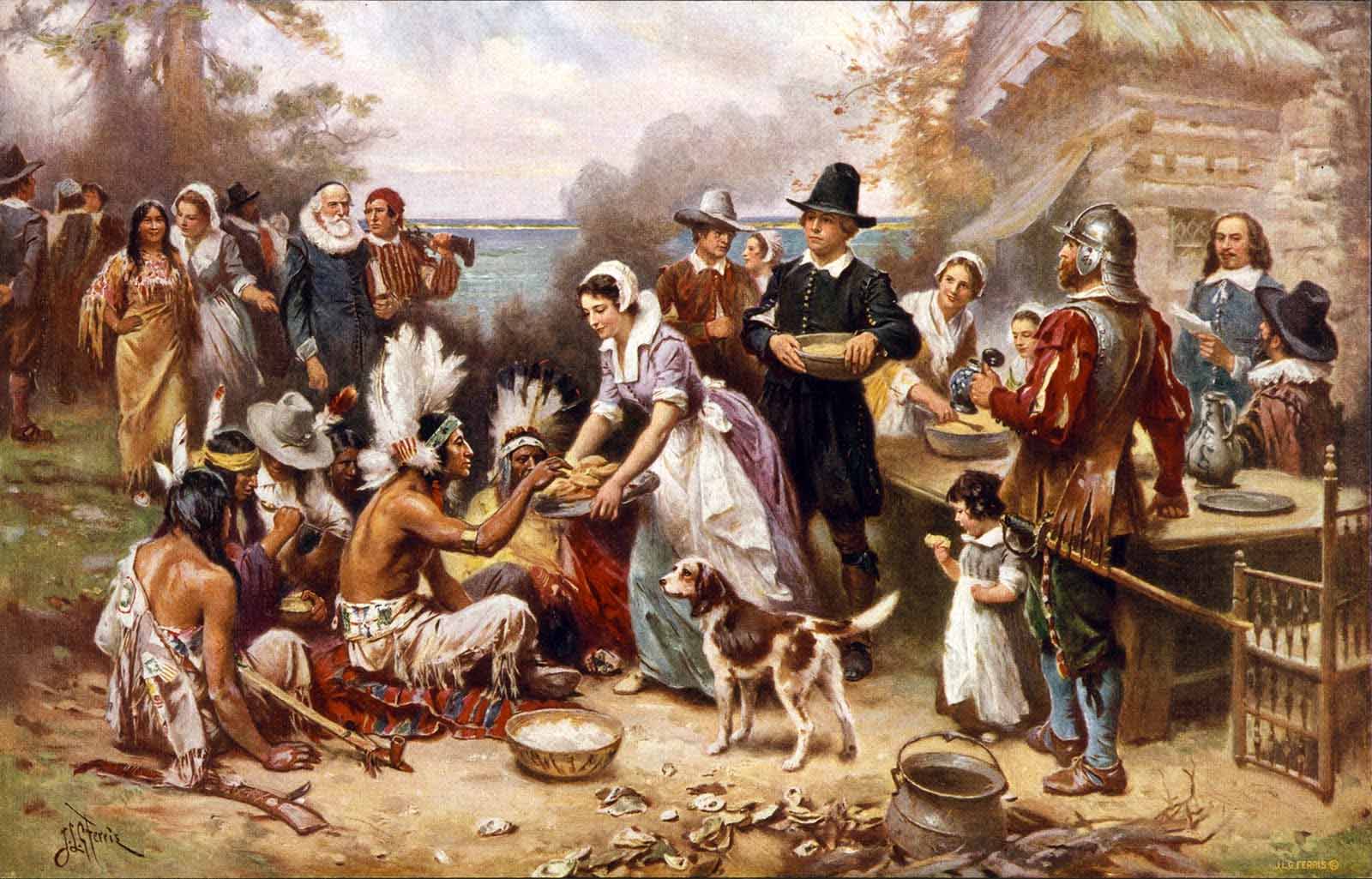 The feast was a gesture by the pilgrims to display gratitude to the locals and Almighty God for all that harvest. Now we know the day as Thanksgiving and celebrates as a national holiday. A festival to enjoy delicious treats including roasted turkey and to spent time with family.
What State was the First Thanksgiving celebrated in?
The First Thanksgiving Day took place in 1621 at Plymouth, which is known as Massachusetts in the modern day. However, this is debatable till date. Some say that the First Thanksgiving took place in the city of El Paso, Texas in 1598. While others say that it was held in Virginia Colony. So, there is not much clarity of the First Thanksgiving Day.
Why do we celebrate Thanksgiving on Thursday every year?
Initially, the idea of Thanksgiving falling on a Thursday was by tradition. However, it becomes a matter of national law over time. During 1668, November 25 was celebrated as the annual Thanksgiving holiday, but the practice lasted not more than five years.
Later during 1863, President Lincoln proclaimed that every Thursday of November would serve as a national holiday for Thanksgiving. So, the tradition has been going on since then.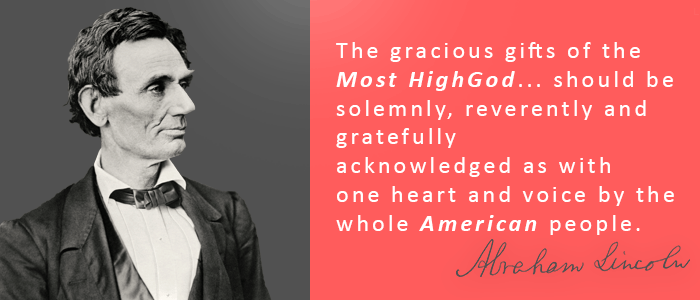 Why does only the American celebrate Thanksgiving?
America is not the only country that celebrates Turkey Day. Canadians are also celebrating this festival for a very long time. However, the dates differ, but the idea of Thanksgiving and its history is somewhat similar. Moreover, celebrations in both countries are similar too.
What is the origin of Thanksgiving in Canada?
The concept of Thanksgiving for Canada is somewhat similar to the U.S.A. It is more of a cultural holiday, which dates back to the 19th century. During that time, every third Monday of October signified Thanksgiving celebrations. It was later during January 1957 that the Governor General of Canada of that time, Vincent Massey, made an alteration. According to his proclamation, Thanksgiving holiday was moved to every second Monday of October each year. The idea remains the same. Canadians celebrate this statutory holiday to thank the Almighty for the bountiful harvest of the season.
Canadian Thanksgiving falls on the same date as the Columbus Day and Indigenous People's Day, since the Uniform Monday Holiday Act of 1971. Another fundamental fact about Thanksgiving in Canada is that not the entire population of the country celebrates this festival. The Atlantic provinces of Prince Edward Island, Newfoundland, Labrador, New Brunswick, and Nova Scotia celebrate an optional holiday on the second Monday of October each year.
History of Canadian Thanksgiving
The history of Thanksgiving in Canada coincides with that of the U.S. Thanksgiving, but a few distinct facts are mentioned herein. Previously, Lower Canada and Upper Canada celebrate the same holiday on different dates. During 1816, a separate celebration took place across Canadian lands to celebrate the termination of war between France, U.S.A., and Great Britain. Lower Canada celebrated Thanksgiving on May 21 while Upper Canada did the same on June 18 during 1816.
Only after the two portions merged into the province of Canada, a single celebration came into existence. Post Canada Confederation, the country celebrated a Civic Holiday on April 5, 1872, but the occasion marked the recovery of the Prince of Wales from a fatal illness. It was much later that the Governor made alterations.
Why do Americans celebrate Thanksgiving Day?
The reason for this celebration leads back to its origin. In the simplest terms, people around the world celebrate this festive holiday to show gratitude for the autumn harvest. It is hence called the harvest festival.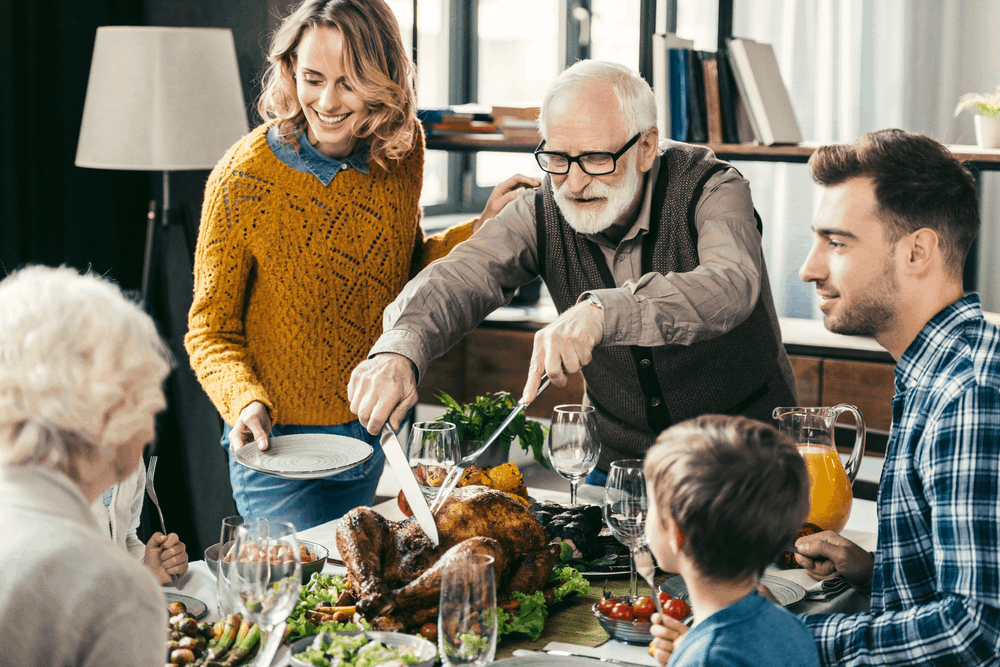 As a modern-day festival, Thanksgiving signifies much more than a celebration of the autumn harvest. It has now become a holiday to get together, spend family time with close friends, family members, and relatives. More importantly to enjoy a full feast, and thank the God for the foundation of the great big nation.
Is Thanksgiving Day celebrated outside of U.S. territory?
Yes, Thanksgiving is a celebration that takes place in the U.S.A. as well as in parts of Canada. The Canadians celebrate this festive holiday with the same zest and spirit but on a different day than the Americans.
In addition to these two countries, Some Caribbean Islands and Liberia also celebrate this holiday. Germany and Japan also celebrate a holiday on this day. Similar is the case with India, United Kingdom, Netherlands, Saint Lucia, Grenada, and Australia.
Canada's Thanksgiving is similar to the American celebration, marking the successful harvest of French settlers in modern-day Canada.
Germany celebrates the Harvest Thanksgiving Festival during October, which is again similar to the American celebration. It usually consists of feasting and religious traditions.
The Japanese celebrate Labor Thanksgiving Day that has roots in harvest celebrations. The modern-day Japanese celebrate labor, production, and thankfulness.
The Netherlands celebrates a Thanksgiving Day in honor of the pilgrims that lived in Leiden before moving to Plymouth.
Do the British celebrate Thanksgiving Day?
No, the Britishers do not celebrate holidays as Americans do. They do not demonstrate the same level of enthusiasm on such festivals, neither do they like decorating their houses, streets, or shops during such festivities. A few families and regions across the U.K. celebrate Thanksgiving, primarily because they are inspired by the Americans to do so.
What date will Thanksgiving Day be in 2019?
The people of America celebrate Thanksgiving during the month of November, almost a month or less before Christmas. It counts as a national holiday of the U.S.A. According to the calendars, it is likely to fall on November 29 in 2019. However, the date keeps changing on a yearly basis owing to the fact that it falls on the fourth Thursday of November each year. This federal holiday will fall on November 28 in 2019 and on November 26 in the year 2020.
It also counts as a national holiday in Canada but not on the same day as identified by the American calendar. Canadian nationals celebrate Thanksgiving on the second Monday of October each year. So, it is likely to fall on October 8 in 2019 in Canada.
Why is Thanksgiving also known as Turkey Day?
Given the fact that Turkey was a staple food during First Thanksgiving, it is also known as 'Turkey Day.' Since the 20th century, Turkey has become a staple food for this national holiday. There is no Thanksgiving meal without a Turkey in the modern day. Hence, the extensive consumption of a Turkey as part of the holiday feast led to Thanksgiving being named after the special, home-cooked Turkey.
What is the concept of having a Turkey on Thanksgiving Day?
Thanksgiving is a festival of a great feast. It is the time of the year when you get to enjoy a home-cooked Turkey with friends, family, and loved ones. The concept of feeding your loved ones a whole Turkey was to ensure that every single member seated on the dinner table must not leave famished.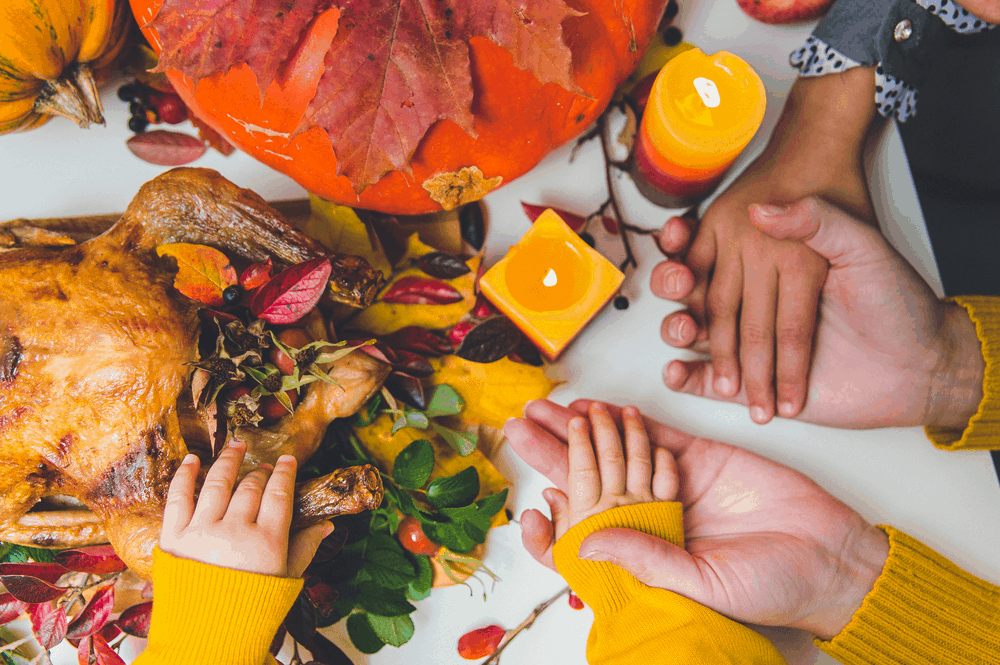 Turkey became a mandatory option on this holiday owing to its size and also the fact that as an animal it did not serve purposes such as laying eggs or producing milk for human consumption. Plus, since Turkey is not a part of the regular meals like pork, chicken, and beef, it made for a special feast only on Thanksgiving. However, history has other explanations.
Before digging deep into historical scripts, it is worth mentioning here that Turkey is a Native American bird. According to Benjamin Franklin, it seemed more suitable as the National Bird of the U.S.A. However, since the majority supported Bald Eagle, Turkey became the national emblem of the U.S.A. during 1782.
It was during the 20th century when Turkey, potatoes, stuffing, and pumpkin pie became part of the Thanksgiving dinner table. Immigrants got to learn these recipes as a way to Americanize them. Later, once their culinary skills enhanced, these recipes made it into Thanksgiving staples.
How do Americans traditionally celebrate Thanksgiving Day?
There are a couple of things that take place on Thanksgiving Day. It is not entirely about the grandeur feast, but much more. Churches have special Thanksgiving Day service where people gather to thank God for His countless blessings and the successful autumn harvest.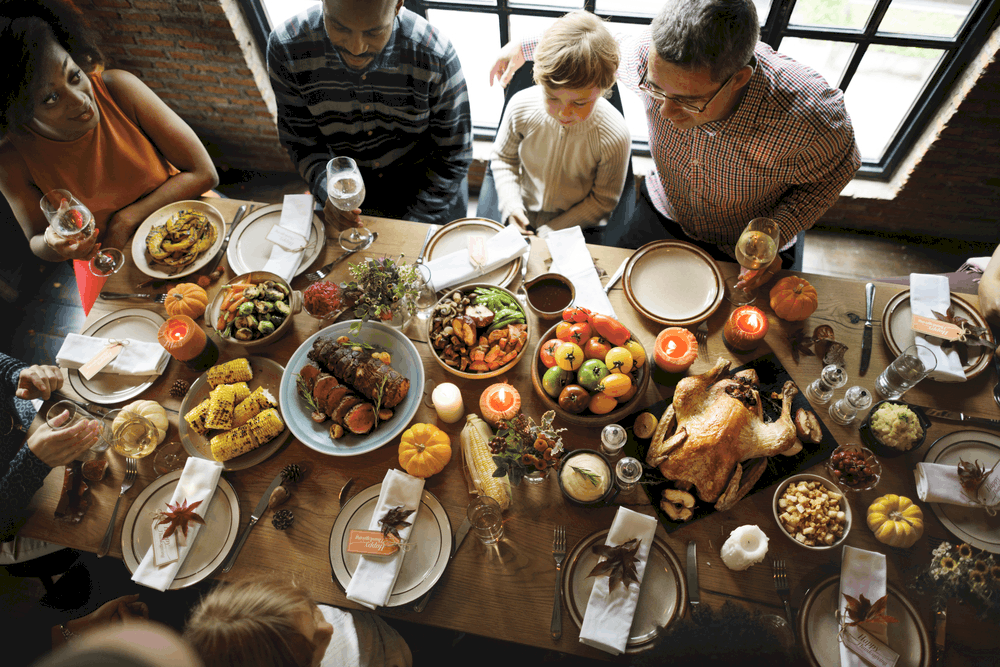 During the feast, the family members gather to pull the turkey's wishbone. Whoever pulls it away gets a special wish. Additionally, a few people resort to charity work to demonstrate gratitude for the blessings of God. They prefer to give, in the way of God, to the less fortunate and the underprivileged. People, organize meals at home or outside to feed the poor, the homeless, and the needy. They also give away clothing, food items, and other essentials to the people in need.
Special Dinner Meal
To celebrate this special occasion there is a special dinner plan. The Thanksgiving dinner includes:
Apple Cider
Hot Chocolate
Custard
Candy Canes
Buttered Rum
Ham
Eggnog
Fruitcake
Plum Pudding
Mixed Nuts
Stuffing
Dumplings
Fudge
Pies
Turkey
Thanksgiving Parade
Cities organize large festivals and parades to display gratitude and thankfulness. New York holds one of the largest Thanksgiving parades in the country, which is also referred to Macy's Thanksgiving Day Parade. It usually begins in the morning, walking down Central Park all the way to Macy's Herald Square. Over two million people attend this parade every year. It is one of the most visually esthetic sights during November.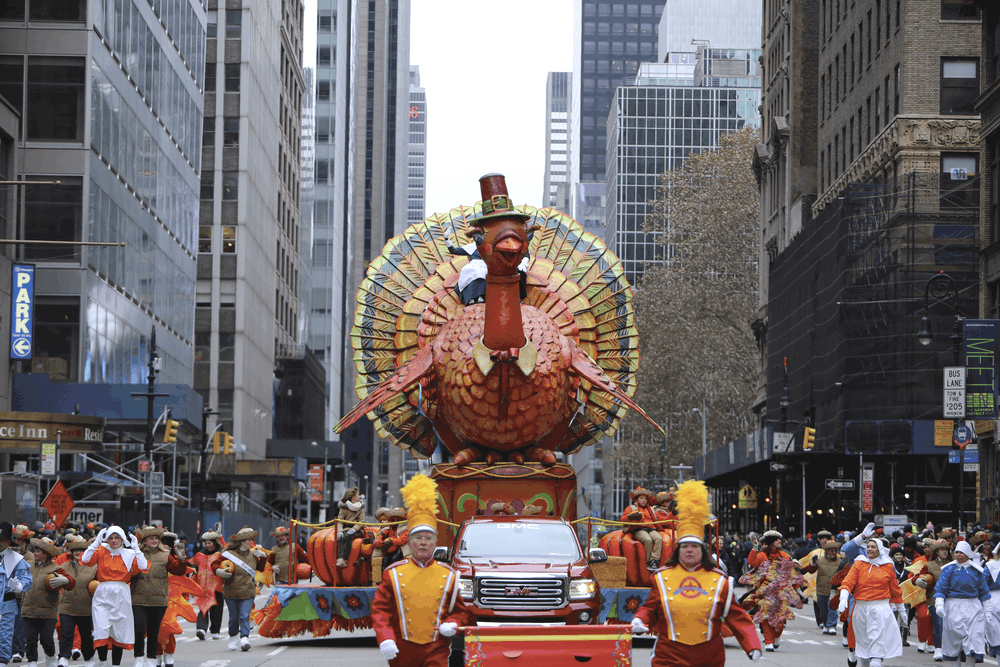 Is the Thanksgiving Day important?
Thanksgiving Day is one of the most important and celebrated events across the U.S.A. and Canada. The reasons that make this festival special are several, a few of which are given below.
1. Family time
It is that time of the year when families, friends, and loved ones come together and spend quality time. This is not the kind of opportunity that pops up daily. It is an engaging gathering where everyone has the chance to make the most of it in just one day.
The inherent sense of love, acceptance, and togetherness is rekindled during Thanksgiving. It is a must-have for families that spend most of their time living apart. It also provides an opportunity to forget about all conflicts and differences! And spend an evening bonding and improving tainted relationships once again.
2. Opportunity to revive history
Another reason why Thanksgiving is so important is the chance everyone gets to revive history. The history of this day is long, and its significance must be talked about. It is an opportunity for parents to tell their children why and how this day is important! And why does it hold so much importance?
3. Occasion for gratitude
Lastly, it is an occasion when everyone is thankful to Almighty for the unlimited blessings He has bestowed. The feelings of gratitude are mandatory to realize what is good in life and forget everything bad and negative. It is one of those days when you get together with people that you have in your life! Loving and supporting you through the thick and thin. It is just a blessed holiday.
Is Thanksgiving religious?
When the concept of Thanksgiving came into being, it was very much religious. The pilgrims were Christian 'Separatists.' The first Thanksgiving during 1621 had religious roots. Despite Christian 'Separatists' opposing holidays, a day of 'Thanksgiving and Praise' was must to respond to God's many favors. In addition to this, the Christians keep a day of 'Humiliation and Fasting' to respond to God's perceived displeasure.
Later, during the reign of President George Washington, this day became a public/national holiday as per proclamation. Since then, it has lost the religious element. However, the concept of showing gratitude to God for the harvest and all his blessings is still truly religious.
How many days off do Americans get for Thanksgiving?
Thanksgiving is celebrated on the fourth Thursday, so only one day is off. All government offices, banks, post offices, and schools remain closed during the day. The next day of Thanksgiving Day is Black Friday. However, a public holiday for the biggest sale across the world does not count as a holiday.
Why does Thanksgiving fall on a different date each year?
Since the days of a year do not fall on the same date each year, so neither does Thanksgiving. This public holiday has no specific date, but a specified day. The fourth Thursday of every November falls on a different date each year; hence Thanksgiving falls on a different date each year.
Similarly, for Canada, there is no specific date for Thanksgiving. Whenever the second Monday of October comes, it is time for celebration.
---

Wrapping Up Thanksgiving Day
This is everything that one needs to know about the festival and a national holiday known as Thanksgiving Day. There are many different explanations and anecdotes regarding the first Thanksgiving yet an exact answer remains a mystery till date.
The important thing to know about Thanksgiving. It is a one-day celebration and comprises all family members and people we love! Coming together to feast on Turkey, cranberry sauce, and pumpkin pie. It is a day that marks celebrations in various forms in different countries, mainly in the U.S.A and Canada. It falls on the fourth November every year for the Americans. Lastly, it is a gesture of gratefulness, love, and bonding.