You might have noticed the latest laptops comes with very limited ports, especially the ones with USB-C. To solve this issue, you need a port extender or dock, which allows you to connect multiple peripheral devices and monitors. However, with so many laptop docking stations in the market, it is hard to find the right one for your needs. The Accell K31G2-001B is one of the best USB-C Docking Station that comes with dual HDMI port for 1080p and a 4K monitor. And with Silicon Motion InstantView technology, you don't need to worry about the diver installation. This gorgeously lightweight device is super easy to set up and compatible with any PC and Android Smartphone or Tablet. Here is our review for Accel Driver-Less USB-C Docking Station.
What's inside the box Accell K31G2?
The package includes a sleek-looking Accell Driver-Less Dock along with a user's manual. One 5V/3A DC Adapter with Power Plug Kits (Type A, C, and G). And you will also get premium quality 3.3ft USB-C to USB-C and USB-A to USB-C cables.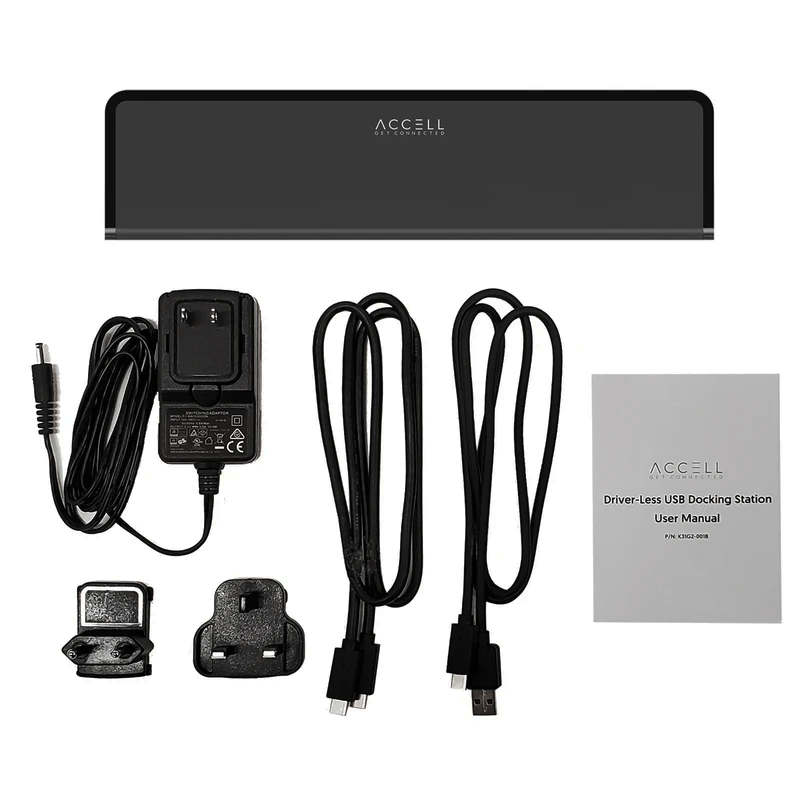 Hardware Specification
Two HDMI Ports with UHD 4K and 1080p Video Output
Three USB 3.1 Type-A Ports
USB-C Port for Source Input
5V Power Input
Audio Jack
Microphone Jack
Ethernet Port
Overall Design
The Accell Driver-Less USB-C Docking Station has a sleek and simple design. It is compact and rectangular, which will look nice on your computer desk. The front end has smooth round edges while the back is a bit wider to house the ports. It comes in black color, which will blend in with most devices. The dock is designed in a way where it doesn't draw attention to itself. Short of the logo printed in grey on front side, and there are no other printed elements that draw the eye. It weighs less than a pound, making it easily portable, and with its round edges, your devices will experience no damage while you carry it around.
While it won't damage other devices in transport, but it can be damaged because of its lightweight design. Be mindful of shoving it into bags with other devices.
Number and Type of Ports
The connectivity ports allow you to connect multiple devices at one time. The Accell K31G2-001B has three USB-A 3.1 Gen 2 ports with the speed of up to 10Gbps. You can easily identify them because of the blue tabs inside the ports. Then there are two HDMI ports for external monitors. Only one of them supports 4K Monitor with Ultra-HD resolution, and the second one is for 1080p video output. There is also an Ethernet, Audio Jack, Microphone input, and a 5-volt DC power jack.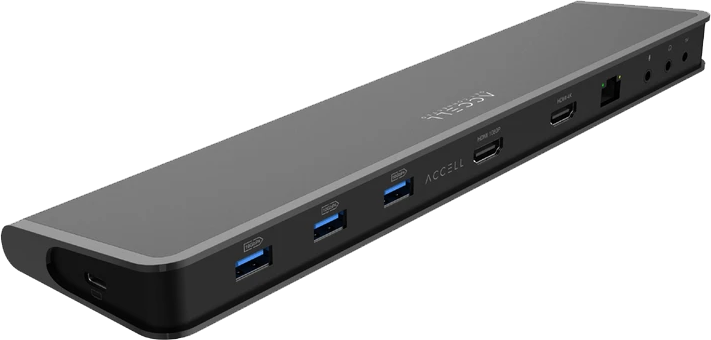 For a source connection, you can find the USB-C port on the right side of the docking station.
Performance and Features
The Accell Driver-Less USB-C 4K Docking Station is easy to use and set up. Basically, all you need to do is plug the power adapter and connect your laptop with a USB-C cable. Drivers are not required for the dock to work on a laptop, but certain features like extended display may need drivers to be installed. It can even mirror the screen from a smartphone or tablet. However, you will need to install the app from Google Play Store.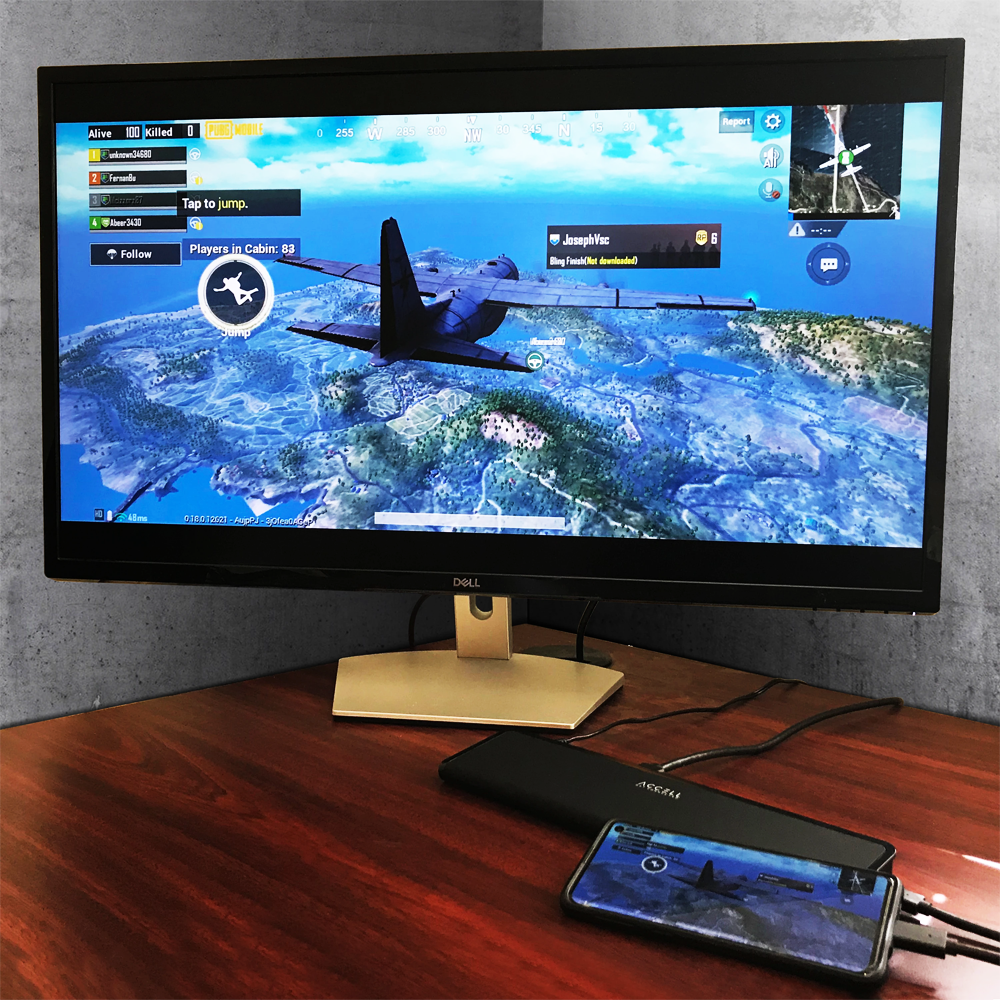 While it has many capabilities, charging certain devices is not one of them. The power adapter is only 18 watts, so when a laptop is connected, the battery will drain. To combat this, keep the laptop charger handy or keep it charging. This may also prove a problem when it comes to using external hard drives if the drive doesn't have a separate power supply. However, on the other hand, a smartphone or tablet can be charged via a docking station.
In terms of compatibility, you can use both Windows and Mac PCs, as well as Android and Chrome OS devices. But the multi-monitor support on smartphones and tablets is very limited.
Final Verdict: Accell K31G2-001B
The worthiness of the Accell USB-C Docking Station depends solely on a user's reason for needing one. It is lightweight and compact, which makes the dock easy to carry. Along with being travel-friendly, the Accell K31G2-001B is compatible with Windows, Mac, Chrome OS, and Android devices. The support of international power sources, making it ideal for people who travel a lot.
While its sleek and simple design makes it blend in easily with most devices, its weight may mean the user needs to be careful when transporting it. If you don't travel much, then it shouldn't be much of an issue.
Overall, we think the Accell K31G2-001B is a device for those that want something easy to use and with the ability to change between platforms easily.